 Posts

58

Joined

Last visited
CharmMicah68's Achievements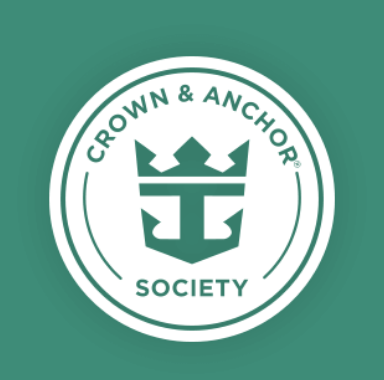 Emerald (4/7)
152
Reputation
Asking for clarity here. We are on WOS in February. this is in light of likely massive server crashes from all of us cruise nuts trying to throw more money at RCC. The BLACK FRIDAY deals will remain the same through the weekend even though the name changes to CYBER MONDAY? I would like to avoid using cuss words if there is a deal and I can't get to it. Any pointers? Strategies for "winning" on BLACK FRIDAY deals?

You are on the money, Matt. Not bashing Disney....but....any of their mainline hotels give all the sizzle on the drive up. The typical room reminds me of oringal Howard Johnson Motel format. Two double beds made from plywood, an Ikea dresser, 24" TV, fridge from a college dorm, open sink area seen when you open the door (make sure you are clothed), and a shower/toilet area that rivals many RVs.

We are on WOS in February. My gut tells me 1/2 our family will eat in the MDR for breakfast (we rise early) the other half may grab mid morning snack at the Windjammer. My love for the Windjammer is fading, and frankly, I can't put my finger on it. As for the MDR for breakfast, no reservation needed. Just show up....and wait in line. It typically goes fast. The breakfast can be made to order and is pretty good....but percieved "forced march" seating....I am not big on. I am FAR from anti-social (just ask my wife), but for breakfast I need my own space, my own social setting. Basically, I need my space to begin to amp up. Sitting at the same table with strangers or a foot and half from another two top....just doesn't feel right in the MDR setting. I have NO math, just how I feel about MDR breakfast time. I FEEL like I am imposing on the crew to ask for a quiet table.....or they look consternated if we ask to be at a table alone. I think it is "setting" that drives the feeling. If I wanted to be packed in.....I would go to the Windjammer where my mind is conditioned to it.

Traveljenn reacted to a post in a topic: Wonder of the Seas - Dec 11, 2022 - Dec 18, 2022 (7 Night Eastern Caribbean & Perfect Day)

Something has got to give. Detroit to MCO is at $900 we saw it spike at $1,300. That dynamically impacts the average family. My clan wanted Harmony, I convinced them the Mason Jar and Coco Cay and Labadee were worth it.

I hope all of you have a great time! I am looking to book a family cruise of 12 in February on WOS. Trying to not freak out over current flight costs to FLA and balancing it with the Guarantee Room Rate program. Looking for a word of encouragement....since I am flipping the bill. Any suggestions? Definite Dos or Don'ts?

We resigned from the fight... It was simply too frustrating on ships to even waste the time trying. We have places in the "wings" that you can still hear the music, maybe a little farther from the bar, and climb a set of stairs. You are not bumping elbows with everyone, have more time as you walk to see the pool you tried secure a chair by has an shocking unfavorable body to water ratio, people are swamred everywhere, and empty drink glasses look like the aftermath of a college rager. I do feel for the people that are SOOOO driven to save a chair, as if it will singularily define the joy or experience of the cruise hinges on it. It is sadly humourous. Curious if Icon larger larger/more pools will change this dynamic.....or make it worse.

One of the funniest things I've ever read.....as a BIG 10 Fan (Go Blue!)! Classic! I will be taking this as my own personal slam to other BIG 10 Fans!

Here that Canadians!!?? That goes for your TOONIE! Nobody wants it. kidding. We love you Canada! We just don't love your Football. Hockey, YES! Football, NO!

I feel like.....this is a thread of people who ALL BUY the DBP, have thoroughly enjoyed the fruits of the DBP, perhaps even kindred spirits who have experienced the delightful impact of the DBP and are looking to others who affirm the same position.....we ain't cruisin' without the DBP. Just pay it! My point was to say.....you have to accept the absurdity of $14 a drink (just like at a local restaurant) as the baseline in your calculation, then throw out that metric so as not to buzz kill the daily fee of DBP. Bottom line, it sounds like everyone in this thread would be pretty fun to hang out with on the next cruise. Just sayin'

It's kind of humerous that we have to convince ourselves of the value of the Drink Package (which we purchase when cruising) based on a average per drink cost. We all go through the metrics of when we will drink, what pace we will consume, and come to the conclusion we will EASILY hit that 5 drink break even point. Then support it with. "I just want to relax and grab a drink when I want" , "throw it out when I want", "get another one when I want", etc. The irony of the matter is we all have to accept the absurdity of drinks being $14+ each, and then use it as an acceptable baseline to make us feel good about the purchase. lol Not too far off from celebrating $4.00 gallon gas dropping to $3.79..... Even though I plan to continue to purchase the drink package when cruising, the $100 per day mark is not far off. That carries some weight when you are looking at another $1,400 for the trip.

LOVE this question! .....on a RC cruise.....every refined sugar carb in sight....even the ones that taste bad, just so I could say I had one to my friends at the gym. Don't judge me, but my initial list: The Bran muffins Jamie's Italian Rolls Jamie's Italian Charcuterie Board Giovanni's Italian - Caprese Salad Giovanni's Italian - Carbonara Johnny Rockets - French Fries and a Milk Shake .....havent' been to The Mason Jar yet. Saw pics, read the menu.....convinced it will wreck me and would likely be a daily stop....for something....probably twice....Lactait Tablets required.

So glad you posted. Our family has experienced nearly everything you stated . Those are all real and it happens. We love the cruise experience, but definately have certain "annoyances" or "what the heck" items. As you cruise more you will become tolerant, learn the work around, find your groove style cruise, and learn to leverage the available amenities on the ship/cruise to craft a vacation that gets better. Some of the fun is looking back and saying, "I wish I knew then, what I know now" and then have a good laugh/memory. IMO each one of your items has a work around or option to avoid. It may have a consequence, but it has one. For example, many ships have an off the beat and path lounge chairs area with great views, still hear the music, and a 30 second walk to jump in the water, or stumble to the bar. You just aren't going to be next to an overrated pool area that likely has a bad human body to water ratio. The more you cruise the more you learn. On top of that, stick with this blog. Matt has crafted an excellent way to interact, connect with people that have the same and different cruising styles. You can learn a ton to apply to your next cruise.

Any questions? Also, chase it with a couple warm bottles of Sake.....you'll need pictures like me to remember the meal, too.

Selfish plug for our MEI agent. She IS FANTASTIC! Jenn Greene Travel Planner Affiliated with MEI & Mouse Fan Travel p: 443-499-2168 w: www.mei-travel.com e:

[email protected]

Journeys with Jenn

Observing and discussing the policy with Coco Cay staff was interesting. Granted I was cracking open a Caribbean Lobster at the time or ordering a "Strong Island" Ice tea. I thought I would get a sense of guilt or specialness from them for not having to wear a mask. The ones we interacted with said it was a long time coming and simply feel sorry for ship crews and say it is silly to even keep wearing masks. Outbreaks happen (COV and such). Nobody owns the definition and it is now normalized to whatever metric you feel shapes the reaction. ....just an idea.....STOP TESTING crew and people stop tracing your steps back to anyone who sneezed or coughed by you in the last week. When they have a cold, they stay in. When they feel better, they go back to work. If you continually TEST you will find what you are looking for regardless of the current severeity levels. If we live by "what if" everyday, we wouldn't leave the house. It has obviously become a statement move, so give the crew the choice. I am totally fine if they want to wear one or not. Have at it.