 Posts

38

Joined

Last visited
Recent Profile Visitors
The recent visitors block is disabled and is not being shown to other users.
brdjnr's Achievements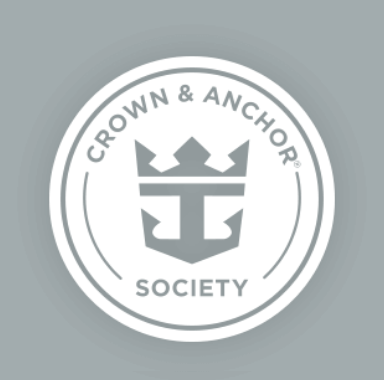 Platinum (3/7)
24
Reputation
we will be dining in specialty most of the nights, and from my somewhat limited experience those tend to be long (which we enjoy!) but it will have to be accounted for.

We are boarding Harmony Sunday. We have the UDP. One of the first things we should do is make reservations once we board. If we don't know nights/times on shows we want to see how do we make dinner reservations first? We tend to want to eat late but we are flexible. Will the show dates/times be updated on the app once we board? is there a time for dinner that would always (6:00 or whatever) that would 'always' work with show schedules? I hope this makes sense, this is our first Oasis class cruise and we are really looking forward to the various shows. Thanks!

not an answer to the OP question, but you will love Mariner. Its a great ship.

Different experiences but both can be amazing provided you understand what you are getting on each line. Our 25th on Celebrity (Solstice) to Alaska was the best vacation we ever took. Congrats on the 35!

here ya go https://www.amazon.com/gp/product/B073WMYP6M/ref=ppx_yo_dt_b_search_asin_title?ie=UTF8&psc=1 I have some of these around our pool and have thought about taking them. They take up less room than a t shirt.

We are sailing on Harmony in a couple weeks. I have seen wait times alluded to on here more than a couple times. I guess this is something we should be prepared for? Sorry OP I know that isnt a reference to your question

I think we paid 76 on Independence last month. 72 on harmony next month.

To be such a simple drink, finding a great one in a bar (not just on a cruise ship) can be tricky.

on a slightly (un)related topic, I have never been able to get a decent old fashioned on a RC cruise. Last couple cruises they all either had soda, muddled fruit, were shaken or some other similar crime against humanity. Last month I was in the viking lounge and no one else was there. The waiter seemed to want to chat (and I didn't see a bartender) so I asked him if he could put some buffalo trace, angostura bitters, and simple syrup in a rocks glass and stir it. He looked puzzled and said sure. He came back with a nice cocktail. I slipped him some cash and told him I had more guys on the way who would want same. My son and son in law came and we drank several of them. Idk how much we tipped him but he didn't get 10 feet away from us the rest of the afternoon.

We were on Independence last month. We drank a L O T of Buffalo Trace, I dont think we ran into any supply issues on it. It is my go to, since it was readily available I didnt pay much attention to what else they had. I know they had Makers. I didnt see any Eagle Rare. I also really like Four Roses small batch and single barrel. The Viking Lounge had single barrel pre pandemic but I didnt see any Four Roses at all last month.

we have sailed on Mariner (multiple times) and Independence. Harmony is next month and I am looking forward to first experience with this class.

looks like we are going to need something to do here. Long story but we are now going to St. Kitts instead of St. Maarten. We are still going to St. Thomas, we will probably head to Magens Bay there. That beach looks like something the wife would like to chill on. I would like to do something more sightsee'y on St. Kitts. The search continues.

Oof, ya I dont think my wife would enjoy that (I would but who cares).

Has anyone done this? I searched the forum (and even google) trying to find more information. is it truly strenuous? My wife isn't into 'working' on a vacation, and will not be happy with me if it is. I know what is strenuous to one isn't to another so this is a subjective question. When we were in Alaska we did what would appear to be a similar 'hike' that was walking on sometimes uneven trails that were wet in places. She enjoyed that, but if this is much elevation change I will be in trouble.

We live in NW Florida so we drive in. This is super stressful to me. I feel like I will be blowing something by doing this (tho I can't put my finger on what it is lol). I am not an expert at this mode of travel.