 Posts

71

Joined

Last visited
Recent Profile Visitors
The recent visitors block is disabled and is not being shown to other users.
SLJ's Achievements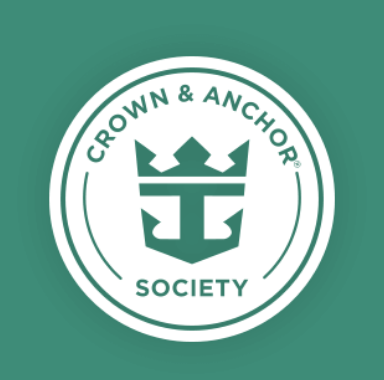 Emerald (4/7)
45
Reputation
SLJ reacted to a post in a topic: Annnd we're back...while we were gone...Royal update their cancel policy

SLJ reacted to a post in a topic: Symphony of the Seas - an island is an island is an island? (Feb 22 - 29, 2020)

Hi fellow cruisers, has anyone sailed out of the Port of Miami recently? I'm wondering what their check-in and health screening process is like now? Should I allocate more time for it? Thanks!

Hi cruisers, anyone know which floor of the MDR on Symphony is reserved for MTD vs early dining?

Hi fellow cruisers! Anyone has any suggestion as to how we (17 of us) can spend 8 hours in Miami after disembarkation and with all our luggage? Our flight is at 8pm.

Hi Cruisers, I'm looking into the Dune Buggy/Jeep Snorkel Tour in Cozumel and wonder if anyone here had done it before. Right now we're leaning towards doing the jeep instead of the buggy mainly because I don't know how to drive stick. For those who have done it, how was your experience? We have a 3 and a 6 yo and wonder if their child seats are sufficient. Who would you recommend I book with? ie: shoreexcursioneer, etc? Thanks

Hi Cruisers, Is there a way to book the dolphin encounter at Chankanaak on our own or through a reliable 3rd party? I don't see it on cozumelcruiseexcursion.com. TIA

@12thman As promised earlier, I'm here to recap our experience with Allure with regards to the refreshment package and whether you need it or not. First of all, we had a BLAST on Allure. She's gorgeous and we didn't feel any impact with the compromised azipod. Now with the drinks. As you know, I didn't buy the package and wanted to use this trip to gauge whether we'll need it for Symphony next year. Our verdict: NO. Definitely no drink package necessary for us. But everyone's different. I consistently bought some sort of a drink at least once a day. Ie: soda, mocktails, etc. and our bill on drinks was around $100 something for 2 adults and that included a few alcoholic drinks in there too. Non-alcoholic cocktails were $8.36 (after gratuities), and a cola was around $3.50. Their cocktails were quite sweet and heavy so I couldn't drink more than one a day if I still wanted room for all the yummy food on board. And never once had I felt stressed about the bill because I knew very early on that it'd come out WAY lower than if we'd bought the refreshment packages. Hope this helps with your decision on your upcoming cruise.

Me and my family just returned from Allure (May 12-19) and had a phenomenal time. The only blemish was the excursion we bought (through RC). I want to know if this is their usual way of handling excursions on RC. The Dolphin Encounter was from 12-5pm. We were corralled into Amber Theatre at 11:15pm to await for the gangway to open, which was fine. They sat us down by excursion type. But we sat there for 45min and didn't get off the ship till 12:15pm. Once we were off, there was a huge crowd waiting around not knowing where to go. We just blindly followed a moving line that had the same sticker as us. We waited in the hot sun for another 45min before we got onto the ferry. My two young kids were over heated. Our dolphin time was for 1:15pm and we didn't get to the island until 1:30pm. Thank God we were able to do the dolphin encounter right away and it was the most fun activity we've ever done. But then we were told to line up for the last ferry at 3:45pm as it'd leave at 4pm. So after a quick lunch and photo selection, we didn't have time to even walk into the turquoise water never mind enjoy the beautiful beach. So our 5 hr excursion turned out to be 2.5 hour. Is this normal for RC excursions? Does it take 1.5 hours every time to just get off the ship? We have another cruise booked and if this is a norm then I might consider booking a third party excursion instead.

Thanks for the link. I just joined. I don't think I can make it either. Not with a 3 and a 5 yo in tow. But it's so cool to get excited with other cruise-mates.

@spiralqueen there's a FB group on our sailing???? Is it too late to join?? So glad you're doing a live blog. I didn't buy the VOOM so I'll have to read your blog after the cruise and compare our experiences :)

Is this the only way to purchase photos on the ship? By going through hundreds to find yours?? I plan to buy a couple formal photos but not sure what the actual process entails. This sounds exhausting!

I learn so much on this blog. All you veteran cruisers are a wealth of knowledge. It has been a blast following.

Lol Love it!! I wonder if we'll bump into each other on the cruise

Thanks Jane! My plan right now is to visit Fort San Cristobal first since it's closer to the port. Then lunch. (I'm so looking forward to trying stuffed mofongo). Then we'll see how much time we'll have to explore after that. Probably won't be able to do both forts this time.

As I looked into San Juan, I must say it looks a lot more interesting than St. Thomas. At least for me, because I love a city with rich history. I've already picked a route of where we'll go (thanks to those who gave me tips on here) and even picked out a couple restaurants. ?

I do on our May 12th cruising. When is yours? I haven't received any email about that.