 Posts

31

Joined

Last visited
Recent Profile Visitors
The recent visitors block is disabled and is not being shown to other users.
Cruiser58's Achievements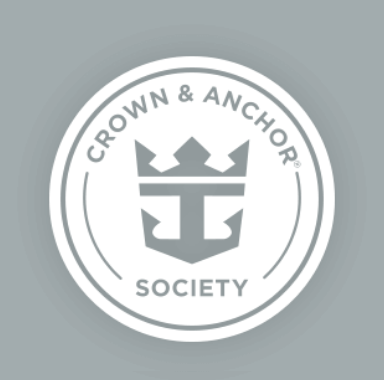 Platinum (3/7)
20
Reputation
Do you need waterproof boots/shoes? I realize it depends on the excursion. We'll probably do some where we are on a boat, and maybe some moderate photo excursions.

Cruiser58 reacted to a post in a topic: How long does it take you to break your pre-cruise diet once you board the ship?

Thanks for the reviews and photos. Gorgeous! Can't wait to go next fall!

The Choice Air website worked.

Choice Air worked. Thanks!

Has anyone had trouble just getting the a2s website to work properly? I'm trying to check flights on our 2022 April cruise out of San Juan. I put in my reservation number, last name, and date of departure; however, when I click on the box to pick my ship, it doesn't allow me to even see ship names, much less pick one. I'm well within the 330 day window to look at flights. This has been happening for over a week.

Thanks, I'll give it a shot .

Tangential to this question about Voom, I wanted to describe what happened when we went to purchase Voom for 2 devices. The price for 1 device was 10.99, so that would be about $77 dollars for a 7 day cruise. The price for 2 devices is $19.49,so that should be $137 for the cruise. However, when I added the 2 devices package to my cart, it shows $273. In other words, they charged me the 19.49 for 7 days for 2 people. We came out ahead by buying 2 single Voom device, roughly $154. Don't know if this is a glitch, or intentional.

We have Guest Services punch a hole in the SeaPass and clip it in a lanyard. My lanyard ha a detachable part so I don't have to keep pulling my lanyard over my head when I use it.

I bought a new passport cover on Amazon that had a clear window you could slide the card into. Less than $20.

Does anyone know how far ahead air2sea opens up? I've tried to look at flights for both cruises in 2022, but it won't let me access the ship name field.

We tend to over pack and the every time I turned around, I was bumping into my wife. We made it work, and perhaps never again is too harsh, just I'll really think long and hard about booking one, and it will 1) be a good deal vs other balconies, and 2) it will need to be a cruise I REALLY want to take.

We booked our Sept 5 cruise in early August, and the first available check in time was 2:30, so we took it. A week or so later, we were looking, and they had opened up slots for 12:30, so we snagged one of them. We dropped off our luggage about 9 am, on the morning of the 5th. Showed up about 11:45, and were allowed to go directly in...

Yes, we just got back from a Western Caribbean cruise in an OV room (never again!) We received 14 points instead of the 7 the room would normally receive.

We are doing a NB from Vancouver to Seward next fall. We will be flying into Vancouver the night before. Any recommendations on hotels / restaurants in Vancouver? It also works out our cruise is ending in Seward Labor Day weekend. We'll definitely be taking the train to Anchorage. Any recommendations in Anchorage?

Thanks, we're going August 26th, and we live in Northeast Texas, so our experiences are similar.