Posts

500

Joined

Last visited
JennyB's Achievements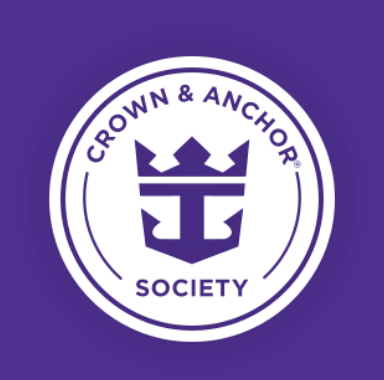 Diamond Plus (6/7)
330
Reputation
JennyB reacted to a post in a topic: Maybe we can't eat cruise ship food right now, but we can post pictures...

and THAT is exactly why i don't do buffets in real life, let alone on a cruise...

because i live with a 17yo DS, i will NEVER choose pizza while on a cruise...because when I'm cruising, i'm taking a vacation from pizza...If others go there, I always get something NOT pizza.

#teamescargot the reason I cruise. LOL

My mom and I are looking forward to this! Thanks for everyone's feedback!

Thank you for this review! My mom and I are (hopefully) cruising in April 2021 for our 75th and 50th birthdays...and we're looking for a nice beach the day we're in Cozumel...question...if you reserve this...can we go anytime? Like if we wanted to walk around Cozumel for a bit before heading there, is that doable?

April 22-26, 2021, Brilliance OTS

Just booked a cruise for my mom and I for next April. Our birthdays are 12 days apart. She'll be 75 next year and I'll be 50. We're celebrating with a Mother/Daughter birthday trip to Cozumel on the Brilliance! I'm so excited to start exploring these boards again!!!

exactly my thoughts also.

am i the only one who wishes I had the time and a bit of extra money now to go on one of the cruises that people are now NOT going on? do you think they'll drop prices to try to get others to cruise as people cancel?

@andy keep in mind the Refreshment package includes the specialty coffees at Cafe Promenade, bottled water, fresh squeezed OJ at breakfast also... ?

I hope it's ok to tag along on this thread...but these photos are STUNNING. I never imagined anything like that on a ship in the ocean! I would think that all that greenery could help with motion sickness...maybe mimic being on land? Are the Oasis class ships the only ships with this greenery? Are the CP balcony rooms usually less expensive than the ocean view balconies? And what is the difference between Central Park balconies and Boardwalk balconies?

These are the exact ones we purchased...they were perfect...made for RC tags... https://smile.amazon.com/GreatShield-Luggage-Weatherproof-Caribbean-Celebrity/dp/B074T36FS1/ref=pd_bap_rp_14?_encoding=UTF8&psc=1&refRID=B9K12FMJW7H181RQPZGR I brought a lanyard from the line of jewelry I sell. My son and his friend bought theirs at Dollar Tree. Hubby carries his SeaPass card in a pocket...