Posts

167

Joined

Last visited

Days Won

2
Profile Information
Gender
Location

Transplanted American in Scotland
Sailor_to_Cruiser's Achievements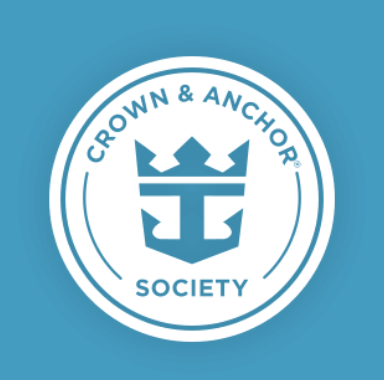 Diamond (5/7)
123
Reputation
Has anyone heard what the stage show is on Anthem next month?

Does this app require Internet connection to work? If so, are we going to see better pricing at least for voom?

I think you're confusing FCC with Cruise Planner Credit. U was told by RCCL CS that there was a box at checkout to input the code. Never saw one. They would not apply it over the phone for my TA either.

I am an obsessed cruiser. I track all the prices of things I'm interested in. I purchased my April cruise (re-booking of September 20th) for £717 GBP, and £712 (B2B) on 11 August. The price began to gently rise over the time. Tuesday the price JUMPED! it is now £1053 and £950. That is about £1200 more than what I paid. Glad I got on the (ahem) "boat" when I did. Right now there is a cruise planner sale and prices for those items are the same as they were when I was tracking the September cruise. Has anyone ever noticed, excursion prices never actually go on sale?

Way too early to tell. Anything could happen.

No 2 customer service reps give the same answer. Keep phoning until you get the answer you want.

WOW!!! I am VERY VERY impressed with how you wrote that e-mail. Not condescending, complaining or threatening or demanding. You just covered the issues and kept personal disgruntled opinions to a minimum. If only everyone took a leaf from your book and applied it to reviews as well. Great job. Hope all ends up OK for you.

Have you reported this to RCCL, or at least the ship? I've had issues before, cabin steward, room service, and when I returned I e-mailed RCCL with the issues, and not opinions. I got a reply with $250 obc voucher. Yes it is true that a detrimental report can affect a person's career, but that is the reason they shouldnt treat the customers like that, to avoid the repercussions. Just my 2 cents worth.

A TA would have been a good tool to use for this one.

In my humble opinion, a gratuity that is mandatory is not a gratuity. What are we gratuitous for? Paying the extra 18%? This is just a tax levied by RCCL and kept by RCCL.

Why aren't they doing an European itinerary for inaugural? I thought that was normal routine. I'll have to miss it. bummer.

I just booked Freedom for September 2020. The key is shown as well as drink prices and restaurant prices. Even a lot of shore excursions are shown. I'm sure things will change within the next 391 days though.

Doesn't real Mexican food come from Mexico??