 Posts

11

Joined

Last visited
Recent Profile Visitors
The recent visitors block is disabled and is not being shown to other users.
Beachgirl's Achievements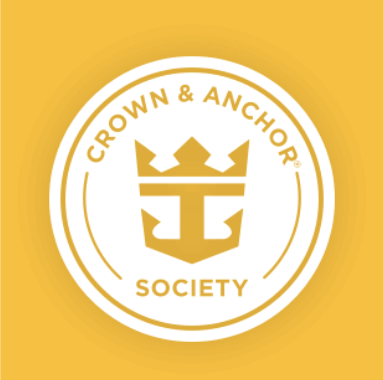 Gold (2/7)
7
Reputation
Hello! Does anyone know when the summer cruises for Europe for the summer of 2023 will come out? Thanks in advance for any help!

https://www.cruiselawnews.com/2021/09/articles/disease/passenger-dies-after-super-spreader-covid-19-cruise-on-msc-virtuosa/ https://www.google.ca/amp/s/www.nytimes.com/2021/08/23/travel/cruise-covid-death.amp.html https://www.google.ca/amp/s/www.cnbc.com/amp/2021/08/28/is-it-safe-to-go-on-a-cruise-during-covid-pandemic-2021-restrictions.html

Ashley- Respectfully- do you work for RCL? As this sounds like a lawyer or marketing person talking. The exposure risk of a non-stop flight from Canada is negligible. Generally speaking, airlines just haven't seen Covid numbers. I have definitely read several news articles detailing outbreaks on several cruise ships. The difference between a flight and a cruise is that on a flight, you are required to wear a mask and many Canadians are much more cautious about Covid than our southern neighbors. On a cruise ship, many people will be in a tight space with little or no distancing in many situations where masks will not be worn such as pools and indoor restaurants.

so sorry guys. I misspoke. Of course we would not go to Disney with a positive Covid test. i am thinking of moving cruise though as I think chances of an outbreak (even a small one) are decent. thanks so much for anyone's input. It is very helpful.

Hello! I have a question I was hoping someone could help me with. We are booked for a 7 night cruise on RCL in July 2022, following which we are going to Disney. We are all double vaxxed. What happens though if one of us tests positive on the cruise? Will we be required to quarantine for 14 days and also prohibited from going to Disney even if asymptomatic? We are from Canada. Thanks in advance for any help!

Thanks so much everyone for your replies. That was so helpful. We decided to cancel our cruise and rebooked using the FCC for Xmas 2021. It was just too much of a gamble.

Hello, I just posted about this but doesn't look like it went through. I am really hoping someone can help me. do you think the Symphony cruise in March of 2021 will go? Or do you think RCL will cancel March cruises? thank you very much!!

Thanks so much everyone for your replies. game of chicken is right- RCL didn't cancel our March break cruise this year until the day before!! I would love to use our credit to book a Christmas cruise for next year but I think it's a gamble that our whole family will be vaccinated by then. If we DO book a Christmas cruise for next year, and that ends up being the case, and we have to cancel as a result- do we essentially lose all our money at that point? One more problem I can see is we somehow manage to get a longer time to use our cruise credit and then RCL goes bankrupt in the interim.

Hi! Your family and mine are in exact same boat and we are from Canada too. One possible strategy is move your FCC credit to a cruise in March. My thinking is it will likely not sail, and you might then have an option for a refund or at least a longer credit. You could still cancel the March cruise just before sailing (I think it's 24 or 48 hours?) and get your full FCC back so I don't think there is anything to lose. What do others think?

Hello everyone, I am need to RCL and need help. Our family had a 7 night Symphony cruise booked this past March (2020). We cancelled it just after the CDC issued their advisory but just before RCL cancelled the cruise (meaning we could qualify only for a FCC credit and not a refund). We already had the same cruise booked for March of 2020. My question is this. RCL is now asking us for our final payment for our March cruise. I am fairly sure it won't go. Even if it does- we are not willing to go. I am thinking of taking a bit of a gamble and applying our current FCC credit to pay off the balance- in the hope RCL will cancel that cruise which will effectively extend the time window on the FCC credit we have now (which expires Dec of 2021). I am super stressed as we don't feel comfortable cruising before getting vaccinated but it's a gamble we will all be vaccinated by Dec 2021. I am really hoping to be able to extend our cruise credit for summer of 2022 or at least March break of 2022. does anyone have any advice for me? What do you think of my plan? many help would be greatly appreciated!! thank you so much!!! Amanda

Hello there everyone! I booked our first RCL cruise for March of 2019 a few weeks ago. We've taken Disney cruises in the past, but that was a few years ago (before you had to sell one of your kidneys to afford one!). We are very excited to try RCL and here is my question. I see that RCL cruises are already available to book for March of 2020. That worries me, as I'd like to book that now but with the non-refundable $1000 deposit, it's a bit of a gamble (what if we don't like the cruise as much as we had hoped, which I don't think will happen, but still). My question is: will we still be able to get a good room (no noise) if we wait to book our March, 2021 cruise until we are on the RCL boat in March of 2020, AND are there any advantages to waiting until then like on-board discounts (Disney offers discounts for booking a second cruise while you are on your current one). Any help would be very much appreciated and thanks so much!!!