Posts

281

Joined

Last visited

Days Won

2
GKMCruising's Achievements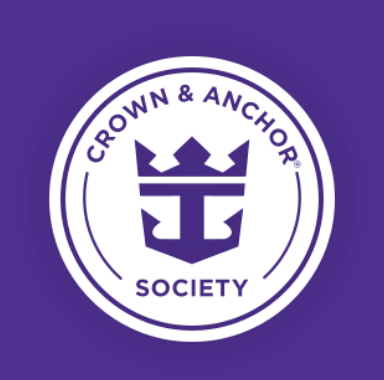 Diamond Plus (6/7)
354
Reputation
If it's included, it should show a line for Airport Transfer or something similar on your invoice. If it doesn't, call them up and pay to have it added, if you so choose.

GKMCruising reacted to a post in a topic: Omicron (not nice to meet) and possible impact to the cruise industry

GKMCruising reacted to a post in a topic: Omicron (not nice to meet) and possible impact to the cruise industry

Yup! First time in this cabin type too, which will be fun.

Well, not a price drop, but still a flex. Managed to upgrade my Standard Interior on Harmony in September 2022 to a Promenade View Interior... for a grand total of $4.

I find it interesting that they've pulled it from some April itineraries, and yet they haven't taken it off the inaugural sailing of Wonder at the beginning of March.

After taking my 2 year old daughter on Ovation in September, I definitely saw a little of both sides here. We did have some passengers that were less than happy about her being onboard. I heard one person in the Windjammer commenting that he didn't understand why anyone that young was even allowed on board and why you'd want to bring a toddler on a cruise in the first place. We also had a couple of people definitely opt for the next elevator because they didn't want to be in one with a small kid. That said, most passengers didn't care at all and interacted with her (and us) just like normal. The staff *definitely* didn't treat us like second-class citizens, as you can see. The only real issue with staff was when we were trying to get off for excursions and one of the guys working the desk didn't understand how the system worked when her card beeped for "not allowed to debark", as they have to manually override and note which excursion you're on.

No - they've offered one through RCL before, because my wife and I took it a few years ago.

https://www.travelandleisure.com/cruises/ncl-sale Let's hope Royal decides to take a page from their book - I wouldn't complain about BOGO 70%...

Whiskey, Tango, Foxtrot - Was that a UFO?

I was in a front-facing ocean view cabin directly under the bridge once and got woken up by the sound of the rotors every morning. The first morning I thought it was a medical emergency, then I realized it was just the lobster taxi.

I understand your frustration, as we had the same issue with our two-year-old daughter on our Alaska cruise in September. That said... they've made it abundantly clear for a while now that unvaccinated passengers couldn't leave the ship except for on RCL excursions. However, as @SpeedNoodles said, protocols are changing month to month, so that may not be the case by February - no one really knows for sure.

Neither. They have some flown in fresh every morning, direct from Maine. They'll keep in a cooler for several days if they don't sell as many as expected each night.

I did read somewhere that the Bahamas rules extend to any ship traveling through their waters, even if the ship isn't docking there. Also, I imagine it's easiest on Royal to issue a blanket vaccine mandate just in case something required a reroute last minute, as is probe to happen, because otherwise they'd be left without ports to dock at potentially if they didn't require the vaccine.

Bad news for those with kids who want to cheat on Royal. https://cruise.blog/2021/11/norwegian-will-keep-covid-vaccine-mandate-indefinitely

Nothing's been announced yet. There's rumor floating around that it might be Chicago, but that's just rumor. No clue when they'll officially announce what it's going to be.