Posts

397

Joined

Last visited
Recent Profile Visitors
The recent visitors block is disabled and is not being shown to other users.
Susie's Achievements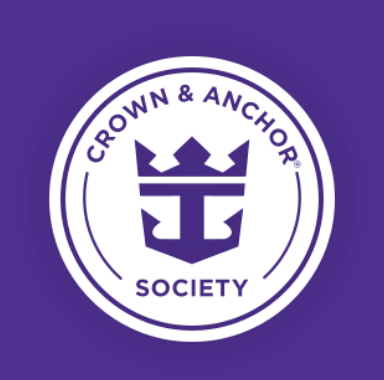 Diamond Plus (6/7)
215
Reputation
A group of 5 of us will be on Anthem of the Sea leaving Oct 29 so I assume the same cruise with you. Not plan yet for costume but I will have to find something for my 10 years old. This will be our first Halloween cruise as well. We went on Thanksgiving cruise before but not Halloween. We ate at specialty restaurant before on Symphony OTS they are all good but to fit Halloween theme I think Wonderland will most likely fit Halloween theme. We got 3 night dinning packages but not sure we will go to Wonderland though because I am not sure my in law like Wonderland.

Chops refused us but we did use on the Jamie's.

Does Jr. Suite still get to go to Coastal Kitchen on Allure of The Sea?

I thought, it is the Kraken that sink the ship LOL ? Most cruise that goes to Caribbean will be in the Bermuda Triangle.

I don't even pay attention to any of their sale any more. It will come up same price almost every week. I think they already set up their price for each cruise depending on demand and supply. From my observation, when the date just release (early booking) is the best time to book and around Thanksgiving.

Yes, exactly that what my In law think but they regret their decision and get for what they paid for.

This is not my experience but from My In law. They went on the cruise with us on Symphony Last week. I had my Balcony room and the location I like so I did not upgrade my room. My in law bid to upgrade their room from Inside cabin to the window. They got an upgraded room. The room look nice with window on deck 3 but there is a catch. The room # is 5380 under the Jazz on 4 where is playing Jazz music every night until 12 am or later at night. My In law are 70 years old so they like to sleep early. So be careful about the upgraded room. May not worth it. You will not know the room until last minutes and you cannot change the room after decision made.

No, I don't know much about it. Just knew that they got Empress for a few years then transfer back to Royal again. According to Wikipedia has 49% of the company other 51% own by Springwater Capital. The link to Wikipedia below if anyone interest https://en.wikipedia.org/wiki/Pullmantur_Cruises

After all Royal Caribbean did not sell to other cruise company. Lady G is just jioning the sister company Pullmantur Cruises (Parents company is Royal Caribbean).Possible she will sail in Europe instead. https://www.wbaltv.com/article/royal-caribbean-grandeur-of-the-seas-leaves-baltimore-replaced-by-enchantment-of-the-seas/29564759 https://www.google.com/search?q=Pullmantur+Cruises&rlz=1CAEAQE_enUS718US718&oq=Pullmantur+Cruises&aqs=chrome..69i57&sourceid=chrome&ie=UTF-8

Yes ,that only the spot that visible for the fish and the construction debris. Thank you for your kind word. We hope that will be better on our next visit in summer 2020 also. We did both the zipline and a water park. It was nice but we kind of tired after 3 pm so we thought that we should go to snorkel. That was we always do every trip at Coco Cay. We had been there many times lost counts and had never seen this bad.

That great for you but I saw almost nothing on past Friday and thank you for joining the blog today (a few minutes ago) to give (Posted) this info. ?

I just reported for what I saw and the true. Anyone want to cheerleading can do whatever you want the true is the true, Could be Propeller or something else who's know but the water is murky and cloudy. I wonder it is just me that experience that so I searched on Google and found that is not just me someone else reported the same experience on Tripadvisor 2 weeks ago. https://www.tripadvisor.com/Attraction_Review-g499396-d1064261-Reviews-or10-Coco_Cay-Berry_Islands_Out_Islands_Bahamas.html Oh just to add to that they also rope off the area so way way less area to snorkel. Don't believe me !!! go and experience by yourself and report back. I may be wrong or may be right,

I just reported for what I saw. Let someone report back when they at Coco Cay.

I reported for what I saw and I was just there on Friday. There is no storm at all at sea on that day or the day before. The water was so calm but it was cloudy. I know how much you @twangster love Royal Caribbean (same as me) but I have to disagree at this one. I used to love snorkeling at Coco Cay. I saw so many fish and stingrays. One of the best place snorkeling for beginner like me.