Posts

143

Joined

Last visited
ptod's Achievements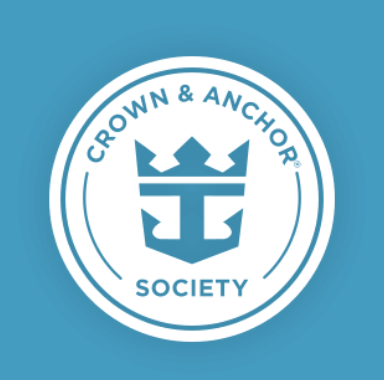 Diamond (5/7)
192
Reputation
Welcome to the message boards! Every time you take a photo by yourself or in a group be sure to give the photographer YOUR cabin number. If you are in the photo, it should end up in your folio. Take a moment every now and then to see which pictures have shown up. The staff I have worked with have been able to move pictures to my account if they end up in a traveling companion's folio (I was in the photo) - just don't wait till the last night - it gets to be a mad house.

Add a space and then your middle name after in the first name field in the Navica app.

CruiserNic reacted to a post in a topic: Mad at Royal Caribbean-- charged without consent and overcharged.

WAAAYTOOO reacted to a post in a topic: Mad at Royal Caribbean-- charged without consent and overcharged.

The 3 separate authorizations for gratuities that you noted above should have been included in your final invoice from the ship. They should fall off of your account in a few days. If they turn into actual charges to your card account, call Royal to have them reversed. Royal had about 8 authorizations run on my card in various amounts during my last cruise. A single charge for the final invoice posted to my charge card and the other authorizations took about a week to fall off. Nothing nefarious.

We have also had success getting Coke Zero at most bars. Sometimes we can get a can each plus glass of ice - other times the bartender says he has to pour it in a glass for us or it will "cost" us a Diamond voucher. Weird. Hope the picture shows up..... soda cups.pub

Once a person has done something quite a bit, in this case cruising, I believe they start to let their guard down and just start showing more of who they really are. If one complains a lot in real life, they will start to see more and more faults in their crusing life. If one is an "any day can be an adventure" kind of person, that will come out in their cruise life too. DH & I fall into the latter category. Although we do completely understand that people pay good money to take these vacations, we are fascinated with the quest for a perfect trip and have seen the melt downs when perfect doesn't happen. We also plan our trips as best we can, but once we get started driving to the airport or cruise port the adventure starts. We make our greatest memories in the imperfect moments - in real life and in our cruising life. They become some of the best stories we have to share. And we have definitely have great, good and sideways stories regarding crew on the ships. We are careful about how we speak to the crew if something is not working for us - treat people how you would like to be treated and all that - but the only way for the crew to get better is by speaking up in a polite way. My DH thinks it is funny that I am still so giddy as we arrive at a terminal and start checking in. I have told him that if I stop feeling that way, we have to stop cruising - he doubts it will ever happen. Just got home from the Anthem this morning and we have all kinds of stories from the trip. The best is the Great Earl Grey Tea Shortage of 2022 - none in the WJ, none in Cafe Promenade or the pastry/coffee place, none in MDR on Day 1. Our assistant waiter went searching for some for me before dinner on Day 2, but did not find any and started apologizing over and over again about being out. His eyes got really big as I pulled out 2 Earl Grey tea bags from my pocket. I swore our dining team to secrecy about the stash I was able to find until the ship took on more provisions. I swear I only took a few tea bags from the motherlode I found (ok it was 4), but I really, really didn't want to have to start a mutiny over not being able to have a cuppa in the morning or after dinner.

Currently on Anthem....sitting in 270....waiting for the 70s disco party to start! Groovy! Extra special because my glowing/blinking ring from my last cruise before the world shut down still works! Disco lives!

I have split a 4 devise package with strangers and never had trouble with anyone bumping anyone else off. OP, just make sure your traveling companions under stand to only use one devise at a time and you will be fine. If anyone will go bonkers if they lose access even momentarily, have them buy their own package.

As a small business owner, I also prefer to support other small businesses. Shop small!!!!

In case anyone is wondering, there is a clothes line in the shower in my regular balcony room on deck 12. I saw a comment/question somewhere on the message board and finally remembered to post about it.

If you are reasonably early the answer is likely yes. For example, without trying we were about an hour earlier than our check in time and were just waved inside even after saying we were early. If I had a 2pm check in time, I would not try showing up at 11am. The times can be enforced whenever the port wants to be strict about them. We were always willing to wait for our selected time slot.

It is not edible. It is not a magnet either - James, our stateroom attendant, wasn't impressed. James' supervisor is still trying to figure out how a guest knew what the next gift was before the stateroom attendants were told. I am stilll wondering if the Mason Jar mason jar can be exchanged for one filled with moonshine.....

And ruin the surprise? It is not bigger than a bread box.

I know what the swag is for tonight in the cheap rooms. Got ours this morning due to a hiccup in the system.

I do not find one better than the other. I prefer the computer (key board/mouse) vs app (lots of fixing due to fat finger syndrome ). I was forced to use the app while on Symphony in order to check in for the Wonder inaugural and didn't hurt myself. Use whatever you are most comfortable with.

You can check in both at the same time.