Posts

87

Joined

Last visited
ptod's Achievements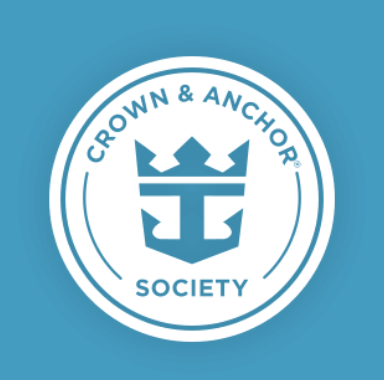 Diamond (5/7)
114
Reputation
Does your wife get the Refreshment package or no package with your letter? My husband doesn't drink, but gets the Refreshment package. I call Royal directly to book (can't buy mixed packages on the website). I also call for any price drops that occur. I find the Crown & Anchor phone number is the best one to call for this kind of assistance. I think this is still good information: Crown & Anchor Society Desk at 1800 754 500 Option 5. Hours of operation are Monday to Friday, 9.00am to 5.30pm.

Your flight might arrive at 9am but the transfer will likely not be immediately after you pick up any checked luggage. Last time I used a Royal transfer, we were waiting for other flights to arrive and get on the same shuttle to the ship. I would be prepared to just wait at the terminal for the doors to open. There really isn't anything nearby the port and once the traffic starts building it can be a slog to get to the terminal building. In the Before Times, porters were taking luggage early at the terminal - now...my guess is that you will still be able to hand over your luggage a bit early. You can always visit the Tear Drop Memorial at the port if you are so inclined.

I find it helpful to swing thru a bar or 2 on the way to the Escape room.....ymmv

I hate when this happens...... ?

I am aware that it was a short cruise, however, I appreciate that the passenger reported to medical quickly. I wish them a speedy recovery.

When the news broke and I read the headlines, all I could picture was HM The Queen with a smiley faced plaster on her arm. ? I hope things go smoothly as the UK ramps up distribution.

ptod reacted to a post in a topic: With the new Vaccine information when it will be possible to cruise normally

ptod reacted to a post in a topic: With the new Vaccine information when it will be possible to cruise normally

ptod reacted to a post in a topic: With the new Vaccine information when it will be possible to cruise normally

It is a fascinating time to live down the street from the Pfizer campus. As you read/hear about the vaccine, please keep in mind that the efficacy rate of 90% will likely change as the next set of trial data is released. The figure can go up or down - so don't be be surprised if you start hearing different information about Pfizer's vaccine. The 90% is based on about 90 people in the trial still catching the virus. The next threshold is when about 160 people in the trial catch it. This data point may have already been reached yet no results released to the public - idk. Rollout will be very interesting to watch. DH & I have already wondered if the first shipments that roll out from Kalamazoo will be under cover of darkness or even with an escort of some sort. What we know for sure is that the scientists at Pfizer and the other biotech firms work for the good of all. As the vaccines are given the go ahead, they will be shared from the beginning with other nations - as they should be - imho. Personally, we do not expect any vaccine to be available to us until June 2021 at the earliest. I would rather be surprised that progress is "ahead of schedule" than face another full year of death by a thousand cuts for anything we plan for next year be it business or cruising. We fully expect our 2021 cruise to be cancelled. If we can jump on a boat later in 2021 that's great, otherwise we will just look forward to our 2022 cruise.

Explorer is the ship I wanted to be on. ???

I would rather be dealing with your Freedom for Explorer trade. ? I got the Explorer to Radiance trade. Had already L&S-ed the Explorer to 2022 since my friends were too nervous about sailing in 2021. We have been on Radiance for Alaska and Panama Canal - we like the ship but not for the group we are traveling with. Not sure what we are going to end up doing - getting the group to agree on initial trip was like herding cats. I totally agree with a previous poster that RCG is likely trying to get the "best" ships to Florida for runs to Coco Cay. I understand business - but I am still going to whine a little bit......then I will feel better. ?

I said the 50% was my guess - no real data is required for a guess. I am equidistant from both airport and have flown to/from both. TF Greene Airport in RI is easier to get to, is a much nicer experience, can be cheaper, is closer to "tourist areas" among other reasons many avoid Bradley. I would even consider driving to Boston for an international flight in order to avoid Bradley. Driving south from Enfield to Bradley is a very different experience than driving to Bradley from many other areas in CT. Our governor is considering a negative test result as a way out of the quarantine. Curious, do Maine's rules state the test has to be taken within a certain number of days before someone visits?

Unless you are coming into the tri-state area from the current high infection areas identified by these governors you are free to visit. As all states continue to work toward containing the infection, states will be added and deleted from the list as we move forward. As others have said, there is no way of knowing what the list will look like in February or even what rules will be in effect then. Right now in CT, visitors from states on the list are asked to self-quarantine - it is voluntary - the State of CT will not enforce the quarantine on anyone to start (the governor can change his mind at any time). My guess is that 50% of people that choose to fly when heading to CT use the airport in Rhode Island (which is what I do when flying in/out) and it will become harder and harder to monitor/track most visitors to CT. I can't speak to NY or NJ - since my business is shot for the year I haven't had to travel to either state this year, therefore, I have not really kept up with the rules about travelling to NY & NJ. @alamode123 - even I get whiplash with the ever changing rules each state makes and then modifies on what seems like an hourly basis. I have decided to just keep my eyes open for news of the reopening of Bayonne to cruise ships. Until that decision is announced, there will be no cruising from NJ no matter what happens with borders opening up or even the issues between the cruise lines and the CDC. Personally I wish the Canadian/US would open asap. I would love to be able to drive north and visit Canada again while I have lots of time on my hands. My yard wants me to leave it alone for a while.

As did I. I saw the email from David in my inbox, mentioning that Beth is taking over our reservations and it was signed by Beci. I like the team effort from MEI.

Thank you for the information.

Does anyone know if there has been a change in how TAs are interacting with Royal regarding Lift & Shift requests? I asked my TA to L&S a cruise 3 weeks ago via email - a very specific email with more than enough information to complete the request. When I asked for an update on my request, I was told it had been submitted to Royal. Do TAs no longer have to sit on the phone in order to handle these requests? If there is a new process, does anyone know how long it is taking to get confirmation back to TAs?