 Posts

45

Joined

Last visited
Recent Profile Visitors
The recent visitors block is disabled and is not being shown to other users.
fishernrex's Achievements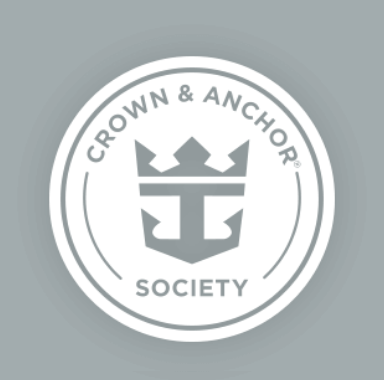 Platinum (3/7)
77
Reputation
Having recently cruised on Quantum (June 27th to Alaska) with someone in a scooter here's my thoughts: 1. Quantum class ships aren't for everyone - Frankly, they are my least favorite, but it was a deal too good to pass up. That being said, there's always something to do, the scenery was amazing, and the staff, while short, does everything they can to make your cruise enjoyable. 2. Travelling with someone in a wheelchair or scooter can be a challenge - You have to plan ahead and make certain accomodations no matter what ship your on. Elevators are crowded, leave early to make sure you have plenty of time. If your passenger isn't able to get in and out of the room without assistance, again, plan ahead. Your stateroom attendant will also get you a doorstop to help (you might have to ask). With regards to ports, what everyone else says - This doesn't matter if you're on a cruise or doing something land-based. It's still difficult and requires planning. 3. While the food isn't what it used to be in the "good ole days" perhaps, I never had anything that wasn't edible and surely never went hungry. Again, plan ahead. 4. Nickle and dime...If you've been on cruises you know darned well that unless you're on one of the luxury all-inclusive cruises, you're going to pay extra for extra things. Simply looking at the cruise planner tells you what you would pay extra for. There's plenty that's included and the extras remain to be your choice.

We've brought our own scooter as well as rented from Scootaround (picked up at a kiosk right before boarding the ship). We've never had a handicapped room and anything smaller than a JS requires a bit of finesse getting in and out, but easily doable with two people (my husband can manage by himself, but it isn't pretty!).

Total time - 9 hours on hold... Flight changes came in this morning after I'd given up. Still absolutely horrible customer service and absolutely no way to escalate. I have literally zero faith that they would handle an emergency issue.

Definitely learned my lesson on this one - Still no results on rebooking (something that would have literally taken 10 minutes if I could do it myself).

Booked on Quantum for the June 27th sailing. Given all of the airline issues, COVID, etc, I figured I'd be safe and book Air2Sea. Whew, this has been an adventure. Airline changed routes/itinerary - I'm good with that, I fly all the time and generally have the ability to modify directly if the new route/times don't work. Because Air2Sea owns the reservation, I can't make changes. Fine, call Air2Sea Called Air2Sea, was assured this would be resolved in 48 hours. Um... NOPE (by the way, when they give you an incident number, don't bother to write it down, noone on the call can look it up). Air2Sea 72hours later as the flights hadn't been modified- Much like everyone else, they appear to be understaffed. First, Second, Third Calls - Dead lines (after holding about 15 minutes each time). Forth Call >1.5 hours, then disconnected. Fifth Call - I'm a bit frustrated that a change that should take less than 10 minutes, I'm having to explain myself for a 4th time. Starting to get REALLY frustrated. Alas, I hang in there. Guy then comes back and says he has to make sure I can arrive at the ship on time based on the alternative flights I gave him. I assured him that if I could really arrive on the 25th as scheduled, then I had plenty of time to find the port... (yep, things went downhill from there). I know, I know - Use a travel agent and this wouldn't have been a problem. However, it was a fully comped cruise and couldn't transfer it.... I just shudder to think if I had an actual problem on flight day.

@Derrick8776(From Florida so not sure what your state provides, but it's just a photo copy of the "Florida SHOTS" printout. It lists my name, vax type, date, lot #, state IMM# (whatever that is??) on the printout. I'm not sure if a photo on your phone would suffice.

I lost my physical card and have a printout from the hospital where I received it and that's been accepted on 6 cruises.

Only quasi-related, but the prices of quite a few things skyrocketed this week. In August, the over the water cabanas are priced at $3500 (ok, $3499) Beverage @ $78 and Internet @ $20 (about average). We're pretty loyal to royal, but next year trying Celebrity with the always included package. Will be interesting to just compare all-in prices between the sister lines.

We LOVED having the outlets on each side of the bed. Was a game changer for convenience.

I'm for carrying off and I look like a damned pack-mule, but it's still easier.

With regards to folks wearing their nameplates, if that's what works for them... go for it! It's a great conversation starter and I've met plenty who were fantastic sources of information and lots of fun to be around. I certainly didn't mean for this to be a "bash the Pinnacle's" post.

@PattycruiseI like this approach of talking to the person directly MUCH better than going to a manager. You've given them an opportunity to improve rather than be disciplined for something they may not have even been aware of. @YOLOmy main reason for the thread wasn't complaining about others complaining... It was simply " Does it become less enjoyable as time goes on?" I'll use the example of work travel. When I started travelling every week for work 23 years ago, I absolutely LOVED the adventure. I looked forward to trips and made plans to do anything and everything in a new town. 23 years later, it's just another week and I rarely leave the hotel for anything except work. Maybe I should have titled the thread "Can you go on too many cruises?" - Understanding the perspective can be different based on your own attitude. No doubt, we will keep cruising until it becomes a chore or I find myself nitpicking everything and making myself or my husband miserable.

@jay1021We had Marla (our one and only Genie experience) on Odyssey this year and I agree, she was amazing. She read us so well we never even asked for anything special - She just seemed to know what we wanted/needed and this was a last minute royal up bid so we never even did the survery! Funny, Odyssey was our least favorite ship (and absolute BEST room) - Quantum class isn't my favorite, but still travelling on it for Alaska. This is one of the things that prompted me to post this. We weren't crazy about the ship layout (especially the esplanade and playmakers location), but the ameneites (north star was beyond cool) and service were perfect. If the times and itinerary worked out best, I'd sail her again in a heartbeat.

The pin they were wearing. (I can only assume they didn't buy it off e-bay - LOL)

DH and I just returned from a fantastic cruise on Wonder - We were on a casino comp in a Junior Suite with the Unlimited Dining and Beverage Packages (just using this for reference). This was also our first Oasis Class and longest cruise (previously longest was 6 days on Odyssey). We're only Diamond level C&A). We've been fortunate to have travelled now on each class of ship and while some had more "WOW Factor" we've loved them all in their own way. On this particular cruise I ran into several Pinnacle level folks and they were the ones I heard complaining the most. One lady in particular: "Food is horrible" "Service is horrible" "My room attendant took 3 hours to get me a lounger on my balcony" "I told the restaurant manager they needed to retrain their staff" were just some of the things I heard. I just wonder if everything was REALLY that bad or were they just burned out on cruises? Does it become less enjoyable as time goes on (seriously, I can't even imagine and we cruise 4-5 times a year)? I don't ever want to get that jaded about a vacation. I'm still excited about upcoming cruises and hope to stay that way for many years to come. Our experience on this ship/cruise was completely the opposite. We thought the service, food, and amenities were fantastic. We had some meals that were better than others, but there was nothing inedible or anything I would complain about. it really was just a matter of personal taste we felt. It was noticable towards the end of the cruise that there were quite a few folks out due to COVID. It's just the world we live in today and I feel like I have to come expecting some deviations and even perhaps a degradation of service at times due to shortages (whether it be supply chain or service). The staff on these ships work their behinds off for months on end while we're treated like kings and queens - I can't even imagine being that tired and still smiling. For you more experienced folks (and new ones also), what are your thoughts?