Posts

62

Joined

Last visited
Recent Profile Visitors
The recent visitors block is disabled and is not being shown to other users.
Cruiser4Life's Achievements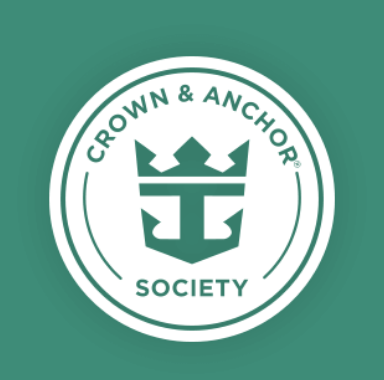 Emerald (4/7)
88
Reputation
Hi friends! As an avid New Years cruise lover, I had to start this one! So excited to be back on board for the holiday this year! Originally this cruise was supposed to leave 12/31 (which was less than ideal to me) so when our TA emailed to say they were having some berthing issues around the end of year, I thought oh no… not again! More than presently surprised to be asked if we would consider leaving a day earlier…. making the cruise a 9 nighter and adding coco cay to the itinerary…. For no extra fee…. Um yes please! YIPPEE… hope to see others taking this trip with my mom and daughter and I. Cheers!

Cruiser4Life reacted to a post in a topic: But will there be a walrus? Jewel Arctic Cruise, June 20-July 2, 2022

Suite Snob reacted to a post in a topic: What Was The Best Theater Show You've Been To (On A Cruise) And the Least You Liked?

I'm not sure they are still performing it and also can't remember the ship but Columbus the musical was absolutely the best Royal show ever for me!!

I second Junior! Is he on Allure now? We were with him and Conrad in the suite lounge on serenade last august in Alaska. He is amazing and glad to see he is moving up the ranks!

We did a whale watching tour (apologies for not remembering the city) and they did have a small bathroom on the boat. Unfortunately, I wouldn't assume they all do, so it may come down to asking guest services to confirm once you are on the ship. I'm not sure you will get an accurate answer until then.

Opulence of the seas pharoah of the seas (Egyptian decor) Extravagance of the seas

I thought I used all mine too but my TA found about $168 and change. She said reason being is that you can choose to apply the whole amount but sometimes they don't use it for the taxes and port fees and that becomes part of your cruise balance. So a small amount may have kicked back later but customer and TA not always notified.

Shoes stay on and they have a sign to compare the child to, much like a roller coaster

Cruiser4Life reacted to a post in a topic: Odyssey to the Greek Isles - 7 to 16 May 2022 - RECAP with pics. Feel free to ask questions.

Thank you, my cruising friends! Shows how much I know… never thought about kind of liquor.. my college days erroneously taught me that daiquiris are frozen and anything served in a martini glass is classified as a martini. Trying to help others who followed my train of thought when looking at a cocktail menu… the lesson is.:: try new things! You are on vacation and have nothing to lose by ordering a drink you wouldn't normally due to the description… Cheers!

I was on my fifth RC cruise before I was informed that the Lavender Daiquiri on the menu at Schooner was not a daiquiri but a delicious straight up martini…. I don't like frozen cocktails so I always skipped over it… now it's one of my favorite drinks on RC… still have no idea why they call it a daiquiri.

Ever since my daughter was about 5 years old, she has been obsessed with live music and piano bars and it started on a Royal ship… of course I cannot remember the ship or performer name…. But in schooner, the piano player started playing Baker Street… and another crew member walked up with a saxophone and completely blew the crowd away…. The look on her face has shaped a love of music that I could have never predicted. Still don't know if it was planned or impromptu but now at 12 years old, every time we walk in there, I know she's hoping for something similar to happen. It was a truly magical memory for our family. Appreciate all the Royal performers and would love to see more "non traditional" entertainment such as what happened that night.

So… funny story about the MDR grilled cheese… that as a previous poster stated was toast with a cheese slice between…. My daughter (at the time 6 years old) said mommy, this isn't cooked….so the next night DH suggests we ask for it "well done" figuring this will totally solve the problem…. We could not stop laughing when her plate arrived… two burnt slices of bread… with a slice of cheese placed between them… DD not amused but we still laugh about it

Agreed! Dare I say the best water park ever due to the elevators to take you up to the top slides… sure they smell and are gross on the feet… but when you get tired and want to keep riding the awesome slides and ziplining, it's a lifesaver. We have missed this park the last couple trips to costa Maya!

On Oasis a few weeks ago, we docked at coco cay with no issues during super heavy winds. However, the captain said we pulled in on the side they don't usually dock on and at a certain angle… a smaller ship was docking there that day as well… not sure which one…. And the Oasis captain positioned the ship to protect the other ship from the wind, otherwise that ship would have had to skip the port stop for safety reasons. Thought that was really cool… and everything was open on coco cat except for the hot air balloon ride.

We were on oasis the following week so doing the western itinerary instead of eastern…. It was still rocky at times and extremely windy… top deck was closed the last two days and we saw multiple people stumble… got to the point where my daughter would actually walk closer than normal to older guests and reach out a hand to help them… proud mama moments…. Also, the aqua show went without a hitch the first night available but our show on the second day was cancelled about 10 minutes in because a diver slipped off the board due to motion and injured himself. They stopped the show immediately and rescheduled to the last day of the cruise hit at 7pm… I had honestly never been to an aqua show in daylight before but it went off without a hitch and we were happy to see it… as we were leaving the cancelled show, we walked past the cruise director on his walkie and he immediately knew the day and time he wanted to reschedule it for due to when he knew the ship would be in calmer ocean…. I was impressed and thought it a great touch that he made that call immediately and it was updated in the app, announced and reservations transferred all within 15 minutes.

Agreed. That's what centers for performing arts have been doing since they reopened down in south Florida. Makes no sense from a health standpoint since vax can carry it around unknowingly and spread it but it's just for show and I believe they feel it makes them look like they are doing their part to have some sort of rule… while not excluding any potential customers or discriminating. It's a win win.