 Posts

31

Joined

Last visited
Johnstewarth's Achievements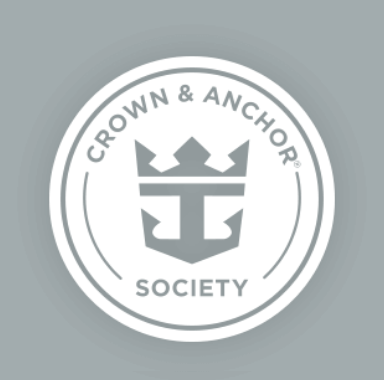 Platinum (3/7)
25
Reputation
I've searched this forum and can't find recent information, so I'll post my question at the risk of being redundant. We're sailing on Quantum in June to Alaska. I'm aware of the four main dining rooms and know there has been "dynamic dining" in the past. That said, does each dining room have a menu in keeping with the theme of the dining room, or do all four have the same menus each evening? Thanks!

Has anybody heard how many passengers are on this sailing? It feels pretty full.

I don't think of myself as a prude either, but I'm pretty germ-phobic. I already wipe down every surface in a hotel room or stateroom with Clorox wipes before I do anything else. My sister, who will be part of our group, uses the medical grade wipes and I think I will ask her to bring extra. I certainly won't be sad to wait longer for extra cleaning on Sunday either.

Okgladgal reacted to a post in a topic: I learned why you should have EXTRA Binax Now tests at home!!!

We are going on Oasis a week from Sunday (11.21), and we made appointments for rapid tests for my husband, daughter, and me at Walgreens AND CVS for Friday the 19th. First cruise in 23 months and I'm having withdrawals! Taking no chances on missing emabarkation!

Hello! We're on Oasis November 21 and are trying to decide how to communicate among the members of our large party. There are eleven of us and all except my daughter have phones. We will get a walkie-talkie to use with our daughter for sure, but I'm wondering how well the messaging works on the app. If it works well, it would make sense for us all to pay the $1.99/person/day so we don't have to carry a walkie. We went on a DCL cruise a couple years ago and found their messaging to be slow/have delays so that we wouldn't receive a message sometimes until like an hour after someone had sent it. What is your experience with the messaging function--did it work well for you, or would anyone recommend us getting walkie talkies for your group instead? Thanks for input!

Is anyone else getting bounced around the ship from stateroom to stateroom? There are 11 of us in 5 staterooms with linked reservations. We were originally booked in oceanview rooms on Deck 3, and received emails a few weeks ago telling us our rooms would be changed due to COVID protocols. Before they moved us, we decided to upgrade to balcony staterooms, and were placed on Deck 10. In the process, we lost our proximity to one another, and my husband, daughter, and I lost our connecting stateroom with my sister and cousin. A week or so later, we got emails stating we had been moved to balcony rooms on Deck 6. I called and, this time, we were back near one another, and my family once again had a connecting stateroom with my sister and cousin. Last night, another email and we have all been moved to Deck 8 and could not be spaced father apart and still be on the same deck--forward port, forward starboard, aft port, aft starboard. I called and was once again told it was because we needed to be spaced out due to COVID protocols. I was told we might even be downgraded if it was determined that was necessary for COVID protocols. I'm all onboard for all COVID protocols and everyone in our party was first in line for vaccines. In fact, we already have the first dose of vaccine for our daughter which was just approved this week. I get the spacing for unrelated parties, but we have linked reservations and are travelling together. My sister and cousin were planning to help with childcare, which will be a bit inconvenient when they are like 100 staterooms away from us. It's just hard to believe they moved us from where we were and are spacing us out so far apart on Deck 8 when I'm sure there will be unrelated parties much closer to all of us. Thoughts?

Hi Everybody, An update on our situation. I just spoke with David at MEI and he was very helpful. He promised to get us squared away with a different agent, and did confirm that we should be able to expect better service. Thanks, @Sharlaand @Beci for your posts. I had posted a while back on a different thread about our agent not having notified us of the significant price drops on our cruise. I was kind of rebuffed by a few posters for expressing my disappointment, but I thought I had read elsewhere on the boards about your software that checked somewhat regularly for those price drops. That's why I was disappointed. Thanks everyone for your great feedback! I look forward to updating again when I hear how things are resolved.

We are booked on Quantum of the Seas for June 2022. We booked through an agent at MEI Travel. We had eight other family members who were already booked transfer their bookings to this agent. Later, I found a lower rate myself on the RC website and contacted the agent to see if we could rebook. She was able to rebook us, and we saved a significant amount of money. I had to ask her to rebook the others that had transferred their reservations to her, and they saved as well, but I honestly don't think she would have rebooked them if I hadn't asked. I then referred friends (family of four) who wanted to book the cruise to her, and it took her several days to respond to them and several more before she finally got them booked. They almost gave up on her and booked themselves. Last Saturday, my sister, brother-in-law, and niece decided to join us on the cruise as well. They booked the cruise and emailed our agent immediately after to have their reservation transferred to her as well. They still haven't received a response. I called the number listed for the agent early this afternoon and spoke to someone in reception who apologized and said someone would call me back. I haven't heard back yet, but I wanted to ask if anyone has been in this kind of situation and what you did. I'm very worried that if we truly need assistance with something, this agent will be MIA. Does anyone know of an agent at MEI by whom you swear? Maybe we can get our bookings transferred to that agent instead? I appreciate any advice.

Yes; thanks, I'm aware of what ages are eligible for the vaccine. I was just asking because the AquaTheater is outdoors and I thought that might indicate that children under 12, because they can't yet be vaccinated, might be exempted from having to be vaccinated. I have a 10 year-old who is very mature, can't wait to be first in line to be vaccinated, and will be disappointed that she can't see some of the shows.

Thanks so much for this live blog. We're going on Oasis in November, so it's especially fun to see your pictures and read about your experience. I noticed on the Cruise Compass that the Aqua 80 show indicated vaccinated-only. That surprises me since it is outdoors. Do you know--does vaccinated-only refer only to adults, or to children under 12 as well?

You're both probably right. I don't think I generally have unreasonable expectations, I am accustomed to taking care of things myself, and this was the first time I've used a TA to book a cruise. I think I was just basing my expectations on the rave reviews I've read on this site regarding TAs (specifically MEI) finding their clients great deals and price drops. I think @twangster also mentioned MEI having proprietary software that allows them to track price drops earlier on this topic, which kind of reinforced my misperception.

First cruise to Alaska with lots of family members to celebrate my cousin's 40th birthday. Already super excited!

I must say that we booked through MEI based on the rave reviews on this blog and have been sadly disappointed. We got a bunch of relatives who had self-booked to switch to the same agent, and referred other relatives to book with her. We have had to keep our own watch on prices for cruise fare and beverage packages. I found a drop on the cruise fare myself and contacted the agent. She rebooked us and we saved $800, which was great, but then I had to ask her to rebook everyone else in our party. If I hadn't been looking at fares myself, we would have missed the drop in price. Did I mention we have 15 passengers booked through her?

My family is booked on the Oasis OTS for Thanksgiving week, with stops in Charlotte Amalie, St. Thomas and Philipsburg, St. Maarten. We love being on the ship as much as possible--we sail for the cruising more than the ports-- but I'm wondering if anyone has any "must do" recommendations for excursions in either port. Thanks for your suggestions!

I suspect that what you can see in the app for the MDR menus are kind of standard menu items and may be subject to significant change. My thought is based on the fact that my family and I are going on Oasis over the week of Thanksgiving. I checked the menu in the app and the Day 5 menu doesn't include the typical MDR Thanksgiving fare. I've cruised twice previously over Thanksgiving, and while it could be different this time, I would think they would have the basic Thanksgiving items.