 Posts

54

Joined

Last visited
Johnstewarth's Achievements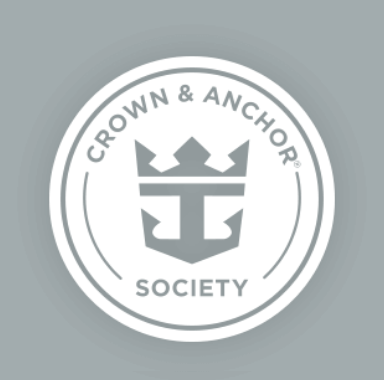 Platinum (3/7)
41
Reputation
AspiringCruisePlanner reacted to a post in a topic: Is There a Crack in the Impenetrable Cruise Vaccination Wall ?

One thing that happened today was a rockslide that closed the Railroad Pier in Skagway (where Quantum docks). The Quantum changed itineraries as a result. The Discovery Princess was docked and being prepared for passengers to disembark when it happened, so it's fortunate no one was hurt or killed. I read that it's not the first time this has happened.

Just returned from a 7-day Alaska cruise and, out of 20 friends and family members, 7 have tested positive for Covid this week. I am one and have been fully vaxxed, boosted twice, and had Covid in January. I can't imagine how many cases there would be if vaccines weren't required.

Hi Matt, This may sound like a weird question, BUT: we have ordered the emed Abbot test kits through the Optum store and want to test just after midnight Eastern time on Saturday morning (we have an early morning flight to Seattle on Saturday) to embark on a Monday morning cruise from Seattle. Will the date indicated on the test results be based upon the date when we took the test in the time zone we tested? In other words, since Seattle is 3 hours behind us, will our results be valid if our test times are based upon our time zone, rather than Pacific? Thanks for your advice.

I know that most of the concerns expressed in this thread relate to Ovation; however, we're going on Quantum on June 13. I wonder if anyone has been on a recent Quantum sailing and can share impressions of staffing levels, wait times, etc. Thanks!

Johnstewarth reacted to a post in a topic: Star Class in the Mediterranean: Wonder of the Seas - 6/5/22

We scored a 10:30 boarding time on Quantum in June. We were originally scheduled at 11:00, but then 10:30 opened up.

My brother-in-law is on the Quantum Facebook group for the June 13 sailing and sent me this photo of the Cruise Compass on the day the ship was docked in Victoria, BC. Apparently, somehow the rule is that only one bar per deck is allowed to operate when the ship is in port. I've never heard of that before; has anyone else?

Frozen mojito with a Kracken floater on the sun deck!

I can't remember the exact title, but it was the one that did cross into the Yukon and included a visit with sled dog puppies.

Looking forward to our Quantum cruise in June. Only problem is that we just had the second of three excursions we booked through the cruise planner cancelled on us. First, our Juneau excursion was cancelled, and today our Skagway White Pass Railway excursion was cancelled. We're going to do our own thing In Juneau now and have tickets for the shuttle to the glacier and tickets for the tram. We're trying to decide what to do in Skagway. Really bummed about not getting to go on the train and see the sled dog puppies (my daughter will be especially sad). We're looking at Shore Excursions Group and Shoreexcursioneer and are basically considering a bus tour through Skagway and to the White Pass Summit and Tortured Valley. There are six of us. Has anyone done an excursion through either of these operators? Any recommendations for us? Thanks!!

If it's not too much trouble, would you be willing to post your Cruise Compasses on this site? We're on this itinerary June 13. Thanks!!

I third (or fourth) this sentiment. Our first cruise on RC was on Empress, and we had the pleasure of visiting Havana. That cruise has such fond memories and we were just as entertained as we have been on the bigger ships. We also were seated with two other couples at dinner and made good friends with them, which hasn't happened on successive cruises. I've loved Mariner, Independence, and Oasis, but I also loved Rhapsody when we sailed on her. I'd like to add that I'd choose any of them over Disney. Disney's nice enough, but I can't justify the extra cost. We also thought the kid's program is much, much better, with a more engaged staff, on RC than on Disney.

Hi! Sixth cruise on Royal; first cruise to Alaska. Anticipating a different cruise experience from our previous ones (all Caribbean). Looking forward to it!