Posts

129

Joined

Last visited
Recent Profile Visitors
The recent visitors block is disabled and is not being shown to other users.
DRLPP's Achievements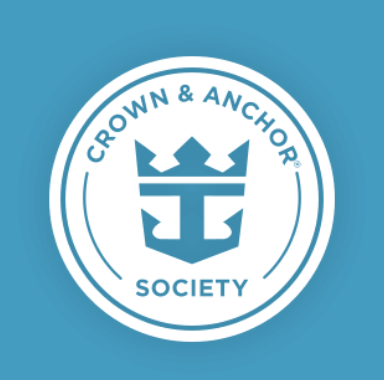 Diamond (5/7)
116
Reputation
Need some feedback on Radiance of the Seas, or Radiance class. SP and NZ are showing up for 2023. Comments on size of balconies on level 7, Aft 7158,7160,7658 are available for B2B as are Mid balconies 7092 and 7592, odd shaped. On layout the balconies seem larger than others, is that true? Is the odd shape of 7092 and 7592 an advantage, that is more balcony space or is it an odd layout that limits the space? So excited as this replaces our 2020 SP and NZ cancelled cruises. Thanks in advance

Radiance class ships are my favorite, of which Jewel is one. Must say that I was very impressed with my cruise on Empress. Small ship but a wonderful staff and ended up a very relaxing cruise. Agree with other though that an 8 night will be harder to lift and shift.

Thank you for the great info and photos.

Follow up question. Any issues with "motion of the ocean" or exhaust/fumes from stacks? Again, my thanks.

To L454S: Is that photo of a center aft balcony?

Need some feedback/advise on Spacious balcony choices on Brilliance. Was checking out future cruise options and saw a nice deal for an Aft balcony(very end of ship). There was a corner aft balcony, cabin #9256 that I placed a deposit on right away. Has always been a desire of mine to cruise on an aft balcony. My question is: also available was a number of center aft balcony, like #9260. Also a hump balcony that the deck plan seems to show an odd shape, extra space balcony, #9092. Looked at cruisedeckplans.com and am a bit confused. Should I expect #9256 to have two lounge chairs and regular chair, as seen on pictures? What of the other two choices? I am leaning toward keeping the corner aft balcony but would consider a reassignment if persuaded for good reasons. Any feedback is appreciated. Thanks.

Personally I don't like uncertainty especially when it comes to placing my health in other peoples hands who may have motive to compromise things for $. That being said, a lot would depend on your personal feelings about that. As for the actual cruise, I think it is probable that the cruise season is too much a mess for 2020 especially Europe. Maybe if it was a Caribbean cruise I would hold off cancelling. I am also assuming you are able to get refunds and/or credits.

I understand the delay of refunds during these times. No issue there. I finally received a partial refund on both my March, 2020 Sydney, Australian 12 day B2B cruises. Sooooo confused. Each cruise totaled 2508.76 of which taxes, fees and port charges came to $441.74. Refund was for $1358.76 for each. No other refunds listed separately. I did get refunded for shore excursions last month. After a looonnngg wait time was told by agent that he did not know and would refer to manager who was not in at the time. Any one else get a partial refund AND an explanation? Just wish they would give a breakdown on how they got to that figure and what else, if anything, would still be outstanding. Thanks for hearing my vent!! Still love my RCL.

An avid cruiser here. Wife and I were cancelled out of our Australian B2B 3/27 and 4/7. Thankfully we had enough time to realize things were going down hill and we had a refundable air ticket. Was originally going to take the 125% credits for both cruises or at least one for refund and the other as a credit. Looked ahead to see available bookings for 2020/2021. "Sticker shock" at seeing the prices for cruises to the Caribbean even in off season of September/November 2020 and 2021. Way higher especially for ocean view balconies. Soooo... have just sent in form for 100% refund for each cruise. Just priced out All Inclusive(4* resort) to Cancun/Playa de Carmen area, air included for under $2000. Sorry Royal, but Diamond + or not, we will be off to Mexico. A dollar is only going so far these days!! Back to shopping for the best value vacation deals. Never thought I would give up a cruise! " Bless me Father for I have sinned'.?

Watching all of this closely. Have B2B out of Sydney on Radiance 3/27 to 4/18 to NZ and SP. Hard part for me is wife is terrified by the news reports and I am immunosuppressed due to kidney transplant 20 years ago. I personally am not alarmed in the least just know to practice good hygiene. This is a lifetime dream trip but......

My daughter and son, when they were in their early teens, would go to the clubs the first few nights, meet a few new friends and then just hang out with the newbies and not go to clubs from then on. A few times they would join up for windjammer for dinner and then head off as we went to MDR.

Will be following. Taking Radiance to SP islands in April so looking forward to your blog especially on the two island stops.

Fantastic photos!! Keep the pictures coming. Taking any of the ferries? It is in my pre-cruise plans.

DRLPP reacted to a post in a topic: Standing Ovation from the Land Down Under - New Zealand 11 Nights Feb. 2, 2020

I am so excited to follow this blog. Wife and I have a B2B on Radiance to NZ and South Pacific in March/April. Flying out of Pittsburgh to Sydney via SFO and returning thru Houston. Any info you provide will be appreciated.

Never be afraid to order a second entrée. My wife and I often order an extra entrée to try(share) between the two of us. On occasion I have even ordered a 2cd starter, main or a desert to go for later that evening. I just try to let them know at ordering so that they can plan that out. Rumor has it that for formal nights with lobster, I will go surf and turf and usually ask for 3 tails?