 Posts

61

Joined

Last visited
Recent Profile Visitors
The recent visitors block is disabled and is not being shown to other users.
Shanenz84's Achievements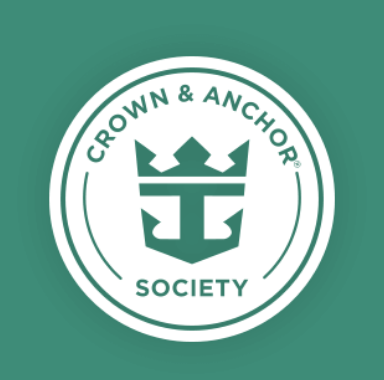 Emerald (4/7)
114
Reputation
The clip on the C&A FB page shows iconic structures in the world so my guess is it's about Icon. Let's see!

I noticed on the deck plans it shows a new bar called "Cantina Fresca" so only a guess it's a Spanish themed bar venue,

Be interesting if this 'Suite' neighborhood continues to any future new new builds or whether its just for the Asian Market. From what it looks like there is the Loft Suites and one level suites in the top middle section also a Sun Deck, Coastal Kitchen and Suite Lounge all in the one area.

That's forward thinking alright. They really need Sydney that will be the key one. Unfortunately the port plans to the south harbour were put on ice for now. Oasis 6 is due in 2024 so that timing could be looking more likely.

Excellent will be interested to see what we've got for 22/23. Hopefully some new ports its a bit disappointing that the South Pacific for 21/22 only go to the same ports of Noumea, Mystery Island & Port Vila. What's happened to Lifou, Isle of Pines, Mare, Luganville etc? At least some variety be nice.

I was wondering about this, must be the same with the NZD prices as all the prices seems to be much higher especially for the Suites. Currently have Symphony GS booked for Dec 2021 at $3,500 NZD pp and looking to change that to Oasis for Dec 2022 and even a JS is showing around $5,000 NZD pp.. ?

Wonder what's happening with Enchantment & Rhapsody? Nothing listed after Oct 22 so far.

I think this was to be expected. One of the older ships left in the fleet and it was an outlier being around 30,000 or so tons. So for Carnival Group there is still 3 more to go out of the total 19!! ?

Any suggestions on what's happening with Grandeur of the Seas (now that she is staying in the fleet) as the sailings were only originally scheduled until April 2021? Nothing in the recent Summer 2022 release either. Same goes for Empress/Majesty/Enchantment as nothing after April 2022 as well or will these be included in a different deployment release?

So my prediction here is that Allure will be going to Europe for the 2022 season. Would be great if it would be to get the "amp" then before going to Galveston late 22 with the new terminal there opened.

Serenade is also now confirmed for the Winter 2021-22 season out of Sydney, Australia. Radiance will be repositioning from Alaska (Summer 2021) to Miami for 2021-22.

One observation i've seen is that there is still no itineraries for Serenade of the Seas post Alaska season 2021 and its not coming down under to Australia for 2021-22. Could be a potential US West Coast season?

I agree, New Zealand ports aren't likely to open either. They are better just to focus on the next Australian season from October 2021. Things "hopefully" should be much better then.

Based on all the above I can see the entire Summer 2020-2021 Australia/NZ/South Pacific season being cancelled at this stage.

Empress is heading to Malta right now.