 Posts

71

Joined

Last visited
Recent Profile Visitors
The recent visitors block is disabled and is not being shown to other users.
Shanenz84's Achievements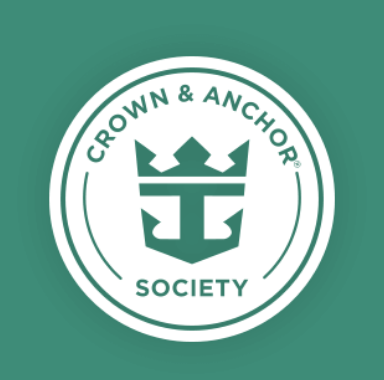 Emerald (4/7)
119
Reputation
I just noticed that Brilliance is now blanked out for Summer Europe 2023 bookings so sounds like something in the works here for sure.

Yes it looks like they have. I think they've gone a bit conservative for now but as long as bookings return and the ships full up then i'm sure we'll get more options in the future. Also remember Virgin is bringing the new "Resilient Lady" next year as well as "Celebrity Edge" coming down under so these are positive signs of confidence in the region. It would have been nice for Carnival to bring a newer ship down under like one of the Dream or Vista Class that would have been a good upgrade and a bit more competitive with other lines.

I agree. Not much variety in the South Pacific especially with Quantum or Ovation. There is also Mare island (looks like Enchantment is stopping there) and I believe a few years back there was Luganville in the Vanuatu outer island of Santo as a stop. Interesting that you say about Quantum/Ovation are too big for Isle of Pines & Lifou especially when they are both tender ports. Must be on the amount of passengers.

All 2023-24 Australian season is now uploaded on RCI site. One interesting one is the "Circle Australia" itinerary is back with Enchantment. Otherwise the usual mix of NZ, South Pacific & Short cruises.

My guess here is they won't be year round in 2023 in the South Pacific. They'll need to build up with this now comeback season 2022-23 and once they are happy with that then get Lelepa ready. So i'd say 2024 looks more likely for a year round deployment. On a side note I see that the Australian deployment (23-24) has been moved up to next week, not sure if this is any coincidence of yesterdays announcement but we'll know what 23-24 holds next week at least. Going by the Alaska 23 deployment i'd say its likely to be Ovation, Quantum (Radiance?) and Enchantment.

Yes Allure is deployed out of Port Canaveral for short cruises Nov 23 - Apr 24, so not for Australia for that season. Interesting thought about Enchantment based out of Auckland, that would be great even if it was for the winter (southern hemisphere) season only. I'm sure Enchantment could be spared for year round based out of Australia & New Zealand.

Looks like Allure is doing short cruises from Port Canaveral then going by that test load on the site. Interesting, this will be confirmed next week anyway. Looks like Australia might just have to wait until 24-25 then, there will be another Oasis (#6) available by then.

Allure being absent from the 7 night/long caribbean release and Harmony now confirmed in its place it has got me thinking about where its going.. Here's some ideas I was thinking... To Europe to be amplified (although this would only probably take out a few months of service) Transferred to the West Coast out of Los Angeles (but not sure if demand is there yet for an Oasis Class ship?) Transferred to Australia and/or Asia Love to hear what your thoughts are on where its headed?

My guess would be Q2 2022, after Wonder as debuted.

Enchantment must be leaving Baltimore.

The clip on the C&A FB page shows iconic structures in the world so my guess is it's about Icon. Let's see!

I noticed on the deck plans it shows a new bar called "Cantina Fresca" so only a guess it's a Spanish themed bar venue,

Be interesting if this 'Suite' neighborhood continues to any future new new builds or whether its just for the Asian Market. From what it looks like there is the Loft Suites and one level suites in the top middle section also a Sun Deck, Coastal Kitchen and Suite Lounge all in the one area.

That's forward thinking alright. They really need Sydney that will be the key one. Unfortunately the port plans to the south harbour were put on ice for now. Oasis 6 is due in 2024 so that timing could be looking more likely.

Excellent will be interested to see what we've got for 22/23. Hopefully some new ports its a bit disappointing that the South Pacific for 21/22 only go to the same ports of Noumea, Mystery Island & Port Vila. What's happened to Lifou, Isle of Pines, Mare, Luganville etc? At least some variety be nice.