Posts

252

Joined

Last visited
Profile Information
Gender
Location
Interests

travel, dining, photography, painting, cooking, reading, live music....
kittysoul's Achievements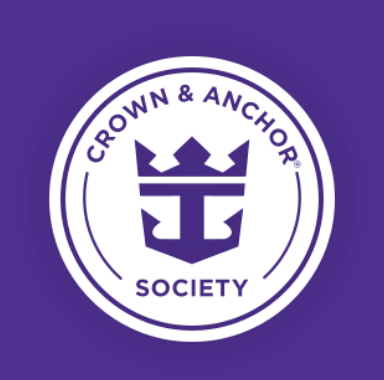 Diamond Plus (6/7)
195
Reputation
Thanks! I don't think i put both of our names on the order when i ordered it, but i guess at worst, i will just have to buy another set... Maybe I will have the option to create separate accounts once we get them and sign on to take the test.

I ordered the 3 pack of the Rapid Antigen tests from the RC website, can my adult son and I for sure share the same 3pack, or should i order another set in his name?

oh that is awesome... thank you!!

Can anyone tell me what hours they are available to call for the test. I am trying to figure out whether we should try to do our test when we are still at home before we fly to Miami on a Thursday morning, or wait till we get to our hotel to take the test. I would prefer to take it before we left home, but didnt know how early they are available to take the call for the test?

I just stumbled upon this scratch off poster on amazon.... thought it was really cool, so thought i would share... fun gift idea for an RC fanatic ... https://www.amazon.com/Royal-Caribbean-Scratch-Off-Poster/dp/B08ZK9GP2Z/ref=sr_1_209_sspa?dchild=1&keywords=cruise+accessories&qid=1634500680&sr=8-209-spons&psc=1&spLa=ZW5jcnlwdGVkUXVhbGlmaWVyPUEzU1g3WjZQMllEQjZUJmVuY3J5cHRlZElkPUEwMjU1OTA5MU45SEczMEZPWU05MCZlbmNyeXB0ZWRBZElkPUEwODcxNzIxMTRBT05ET0RWVlpaRyZ3aWRnZXROYW1lPXNwX210ZiZhY3Rpb249Y2xpY2tSZWRpcmVjdCZkb05vdExvZ0NsaWNrPXRydWU=

Thanks, I'll try to be patient! lol I just love planning

Is it normal for the cruise planner to not have things up yet on a trip that is over a year away? I have booked a few in the past that were far off and never had this happen before. Wondering when my cruise planner options for dining and beverage packages …excursions etc will show up. I didn't know if they just wont show up this early or if something else was going on/ wrong with it causing a delay... ( cruise is at 481 days on Mariner- Jan 2023) Thanks!

thanks for explaining that... i was just really curious!! that makes sense to me.... that is pretty cool!

I just was watching a ship tour video on youtube, and it brought up something that just made me wonder. I know that if you are a diamond member, or whatever level you are, that your kids automatically have the same level... will that level stick with them for life? I was just thinking, that would create a legacy thing that would chain down the family... For instance, if you cruise a bunch, and you have a kid and they inherit your level... if they grow up and get married and have kids... then their kids will retain the level... and on and on... Or, do kids have to start over with their own points, once they move out of the house? I just was wondering... it doesn't really apply to me, as I am an empty nester and just started.. but was curious... ?

ok, got it! Thank you so much for your help. I had originally booked this before I knew of Matt and the website... now , i know, when I do book again, i will go through you guys!

I am pretty sure that I never did the 'non refundable ' option, but 1800 dollars of my current scheduled cruise (jan 2022) was booked with the FCC already given to me from the May 2020 cancellation, which I cancelled myself, before they started cancelling them... I wish i would have waited, but you know, hindsight...

i do not have one, i booked straight through RC...

I don't think I ever did the 'non refundable'... and i took the insurance as well...

what are the chances that I can get a refund for a cruise that has been rebooked 3 times due to covid... (originally May 3, 2020, now booked for January 2022) that is now booked with 1/2 money pushed forward and FCC ? Is there any chance that they will give me the money back?

Bushwackers sounds like a fun place! ? A skyride sounds awesome... will have to look into all of this too! thanks so much!