Posts

79

Joined

Last visited

Days Won

1
Recent Profile Visitors
The recent visitors block is disabled and is not being shown to other users.
krhardy's Achievements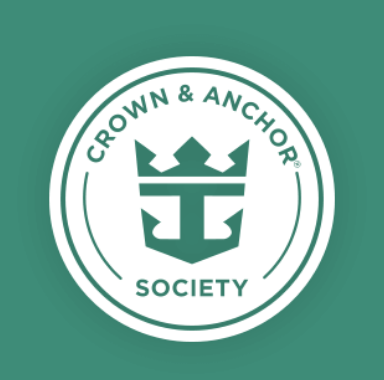 Emerald (4/7)
214
Reputation
@Nate Y...We made the "mistake" of getting a balcony on our very first ever cruise, and now I just can't bring myself to cruise any other way. We did an ocean view room once when our youngest daughter was 3 because she was a monkey who climbed on everything and I was paranoid (she's now a mother herself). My absolute favorite cruise vacation indulgence is ordering continental breakfast room service, and sitting on my balcony drinking my morning tea with nobody talking to me. ENJOY your balcony!!!!!

In September 2019, I had shoulder surgery. Then, we went on a cruise in Feb 2020. The world kind of went to heck in a handbasket while we were on that cruise. WELLLLL...my husband had shoulder surgery last week (Sept 2021) and we are going on another cruise in Feb 2022. Could this be just what we need to hit the "factory reset" button on the whole COVID situation? (and to add to my theory, I had my routine ever so pleasant colon cancer screening right before my shoulder surgery, and my husband just had his about 2 weeks before his shoulder surgery )

Can't wait to join the ranks of "post pandemic cruisers" myself! So glad you had a wonderful time

Sending positive vibes your way!

Living the Suite life for the first time on this sailing, celebrating our dear friend's 30th anniversary

So excited for you Chris! I can't wait to get onboard and see her. I might even brave the casino to come say hi ?

My husband and I aren't cheap...we're frugal. We always book a balcony (I need somewhere to go in the morning when he's still snoring so I don't fantasize about smothering him ?), but we generally prefer to allocate the rest of our budget to other things. BUT, we're sailing with friends for their 30th anniversary in January, and we just booked a 2 BR Grand Suite to share with them. I'm afraid that after this, I won't be able to go back to steerage ?

What can I say...we're overachievers ?

I was on one of the last Mariner sailings prior to the shut down (Feb 24-28, 2020) and we conquered the Escape Room (with 17 minutes to spare)! Tons of fun ? It's really not any more expensive than an Escape Room you'd do on land. I thought it was worth the $$.

@CruisingKat(Kathy)...no spilling any deep dark secrets from high school ?

As many have said, you can't go wrong with either...I adore them both, and they both have unique things to offer. The Seaplex on the Quantum class is such a unique space, and the iFly was amazing, while the Aqua Theater on the Oasis class is definitely a 1 of a kind experience. Another thing to think about is your departure port. For example...I live in the Atlanta area, and Port Canaveral is a quick drive for me, where I have to fly to New Jersey for Anthem. If you might need to fly to one departure port over another, that might be something to factor into the equation.

I was "scared" to stay near the elevator lobby for that very reason, but booked a last minute cruise once where that was my only option. I was so happy with it that I've intentionally booked that location again since (it was nice not having to search for my room).

After many, many cruises, I still get "land sickness" when I return home. Sometimes it's worse than others, with really no rhyme or reason. It generally peaks in about however many days I was onboard...for example, if it was only a 4 day cruise, then the land sickness peaks at day 4 after the cruise. It sucks, but it's worth it to cruise. I think I was just meant to live on the water!

I love the idea of taking them 1 at a time...after all, that means more cruises for me ?