 Posts

49

Joined

Last visited
Recent Profile Visitors
The recent visitors block is disabled and is not being shown to other users.
Avfrattner's Achievements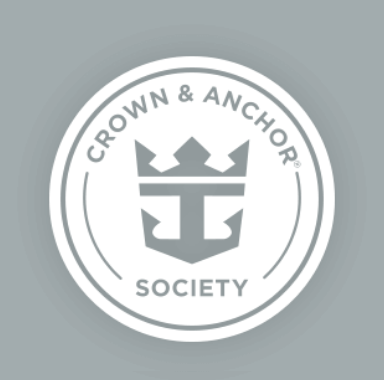 Platinum (3/7)
23
Reputation
I'm envious lol, I really wanted to try the slides. Also I booked one of those SPA staterooms....but it never happened. That must of been so crap, getting there and the announcement of being told th news and the stress of the unknown of COVID. Yeah you never know on being neighbours. How good are the jr. Suite's on the hump, especially the ones behind the lifts......not many walk past your stateroom.

CruisingOz reacted to a post in a topic: Ovation of the Seas - Jan 04, 2023 - Jan 13, 2023 (9 Night South Pacific Cruise)

Yep, Noumea is looking back to normal. I agree on Vanuatu, what's yours/others thoughts on Vanuatu being good by 2023. Disclosure.....I have a vested interest via a 9 night South Pacific departing 4 Jan 2023 lol.

G'day also! Yes, let's pray to whoever that they will be open! Yeah I think I read on here that you and your friends got a raw deal with radiance, that sucks bigtime! I was meant to be on VOTS in 2020 but COVID stuffed that up. I really liked voyager the first time round and was really looking forward to going on her again and visiting isle of pines again also. Ovation is great but I really wanted to be on Voyager one more time lol. What deal/stateroom did you get on Ovation? The wife and i ended up getting a Jr. Suite on the hump for a really good price, in fact its the same stateroom we have stayed twice before.

Yes you can bring snacks. Typically the wife and i don't bring any snacks on board as there is so many awesome offerings available on board. However for the exception, we do bring a few small packs of Kettle Salt & Vinegar chips/crisps.....the wife has a craving for them! Why you might ask? Well in 2017 we paid $11.00USD on board for a pack that would of costed.....$1.80AUD So yes think of the snacks you can't go without lol.

Yes, I agree. It is around that 100% increase mark compared with two sailings that I had in 2020 and in 2021. I think that if was around $90AUD per day I would buy it, but at $140ish.....tell'em ya dreaming!

Yes, it's looking like we just pay as we go at this point.

I've noticed that on a lot of Australian sailings the deluxe drinks package are/is incurring a $143 AUD price point. That would be after conversion $103 USD!!!!!! Some are saying that that is an error but not sure. Thoughts??????

What about on any new money paid?