 Posts

35

Joined

Last visited
Recent Profile Visitors
The recent visitors block is disabled and is not being shown to other users.
Avfrattner's Achievements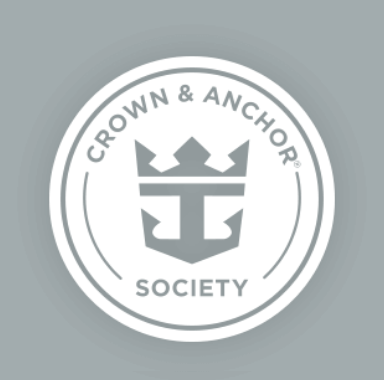 Platinum (3/7)
20
Reputation
What about on any new money paid?

Well that sucks hahaha, time to pick a new cruise, rebook flights and rooms. All I can say is I guess good things come to those who wait. Question tho, I had a cruise canceled in Nov 2020 and I received 125% FCC. I had that FCC applied to a cruise in Jan 2022. Now Jan 2022 is cancelled, do I get a further 125% FCC on top?

https://amp.theaustralian.com.au/travel/foreignflagged-cruising-high-on-the-tourism-agenda/news-story/58b96f34079ea2e42ff0222f5670e4d7 You need a paid sub to read the whole thing but it has a preview of the article. Also another good sign

https://www.news.com.au/travel/travel-updates/health-safety/scott-morrison-embraces-jacinda-ardern-with-traditional-hongi-greeting/news-story/be1af49405747f254ee7585539817f4d Another step closer

Hahahahaha, can't even get astra cause of blood clots under 50 and pfizer is scarce for under 50. Most of the pfizer is going to Frontline and folks who need it health wise.

I re booked my voyager march 2021 to ovation jan 2022 and it seems that wont happen now. I'm thinking either ovation Dec 2022 or ovation Jan 2023. Bloody sick off rebooking flights and rooms, but in saying this tho it could be absolutely much worse regarding how many people are suffering and dying in the world.

Upon reading a topic about sea sickness I thought about after my first cruise and how I got land sickness. God it was horrible especially in the shower, it felt like I was in rough seas in the damm shower hahahaha. Even a week after the cruise! What was yours like and do super seasoned cruisers still get it?

I get motion sickness and sucks big time! I find that the good old phenergan really helps me, I take one the night before the cruise and one every night of the cruise. Just one pill and I'm absolutely fine and I can drink with it too and not feel drowsy!

Not sure how you americans folk feel about lobster on a pizza? In oz we have prawns-shrimp on pizza but not lobster tho @ $120aud per kilo for southern rock lobster lol. Tomato base, garlic, herbs, onion, lobster, chilli and not sure about cheese tho. Hmmmm.....

Good point! Imagine getting a pizza base and walking around putting whatever on it within windjammers and then getting them to cook it. Granted some odd concoctions may occur lol

Bacon, cheese, red onion, tomato, sausage, mushroom and egg pizza with maybe a swirl of maple syrup? On a side note I need to visit sorrento's more often because it seems from what iam reading there is rotating options.

I was just looking at the dinning options on my next cruise and i thought about sorrento's pizza? It seems they still have the same old pizzas and there's nothing wrong with that, god nothing like a 3am drunken stumble to sorrento's! but I feel that a new pizza wouldn't go astray. So I would like to see a escargot pizza or even a Coastal kitchen menu inspired pizza lol. What pizzas would you like to see????

Coastal kitchen hands down lol. However UDP's are good for the variety and $$$$. I did UDP and Coastal kitchen on Ovation and found the food much better in Coastal.