 Posts

18

Joined

Last visited
Recent Profile Visitors
The recent visitors block is disabled and is not being shown to other users.
Michelle Barker's Achievements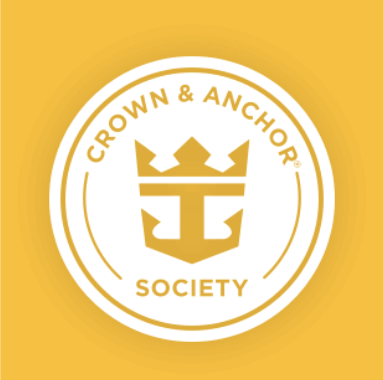 Gold (2/7)
10
Reputation
Does Oasis OTS have both European and American outlets or just American? Just trying to see if i should bring a converter or not.

Can someone tell me if it's allowed to bring your own snack foods on the cruise ship from home for late night? Like chips, crackers, candy, etc.

You can buy can covers for this purpose also. I'm also weird about creepy crawlers and germs going into the open can

Twangster! Wow! Just wow! May I ask what you have for a camera? I'm so jealous, your pictures are incredible! If you're not a professional photographer, you should consider changing professions. Your photography is absolutely incredible!!

Can someone tell me if we HAVE to get off the ship at a certain time if we want to go to the ports of call and do we have to wait until a certain time to get back on the boat? I'm just wondering if decide we would like to board the ship earlier than the boarding time, can we? Like if we're tired of walking around the beach, or want to enjoy the quieter times on the boat while most cruisers are off it. Since this is my first cruise, I'm not sure how this all works. Is it an "open door" policy where you can get off and on throughout the port day?

It's getting closer to my first cruise!!!! Super excited here! I received this email and just wanted to make sure it's legit. Has anyone gotten these emails from a Royal vacation planner and actually called/emailed them for anything?

Question- do you get a say in where your upgrade is if you do get one? My current room on Oasis OTS is central Park view mid ship because we get motion sickness. If we put in a bid and it gets accepted, is it possible to request to stay midship?

Oh wow, that sounds great! How do you get those?

Do you get the souvenir cup (to use at the soda stations) when you have the deluxe alcoholic beverage package? Or is the deluxe beverage package solely for alcohol?

Ooh, so you were able to bring your own rolling cooler onto the ship? What a great idea!

Sorry for the question but I'm not sure what a "wow band" is. Can someone let me know? Thanks so much

I'm a first time cruiser (Oasis-perfect day coco cay) May 15, 2022. So excited! I'm just doing as much research on things to know beforehand and I've seen the reference of "royal up" a couple times. Can someone tell me where/how i sign up for this?

Thanks. Have you done this yourself? How do you get the discount when you don't actually "check in" or stay at the hotel? I assume check in is around 2:00or so but I'd want to go to Atlantis in the morning.