 Posts

76

Joined

Last visited
Recent Profile Visitors
The recent visitors block is disabled and is not being shown to other users.
Jen W's Achievements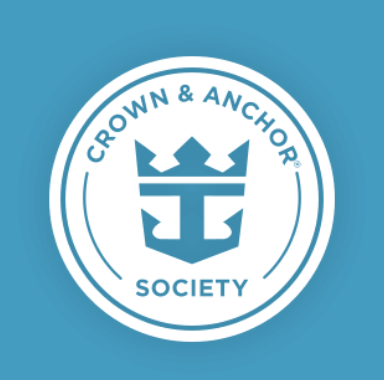 Diamond (5/7)
39
Reputation
I've read that you can request to have an exception for only 1 person to have the deluxe drink package. Would someone who's recently beat cancer but can drink maybe 1 drink per day qualify? And who would we need to email for the exception? Thanks!

I got one of these tests from another passenger after one of my switch health tests failed me, was so excited not to have to scramble to find a testing location, only to find out you cannot download their App to a Canadian SIM card. By then I was already at my hotel, so off we went to Lab doc and spent $70US

I was on Odyssey of the Sea last week, got my email acceptance 3 weeks prior to sail.

Odyssey of the seas - March 12-20 - 4000+ - Was packed solid

I was on this cruise and there were not many in a tux, but most were dressed in a button down and fancy dresses

Glad it went well. We started our vacation on a 7 hour flight delay, and ended with a 7 hour Covid test. Lol, glad we stayed an extra night in Fort Lauderdale to relax from all the madness

For those travelling home to Canada using switch health.. My experience was absolutely horrible! 7 hours later I was finally able to get a test complete, at 3am!!! ONE test! Maybe it was March Break, but they had min people working and it took 2.5 hours to connect with a Nurse only for them to Hang up and I had to start all over again. 2 Nurses were choppy and both disconnected me! The QR code would not work and I lost one test as I could not get past the "invalid test", then was able to connect in the app on the one that said "agent disconnected" only to be told the QR code I had was wrong and I needed to re-enter the Queue. My mother in law was in tears!!!! The last Nurse was kind enough to delete the QR, and pull me from the queue after 7 hours of frustration. Cudos to Sarah, but Switch Health will be hearing from me after I had to spend $60 on a new test at Lab Doctor as there were no appointments avail anywhere else. My advice, log in early when everyone is enjoying to pool! I learnt the hard way!

Our excursion got cancelled due to delays, but we will be arriving at port by 3:30pm - 11pm. Any suggestions on what to do off ship?

Boarded today with the Costco Covid test and no questions asked.

I got it as well even tho my kids vaccine very is already uploaded

Got excited until you scroll down and it mentions you cannot debark at the following ports with a recovery certificate. Guess I will still fork out the $.

Unless you got the email, it's still 'pending'. If you decide to change your room from ocean to balcony, they will cancel all you bids and assign new classes you can bid on - JS, 1 bedroom, etc.

Well that is BS, and I hope you win! Do they still pay for the on land accommodations and Medical if you contact Covid on the ship?

Did you have Voom Surf or Surf + Stream? I'm hoping to save a few bucks and just get the Surf, but scared to risk getting disconnected.