Posts

49

Joined

Last visited
Recent Profile Visitors
The recent visitors block is disabled and is not being shown to other users.
nmdaisy's Achievements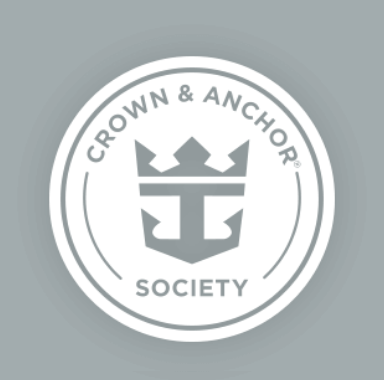 Platinum (3/7)
39
Reputation
My husband and I are on this cruise and in a Royal Loft for the first time. Our adult daughters are going too and sharing a Boardwalk Balcony. This is our first time on Allure of The Seas. Any tips from anyone that has been on the ship on in a Royal Loft?

My cruise must be the only RCL cruise that has sold out all the suites. I'm so unlucky

Wow that's awesome. Have fun

I'm super sad that all suites are sold out on my May 2 cruise. I was really hoping to get a Royal Up. If we aren't getting a loft I'm at least grateful that I have a JS. Blessed just to be going

I sure hope I get something but after reading all the posts and seeing that all the suites are sold out on my May 2nd sailing, I am ok with the JS that I have. I don't think I will hear either way until the day of the cruise. I have 4 or 5 bids in and they are all really good bids, but again I am will have a good time no matter what happens.

Hi Carolyn, I am wondering the same thing about the UK. My cruise in May lands in Southampton and we are going to stay in London a few days. We will need to test before we fly back to The States. I was wondering if there is a place in London to test. I do have the Abbott tests everyone is talking about so I will probably use those but I wanted to have a back up and test at a site. Any suggestions?

I am on Anthem of The Seas on the May 2nd TA cruise. On Harmony and Oasis, Izumi is a hibachi style restaurant. It doesn't look like it is the same on Anthem. Has anyone been on Anthem and can confirm if they have hibachi?

ok, so last week I got tired of waiting for a Royal Up and I upgraded to a Junior Suite from a Balcony. It cost me and additional $1200. Today I see that the cost of all the rooms went down so I called to get repriced. I can not believe it an you probably won't either but they repriced me at a $750.00 discount. Yes, that is correct...$750.00. I was amazed since that was not the discount that I was seeing on my ghost booking. When they sent me the updated paid invoice, it showed a the full $750.00 difference. I noticed that I got a credit for $430.00 and it was a Senior Discount. My mom who is a serious cruiser told me that it is because my husband is now 55yrs old. When I first booked the cruise he was on 54yrs old. I hadn't even thought about a Senior Discount. I was super excited:). We also got a discount for the state we live in as well as the sale of the day. It sure pays to check your room daily. Just because the same promotion is on, please remember that they change the price of cabins/categories daily. Sometimes several times a day. With all my repricing since I first booked on April 2nd 2021 I am $150 cheaper that the amount I originally booked for a Obstructed Balcony and remember, I am not in a JS. I am so happy I just cant stop smiling:). Oh yeah...I also still have offers in for Royal Up. I don't think I am going to get one, but that is ok with me. I have gotten so much already, I can not complain.

All the same suites are available but I think the minimum bid is lower. I am guessing since I have paid more to my cruise, the bid is not lower. That's just my guess. I am new to the Royal Up game so I am learning alot from this Blog. Everyone is so helpful. Now I just really hope I get a bid approved:). My cruise is 11 days but my whole trip is 17 days so I want to get the most out of it for the few coins I have saved up.

Royal up just cancelled all my bids?? The other day, I caught a sale and upgraded myself from a balcony to a junior suite and today I get and email saying all my bids have been cancelled because my reservation has changed. It did give the option to rebid. I am so confused?? I am on The Anthem of The Seas TA May 2nd 2022. Has anyone else had this happen to you?

you don't need to cancel, just call them and have them reprice you. They will let you know if it is a better deal that what you already have. If it is, they will issue you a credit.

Hi, My husband and I are on this cruise too. I am not sure about formal night, but I am wondering about COVID testing before the cruise and in the UK. Any suggestions on where to test?

Does anyone know if Royal Up will contact you and negotiate your offer?

That's funny because I bid the exact same amount for the star loft on my upcoming May 2022 cruise. My thought is, if I get it, I am actually saving money. I have another cruise booked for Oct 2023 on the Allure with The Crown Loft. That booking is about $5K and the cruise is only 6 days. On this cruise which is 11 days Transatlantic, we are in a balcony and I have paid $1,850 for this cruise. If I win the bid of $3k, that is a total of $4,850 for an 11 day cruise in the Crown Loft:). Since our 2023 cruise is JUST to be able to get in the Crown Loft at an affordable price, I would be able to cancel that cruise (saving me $5K) or book a better one to Alaska or on the Wonder of The Seas. For me bidding the high amount is worth it. I have a few bids in and would be happy to get any one of them excepted but I am really hoping that I get the crown loft or the owners suite. Wish Me Luck and Good Luck to you too:)

Sounds good. I have 4 bids in on different room types. I hope I get one:).