 Posts

41

Joined

Last visited
Recent Profile Visitors
The recent visitors block is disabled and is not being shown to other users.
zjennk's Achievements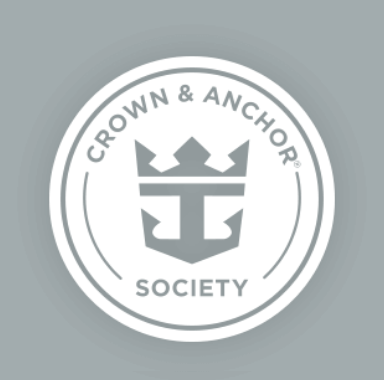 Platinum (3/7)
6
Reputation
We are going on the Ovation of the Seas in July and our first stop is Sitka. We were planning on not going an excursion and going on our own. I see that there are shuttles from the cruise dock that take you to downtown, can you walk on your own? How far is it from the cruise dock to downtown? Where does the Ovation dock in Sitka? We wanted to walk to the Sitka National Historical Park and maybe some other walking/mild hiking trails. For those of you that have done this, what are the best hikes to go in in Sitka?

I am going to get her passport book now. Thanks for your advice.

We are going on the Ovation to Alaska end of July. On our past cruises, my husband is the only one with a Passport. Myself and kids just used our birth certificates. We are stopping at Victoria and now need a passport. We are starting the process for passports for myself, DD 23, and DS 21. My youngest DD turns 16 mid May. I don't know if I should get her a passport with the others or wait until she turns 16? If I wait then it will be good for 10 years but I am nervous we will not get it in time. Thanks

I just recently did this for our cruise in July. My son got the DDP but my daughter can not drink due to a liver issue. They gave her the refreshment package and he has the DDP.

Do you need to purchase the Voom package for the Royal Caribbean app? We only purchased one device for my husband because I like to "unplug" while on the vacation. I have a smart phone. Can I still use the app? Sorry if its a dumb question. I am not very tech savvy.

Thanks for the link! It was the right tour and looks awesome! We are sailing on the Ovation in July and its my first trip to Alaska also. We were supposed to go to June 2020 but it was canceled due to Covid.

I thought I read somewhere on this forum that you could change from a refundable deposit to a no refundable to save money closer to your sailing date. When are booked on the ovation in July( a jr suite and a balcony)and our final payment is due next month. How close to the final payment should I do it and is it worth it?

We are going on the Ovation in July. What is a really good Glacier and Whale watching excursion? We are booked for the Alaska's whales, glaciers and rainforest trails excursion. I looked at it on YouTube but I can't tell if you get time walking on the trails at the Mendenhall Glacier or it you just look at it for a distance. Has anyone done the excursion? My husband wants to see the Nugget Falls near the Glacier and ours daughters want to whale watch. TIA

We are cruising to Alaska in August. We have always driven to the cruise ports and this is our first time flying. The ship gets back to Seattle at 6:00am on 8/5/22. Most of the return flights back to PA leave Seattle in the morning. There are a few that leave around 10:00pm but that is too late. Royal(air2sea) is telling me that I have to schedule a flight that leaves after 11:30am to ensure that I get to the airport in time because it takes 3 hours to dock and get everyone off the ship. I would like to take a return flight that leaves the airport at 10:30am and that would get us home to PA by midnight. My husband doesn't want to take the chance and miss our flight. Also, the other family we are going with and taking the same flights with is staying in Star Class, can their Genie get us off the ship sooner? thanks

We are scheduled for the Vision in March to the Southern Caribbean and have a booked a nice corner aft jr suite with the larger balcony. I wouldn't mind quarantining in that cabin but I think you are moved to "covid deck" right? I am very clausterphobic and can not be in an interior room. Then my husband would get to stay in the jr suite? I know March is still a ways away and they canceled cruises until the beginning of March for the Vision of the Seas.

Well I did call Royal Caribbean and according to the customer service representative, the cruise is still happening. They are hoping that by October Canada will allow cruising.

I never received an email about canceling. I just received an email in Feb stating that they were looking at different options. I will have to call.

We have a Canada & New England cruise scheduled 10/6-10/16/21 and final payment is due this week. Has anyone heard anything about the fall cruises and being able to go to Canada? My husband thinks that they may shorten the cruise or go to different ports. We booked a great aft Jr Suite and I so want to go on the cruise!