 Posts

50

Joined

Last visited
Recent Profile Visitors
The recent visitors block is disabled and is not being shown to other users.
zjennk's Achievements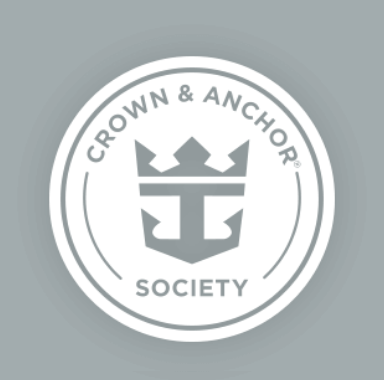 Platinum (3/7)
7
Reputation
I am trying to decide if the soda package or refreshment package is better for my DD. I don't think the Liberty of the seas has freestyle machines. I know you can get a soda at any bar. What other sodas are available besides Coke, Diet Coke and Sprite? My DD is looking for Mt Dew. Does it have smoothies? I think there is a Johnny Rockets for milkshakes also that is included in the refreshment package.

We will be on the Liberty in a Grand Suite and one of the stops is Labadee. My understanding is that Barefoot Beach is for suite guests and others that rent a cabana. DH and I are traveling with our 2 adult children and their significant others but they are each in a balcony cabin. Would they be able to go to Barefoot beach with us or do I have to rent a cabana in order to keep us all together? We were told to talk to our Conceirge about renting a cabana but in our cruise planner, they are almost sold out and the cruise isn't for another year.

We are going on a New England/Canada cruise in October on the Vision of the seas. They dropped Bar Harbor due to capacity limitations and added an overnight at St John, New Brunswick. What is there to do there besides the Bay of Fundy? I was really looking forward to Acadia National Park!

The grande suites are on deck 10. Does it matter which suite we pick? Are any better than others due to their location on the deck?

We are going on a New England/Canada cruise on the Vision in October. Has anyone done Acadia on their own? We like to hike and would like to spend about 5 hours there. Can you walk from the cruise port to Acadia?

Looking at a Grand Suite on deck 10 on the Liberty in 2024. Is there a better cabin location? Looking at 1548 because it looked bigger after watching the you tube video. Any suggestions?

Thanks for the replies!! Bobroo- I was thinking the same thing!!

We currently booked in an aft corner Jr Suite 8088 for a Canada/New England Cruise in October. My husband wants a Grand Suite because of the Concierge but I am having a hard time giving up the larger wrap around balcony. It also costs more and I am nervous because it is under the Windjammer. Has anyone stated in a Grand Suite on the vision and heard a lot of noise?

We are going on the Ovation at the end of July. I was reading that Ulu knives are very popular souvnier to bring back home but we have to fly from Seattle to PA. Should I have it shipped home or can it go in our checked luggage? What else are good souvniers from Alaska?

We are going on the Ovation of the Seas in July and our first stop is Sitka. We were planning on not going an excursion and going on our own. I see that there are shuttles from the cruise dock that take you to downtown, can you walk on your own? How far is it from the cruise dock to downtown? Where does the Ovation dock in Sitka? We wanted to walk to the Sitka National Historical Park and maybe some other walking/mild hiking trails. For those of you that have done this, what are the best hikes to go in in Sitka?

I am going to get her passport book now. Thanks for your advice.

We are going on the Ovation to Alaska end of July. On our past cruises, my husband is the only one with a Passport. Myself and kids just used our birth certificates. We are stopping at Victoria and now need a passport. We are starting the process for passports for myself, DD 23, and DS 21. My youngest DD turns 16 mid May. I don't know if I should get her a passport with the others or wait until she turns 16? If I wait then it will be good for 10 years but I am nervous we will not get it in time. Thanks

I just recently did this for our cruise in July. My son got the DDP but my daughter can not drink due to a liver issue. They gave her the refreshment package and he has the DDP.

Do you need to purchase the Voom package for the Royal Caribbean app? We only purchased one device for my husband because I like to "unplug" while on the vacation. I have a smart phone. Can I still use the app? Sorry if its a dumb question. I am not very tech savvy.