Posts

96

Joined

Last visited
BarbieBell's Achievements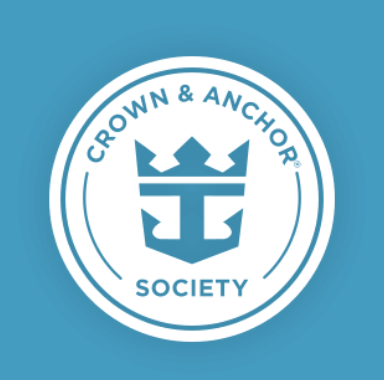 Diamond (5/7)
109
Reputation
I'm a big supporter of MEI and without Michelle Cunningham these past couple of years I can't even imagine the mess I would be trying to sort out. With cancellations, FCC's, Lift & Shifts, ship changes - it was a tangled web. She was always there helping me work through it so believe me a great TA is a blessing.

We have stayed at the Sheraton Amsterdam Airport Schiphol in a king, club level room and it was wonderful. Luxurious room, very quiet and the club provides great complimentary snacks, drinks and hot meals. The hotel is actually attached to the airport and it's an easy walk thru the mall like indoor walkway to the various airlines check in and baggage drop. I booked through Booking.com and the cost was $338.00 per night. We left the ship and went straight to the hotel and with its location we didn't need a taxi to airport for our flight the next day.

Please let the TA Oct 30 from Barcelona happen! We were also on the Allure that was supposed to leave Barcelona on that date heading to Galveston. When they moved us to the Wonder we were sooooo excited, so we are crossing our fingers that our good fortune comes to fruition.

Any updates on the 2022 Presidents cruise? I reached out to my TA, MEI, but haven't heard back.

Doeweb, We are on the Harmony Oct 24 so hoping for better weather than you described. How has the temperature been in the Med ports?

I agree that Royal could have done better on scheduling the Harmony back into the US, however they seem to be trying to compensate us fairly well. I agree that extra points we loose could have been included and made folks happier, and at no expense on their side.

DanielB - Thanks so very much for this excellent information.

We are on the Harmony out of Barcelona Oct 24 and will be leaving Texas on Oct 20 for a few days in Barcelona before the cruise. How can I get our tests done under these circumstances?

Has there been any recent news about this sailing? In Matt's Newsletter it was mentioned that any ship returning from other countries back to the US has to quarantine 14 days. The concern here is after the last Med cruise out of Barcelona the TA from Barcelona to Port Canaveral is exactly 14 days. If she sails without passengers she would be ready to resume sailings upon arrival back in the US. I certainly hope that's not the plan as we are booked on the Med cruise and the Transatlantic. Just a bit nervous and not wanting to get too excited yet as we all know about "cruise disappointment"??

Jmccaffrey reacted to a post in a topic: Anyone else receive a survey from Royal on their upcoming cruise?

Morten Anderson, which Norwegian ship are you considering out of Barcelona? We are booked on the Harmony in Oct but as Royal keeps putting more and more restrictions on their ships, we might want to switch to Norwegian to a 100% vaccinated ship Originally Royal stated the cruises on the Harmony would be for vaccinated passengers only! Then they threw out the exception for kids, now masks required??? Really isn't fair to guests that booked feeling secure due to the protocols at the time of their booking. Royal must stop trying to please everyone and trying to cover every possible scenario

BarbieBell reacted to a post in a topic: Surprise! Carnival started testing AND masks. Are masks next for Royal?

There are no "dumb" questions here and I think you will find these folks both helpful and gracious. You should make it a priority to book your specialty dinning as soon as possible once onboard. Basically as you choose your desired dining place and time there will be options on availability and time slots. You will find they will be very accommodating and work with you but I'm not aware if any guaranteed reservations. You will have a complimentary dining reservation for your first night onboard which you can change if it's not to your liking. I think it will be easier than you think, so enjoy your first cruise, the Harmony is an amazing ship, and WELCOME to our message boards. ?

We have stayed at the Holiday Inn Port of Miami on 340 Biscayne Blvd. it's usually fairly reasonable and it's a 5 min drive to the ships. It's across the street from Bayside Market which has numerous Restaurants and shops right on the bay. It's a nice option pre or post cruise and also has Bay Tours on several boats there.