 CruisingfromClayton
Members
Posts

36

Joined

Last visited
Recent Profile Visitors
The recent visitors block is disabled and is not being shown to other users.
CruisingfromClayton's Achievements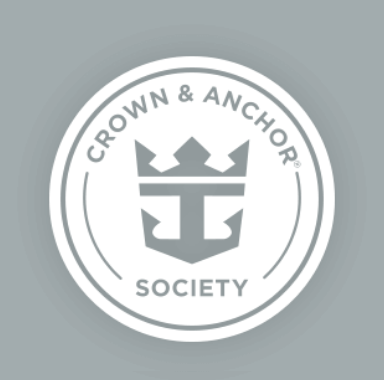 Platinum (3/7)
14
Reputation
CruisingfromClayton reacted to a post in a topic: Shows cancelled on Oasis for balance of the cruise 12.28.21

Thanks SpeedNoodles! They noted an additional fee for Izumi and as Chops was far more expensive, I assumed it wasn't.

Happy holidays! ISO information on the unlimited dining program - specifically for Allure. Is Chops included? Is Johnny Rockets? Trying to determine if it'll be used enough to justify the expense. Thanks guys!

Oh no!!! I saw a few posts on FB where a few CVS appointments were cancelled last minute. We decided to do the at home, just in case. I know some of the urgent care locations have them, but hopefully you won't need that! Everything seems to have shrunk after lockdown around here . With the whole SW issue last weekend, we changed our flights and will be coming in Saturday, staying at the Marriott at the airport. Doesn't look like we are being graced by the RoyalUp fairy but are geeked for our CS. T minus 3 days guys: whoop WHOOP!!!

Thank you so much DanielB! I had assumed as much - hope you got the cabin you wanted! See you on board soon!

CruisingfromClayton reacted to a post in a topic: Do different color sea pass cards have any meaning?

CruisingfromClayton reacted to a post in a topic: Do different color sea pass cards have any meaning?

Hey guys! I know there are multiple threads out there on Royal Up. This question specifically goes out to anyone who has sailed (or will be sailing) on Oasis of the Seas, primarily to appease my two cabin-mates, who were "JUST SURE" we were going to win . We sail this Sunday and haven't heard a word, plus all 3 offers are still pending and can be modified. That coupled with the cabin categories I bid on having all disappeared from inventory, I'm assuming we didn't win. Two questions to the group - has anyone both bid on and won an upgrade on the 10/17 sailing? Or if you've sailed on Oasis since lockdown, how far in advance did you hear ahead of departure? I understand that it's a crap shoot to win an upgrade but would prefer to set expectations accordingly for my daughters so appreciate your experience.

Question - if it is raining/thunderstorms in CocoCay, is the Thrill Waterpark closed? I saw the weather provision under the hot air balloon attraction but nothing under the waterpark. Asking as the language for cancellation under T&Cs notes that you can cancel CocoCay excursions up to 48 hours ahead of arrival at the port and know that my daughters would see little value in going on waterslides in the rain...

I understand that suite guests are able to board an hour earlier than your reserved time. Our sailing for Oasis was pushed to a 7pm departure. Is it safe to assume that they won't board anyone until 12pm? We successfully moved to that time a few weeks ago so I wasn't sure if there would be any value arriving at 11am...

CruisingfromClayton reacted to a post in a topic: Just got Suite Upgraded to CL!!! First time ever winning a Bid!! Symphony 10/16

Do cruise documents need to be printed out or is the app sufficient?

Ashley, do you happen to know if there's a cap (either daily or for the duration of the cruise) for the advances?

Hey BrianB! Thank you for the info - and yes, I received that email. Strange as this week they departed at 5pm but ours is pushed to 6? I believe you and I are the only ones from the Roll Call - very excited to jut be on board! See you next week! ~Kimber

What ship are you sailing on Big Red? Good luck on your Royal Up!!!!

Going back many years, movies that played in the onboard theater cycled constantly on your in-cabin tv. My daughters are excited about a few that are likely to be played on our cruise next week on Oasis (THANK YOU JohnK6404 for your blog!!!) and we hope to watch a few of them on day 3 in our CS, as we do not intend on leaving the boat at Pt Canaveral. Is that a valid plan or should we arrange our schedules to be in the theater for those movies we've just GOT TO see? (<- insert teenaged emphasis here with the "GOT TO" ). Second, we have dinner scheduled for day 1 at Chops. With Sail Away being pushed to 6pm, is a 6:45pm reservation time safe for being on deck to enjoy the Statue of Liberty and trip under the Verrazano bridge? Also, does Chops really take 2 full hours? Thank you in advance for your help and I'm sure more questions will follow!

Over the years, those machines became a regular "check point" for my husband and I to see if gravity helped drop a few coins when we played. Sometimes it represented the biggest win of our night in the casino!

Hello everyone! Where exactly on a reservation do we upload our vaccination cards? I thought it was on our Sail Pass but for some reason, I cannot seem to find where to upload the pics anywhere on the site. Thanks in advance!