 CruisingfromClayton
Members
Posts

49

Joined

Last visited
Recent Profile Visitors
The recent visitors block is disabled and is not being shown to other users.
CruisingfromClayton's Achievements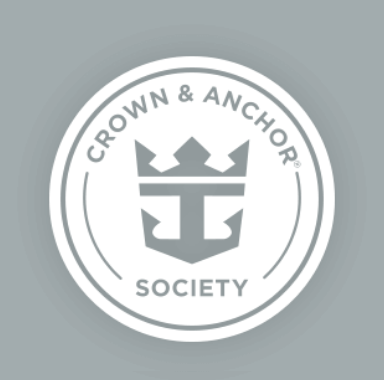 Platinum (3/7)
24
Reputation
CruisingfromClayton reacted to a post in a topic: Allure of the Seas: May 14-22, Solo, Boardwalk Balcony

CruisingfromClayton reacted to a post in a topic: Allure of the Seas: May 14-22, Solo, Boardwalk Balcony

CruisingfromClayton reacted to a post in a topic: Allure of the Seas: May 14-22, Solo, Boardwalk Balcony

In October on Oasis, we had paper copies but yes - that definitely could have changed. Whatever you could share would be greatly appreciated!

Hey guys! I believe you all are the first group to sail on the 8 night Southern Caribbean on Allure! Would anyone be willing to share the Cruise Compass? We'll be traveling on Allure on the Aug 6th sailing with an elderly parent so any preplanning we can do would be amazing. Thanks either way! ~CruisingfromClayton

The Aqua Theater Suite is our dream cabin! Did the Crown Loft on Oasis in October. Truly enjoyed the experience!

CruisingfromClayton reacted to a post in a topic: Mad at Royal Caribbean-- charged without consent and overcharged.

Be super careful - CVS has been known for last minute cancellations of testing. It was a huge issue back in October - so much so that we went ahead and did the proctored/home testing. It was super easy - all three of us sat at our dinner table and performed the tests one-by-one. Good luck and hopefully it won't be an issue for much longer!

Thanks CrznTxn - we sail in August and are basically in the infancy stage of planning but were starting with our 'staples', and this is one. Appreciate the response!

Hopefully it'll come back: seems like a silly profit-maker to abandon. I appreciate the feedback guys!

I'm just chock full of questions this week so thank you in advance for your patience here! On our last cruise (and the ones before it), RCCL had the option to buy $25 in casino cash - came with gaming lessons. When we cashed ours in, we were provided with "Complimentary Drink Vouchers" to be used in the casino bar. They also had a pre-pay for arcade games. Both are missing - is anyone aware if they've discontinued that option? My daughters enjoyed time in the arcade and I like the ability to set aside a hundred or so for the casino. Thank you!

On the Oasis class, we missed the parade, the character breakfast, and although I can't name many of them, the Compass spanning multiple pages, full of way-too-many choices of things to do. I bring up the last as it was a serious issue on our cruise on Oasis this past October: because there were limited activities, even the remote activities were full. For example, my daughters and I decided to show up 30 minutes early for the daily trivia so that we could grab a drink and our 'choice' of seats. We were stopped at the entrance as no seats were available... FOR TRIVIA. Same went for evening karaoke sessions. Unless you committed to arriving an hour early, most events were impossible to attend. They made an amazing effort to return us to sea but unless you wanted to attend the art auction for a fifth time, there weren't the wide selection of activities we are accustomed to.

Don't forget about having to bathe his kids... that's a constant on his suite reviews!

So if I booked it more than 30 days ago, I'm on my own? This is bad news

I am trying to manage 4 reservations simultaneously and am finding it to be a bit overwhelming. I've read a number of posts on this site from individuals who are either thrilled or have regrets from booking under an agent. Would you please share the benefits of having a travel agent manage your reservation? Can I still try for Royal Up? Am I effectively severing my ability to communicate with RCCL altogether? Appreciate the experiences!

Hey guys! We will be sailing on Allure August 6th for the 8 night Southern Caribbean out of Ft Lauderdale. We booked 3 cabins on deck 6 mid-ship ahead of my sister deciding to go. As she was concerned being close to the elevators mid-ship, she is looking into cabin 6326, two from the stern, close to the aqua theater, kitty-corner to Sabor. It looks like she would be able to access her cabin from the aqua theater deck. Does anyone know if there is outside access or would she need to walk the hallway closer to the inside elevators to access her cabin? Also, I know that I've read to avoid the cabins behind Johnny Rockets at all costs due to noise: does anyone know if she'll have issues with noise in this cabin? Thank you for your insight!

Thanks SpeedNoodles! They noted an additional fee for Izumi and as Chops was far more expensive, I assumed it wasn't.

Happy holidays! ISO information on the unlimited dining program - specifically for Allure. Is Chops included? Is Johnny Rockets? Trying to determine if it'll be used enough to justify the expense. Thanks guys!