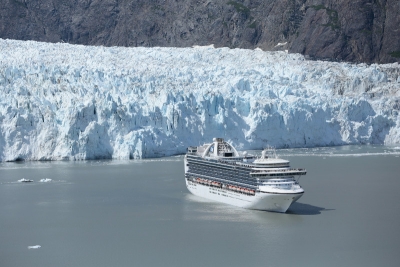 Posts

294

Joined

Last visited
Everything posted by Bob_KY
A little bit different approach. Room attendant at the beginning and if exceptional - an additional tip at the end. Just like the suite lounge, I do a good tip on the first visit and service quality and speed increase on subsequent visits. Concierge at the end with the amount being based on the number of times we use them, effort required, and quality.

For my first Celebrity Cruise,

[email protected]

booked me on the Equinox in a Sky Suite. Totally happy. Great deal. Then I received the Move Up email. I let it sit in my inbox for a while.. The next week, flash backs of Royal Up victories. At a weak moment, I succumbed and bid on a Celebrity Suite. Wondering about any experiences with Move Up.

Ref. Negative comments. Alaska's beauty is breathtaking. Born there and was stationed there while in the Army. And did the cruise with land tour in 2014. That was our best cruise, ever. I am excited for you.

Print maps of ports, pack, repack, get deet for mosquitoes, review spreadsheet (this could be me only), find port restaurants, review ship deck plans for at least 15 times, no matter how tempted- do not buy uli knives, review glacier ice colors to know what it means, study lyrics of wash your hands, discipline yourself to sit by windows along the inner passage (whales), learn Alaska jokes like: while hiking put a small bell on your backpack to alert bears. Also study up on bear scat. Easy to ID. It is the one with a small bell in it.....

Agree with melmar02. It becomes easy after check in at the hotel lobby. Our main tour guide was the one that checked us in. Our luggage handling was a breeze throughout the cruisetour and getting it to the ship at Seward. You will love it. Our best cruise...

We did a 5day cruisetour southbound on the Radiance (2014). We flew into Anchorage the day before and booked our own hotel. We explored the city. Two recommendations to eat. Dinner - Jen's Restaurant. Breakfast - Snow City Cafe.

As mentioned above, our mid-July Celebrity cruise had a 90 day final payment due date. I paid it on 24 Feb, and my paid-in-full booking still had the 90 day suspense.

I've done Chill Island Cabana and over-the water Cabana. Loved the chill island Cabana; quiet area and serve as a base for our party to meet, eat and drink. Very affordable with another couple. The over-the-water Cabana was phenomenal especially for our anniversary celebration. In both cases, prices dropped significantly. [$499 (5 Jan 2020) and $699 (31 Oct 2021)] Just keep looking at the price.

Win the audition by playing to the audience. You have less than a minute. Be creative. Being "funny" won the auditions we were in.

We did a 5day Freedom OTS cruise to get our "cruise legs" back. Donning the Mask on the ship was very tolerable. A great vacation (thanks

[email protected]

)! What kicked us was the long periods of wearing the mask at the airports and flights.

We did the Radiance and rate this cruise as our #1, primarily because it was Alaska. Recommend a hard look at the itineraries versus the ship. What kicked it up a notch was the land tour.

Lanyard with several pockets for us; additional tip $ and maybe $ for a "quick" stop at the casino.

Like others, I go from Credit Card, to Royal website, to "...booked/cruise-room-upgrade" link at least twice a day. Attempting to go from a JS to OS. Currently, my bid is not editable. Frozen.. I emailed (no response) and called. The answer was; bid is still valid, but wait. Hmmm... I thought any bid could be modified until 3 hrs before scheduled boarding. I do "find a cruise" and know OS are available. We have 7 more days to go. I guess I will let my bid play out.

My 18 Days til cruise benchmarks .. 1 - Cruise with glee upon hearing Wash your hands it's the right thing to do... 2- Black Friday sale on deluxe drink package 3- Royal Up goes from pending to accepted 4- Broadway Show is one you haven't seen before 5- Winning at Love and Marriage with the prize being a key chain

Web site (chrome) and app (android phone) are working for me.

Wonder how this impacts "Royal Up" timing? Xxxxxxx 9/17/2021 Update. I did my final payment in August for my 31 October cruise. I recieved my "Royal Up" email today.

Going on our first Celebrity Cruise, Equinox. For royal cruises, we typically get a dining package. We are thinking the Luminae is better than CK. No need for a speciality dining... ????? Thoughts... Recommendations... we are foodies.

Military uses, day month year also. And 24hr clock.

We use something like this. On the ship, holds sea pass & tip money and on excursions holds cash & credit card.