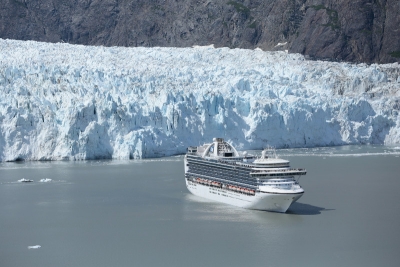 Content Count

219

Joined

Last visited
Everything posted by Bob_KY
Cococay... A year ago, I started watching cabana prices for my cruise that departs tomorrow. I jumped and did the Chill Island Cabana at $499. Now it is outrageous at $1000. For my 2021 February cruise, I committed early for the beach club at $79pp. If WAAAYTOOO has an experience that is less than awesome, it is an easy cancelation.

Ref. Miami Restaurants. We loved Farfalle Italian Restaurant. The Lobster Ravioli and Tiramisu were awesome.

Must avoid the temptation to write the day of the week on the elevator floor when it opens.... or relapse will happen.

The cure.. eat every 3 hours, fruity drink by the bath tub, apply hand sanitizer as you enter every room, and finally... go to the nearest high rise building and just stare at an elevator....

Don't know about Indy, but we booked it on the Harmony through the cruise planner.

You gave us hope! We didn't want to cancel our booking in this suite. Much appreciated!

Raye.. Would you book this suite again? Was there noise from the CK? ENJOYING YOUR POSTS! Bob

Southbound Radiance of the Seas. We did the land tour prior to the cruise to maximize the Alaskan experience. A wonderful vacation, ranking first of all of our vacations. We have been on the Radiance twice (Alaska and Hawaii repositioning). Both times, our focus was the itinerary. No hesitation taking her again.

Okay.. 51 more times shaving my head. ....oh, that is the same as the number of days before set sail.

For what is is worth, on the Harmony on 5 January and all entertainment was available about 10 days ago. May have been sooner.

72 days to go on Oasis and it just opened up.

Will the Cococay Beach Club be open for your cruise?

I appreciate Michelle even more after reading this. 👍

One more thing. Like PatsfanBrian. Have A "system." We have magnet hooks by the door. When we enter our stateroom, we hang it. As we leave, we pick it up.

Vote 4 lanyard. I have one that I can carry tip $ too. I have to wear a lanyard at work. Funny, all look goofy without one. 😁 plus, I don't care; cruise, sun, fruity drinks, food, --- do what is comfortable.

Now .... cruise early check in means fruity drinks by the pool sooner.. 👍

Maybe off the wall, but do genies rotate ships?

Agree. All planning done and waiting for the on-board entertainment to open for reservations ... after I have Grease, Headliners, ice show, and comedy shows reserved, then my attitude changes.

Alaska. Agree, so many breathtaking sights of mother nature. Similar experience (probably more common) was a whale breaching while we were on the Radiance.

Over a decade ago my wife and I decided to cruise. Liberty of the Seas best fit our schedule. We were entirely ignorant. We picked one excursion. Jamaica excursion: Blue Mtn Coffee-Dunn River Falls-Snorkling with all the rum "kool-aid" U could drink. We decided that we would not snorkle and enjoy the boat. Again, first cruise... we did not remember the excursion details, and dressed for hiking along the "banks of Dunn River." Well.. My wife was dressed very fashionably with pants and shirt. Loved the Blue Mtn Coffee. Then, we were organized into groups to go hand in hand, not on the banks but IN THE RIVER. My wife was a trooper and stuck with it - still not realizing the depth (she is less 5 feet tall) by the time we got to the top she was soaked. We end up buying at the top of the falls, from the vendors, short gym shorts and a tee shirt. She changed in the restroom and walked out. The shorts were lime green with florescent yellow piping with JAMAICA (the bright yellow) across the back of the shorts. We laughed so hard and bought the video. As most were snorkling, we drank koolaid. Yes, my wife lead the Conga line dance before we ended the excursion. I still have photo at the start as a screen saver. What is your first cruise memory?

Sailing on the 4th too. Have a great cruise. We are on the Harmony and are excited about the ship and itinerary. Oops. We sail on the 5th.

Great advice from all. I would take advantage of getting familiar with the ship's routine. Review previous Cruise Compasses at this site. Royal Caribbean Cruise Compass | Royal Caribbean Blog https://www.royalcaribbeanblog.com/cruise-compass?ship=281

We were on the Allure in February, Sky Class. We did not experience anything like that. Hopefully everything else improves.