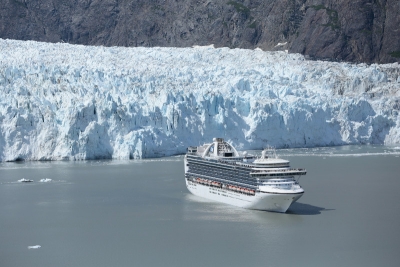 Content Count

240

Joined

Last visited
Everything posted by Bob_KY
Canceled my February 2021 Oasis cruise and all refunds were settle within 30 calendar days. Hate to say it, no worries. Now, I am waiting for the 2022 Alaska itineraries to be released.

Canceled my Oasis February 2021 cruise. Decided to book a Celebrity Alaska 2022 when they release the schedule. This will be our first Celebrity Cruise.

Kids free. @twangster posts were awesome, convincing us to try Celebrity. That opened us to a Eclipse or Millennium choice. Because I was stationed at Fort Richardson (now JBER) for 2 years, the land tour was less important. Maybe shifting those funds to a suite. Just have to decide which ship again.

Thinking about cruising Alaska again. Locked in to do the land tour (Anchorage start and ending at Seward), primarily for Anchorage, Talkeetna and Alyeska.. What is up in the air is the ship. Same itinerary for the Celebrity Millennium and Radiance of the Seas. Which ship would you choose and why? We've never cruised with Celebrity. We have sailed on the Radiance twice (Hawaii repositioning and Alaska). Thanks in advance.

To be honest, it took a couple of years as an empty nester to even start cruising (college bills). It was a big deal to get a balcony on the Liberty of the Seas. We loved the ship and the experience. Total rookies. Dunn River Falls anyone?

For each RC area of operations, which port is the most popular? Which RC ship operates at full passenger capacity more often? How long does it take to debut a new Broadway production? For the March Madness timeframe, which ship is the best to view the NCAA tournament from?

Agree with both. I also did the chill cabana for a February 2021 cruise. We enjoy it so much (empty nesters) that we would hate to wait and miss out on the high demand item if the cruise doesn't get canceled.

Warning. Warning. If OCD, waiting to print luggage tags and finish cruise spreadsheet will create stress. Or is it just me? been there.

I was getting caught up in the serious topic of COVID vaccines, reliable sources, CDC, statistics, etc.... Lots of emotions.. Reading the posts, I almost passed this one up from Ms. Thomas, "I don't care what side of the political isle they are on." How appropriate for a Royal Caribbean Blog post...??? Made me smile.

I did a wider search for any ship for August leaving Miami, Everglades, and Canaveral.... Nothing.

Army, now hiring. Get that discount.

Agree. I also look at Perfect Day @ Coco Cay purchases. Cabanas go fast. Aren't Cruise Planner purchases refunded quicker than booking cancelations?

When in doubt; expect Momma Mia..

I like your idea of hand washing station prior to boarding...

WJ = 10 pound cruise curse.

Michelle (MEI) just booked us with a February Oasis Cruise (St Kitts, St Thomas, Coco Cay). My first move was reserving a Chill Island Cabana. Second move, taking advantage of a cruise planner sell, the unlimited dining package. What are your next actions when you first book a cruise?

Okay, bourbon guy here. Woodford or Blantons neat (not very lucky on Royal cruises for this). But, refreshing is 150C's cucumber martini. I order 2 every time.

A. No B. Maybe C. La la land. Can anyone picture social distancing after a show waiting for an elevator, on an elevator, muster drills, soft serve ice cream line (most important)? The piano man may not be allowed on elevators any more.....

Cococay... A year ago, I started watching cabana prices for my cruise that departs tomorrow. I jumped and did the Chill Island Cabana at $499. Now it is outrageous at $1000. For my 2021 February cruise, I committed early for the beach club at $79pp. If WAAAYTOOO has an experience that is less than awesome, it is an easy cancelation.

Ref. Miami Restaurants. We loved Farfalle Italian Restaurant. The Lobster Ravioli and Tiramisu were awesome.

Must avoid the temptation to write the day of the week on the elevator floor when it opens.... or relapse will happen.

The cure.. eat every 3 hours, fruity drink by the bath tub, apply hand sanitizer as you enter every room, and finally... go to the nearest high rise building and just stare at an elevator....