 Posts

48

Joined

Last visited
DisneyWorld30th's Achievements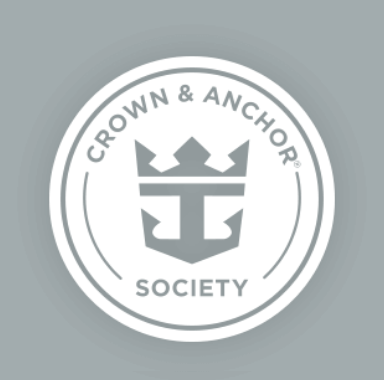 Platinum (3/7)
12
Reputation
Right! I would so pay more to have this. For Interior Rooms. The bed goes against the back wall. If Disney can figure it out (durability wise), I am sure RCCL can. And I have tried them, they use a standard mattress and just as comfortable as a platform bed.

I am seeing more and more Hotels using Murphy Beds as the primary bed in the room. In case you are not familiar with a Murphy Bed, this is a bed attached to the wall that you pull down at night to reveal the bed. Having a Murphy bed gives you more space during the daytime. There are now Murphy Beds that are a couch when not folded. And I have also seen Murphy Beds that are tables during also when not folded. Visuals below... I know that the beds in the rooms can be 2 twins. But I feel more people have them together and the Murphy Bed would be terrific in a smaller room. Maybe have these as "upgraded" rooms. I would pay extra for a room like this. Just a thought. Who can I sell my idea to? LOL. Yes that couch is a bed! And this is a table with a bed.

I have a dilemma to work out. We are supposed to cruise on July 3rd on the Freedom to Bermuda from NJ. My final payment is due tomorrow. If the cruise is happening, I'd love to go. I can pay for it today. But if the cruise gets cancelled, I'd rather not get a Future Cruise Credit and have RCCL hold my money until my next opportunity to cruise which would be Summer 2022. I don't think things will restart by then. Would you cancel or pay for it to get a Future Cruise Credit?

Travel agents were informed today at 9:15AM that there is Breaking News to be announed to agents tomorrow. Here was the message: I can't contain my excitement, I have some late breaking news to share with you all! The anticipation is too much for me to wait another week to share this news so I will be switching up my previously planned Coffee Talk. Join me tomorrow Wednesday, March 17 at 12 p.m. EDT, for an exclusive Coffee Talk with some hot off the press updates. I guarantee this is a session you will not want to miss out on - I'd say this is the news we've all been waiting for!

According to Royal Caribbean's page, the escape room on Oasis will be included. On the other ships there is a $$$ noted. https://www.royalcaribbean.com/cruise-ships/oasis-of-the-seas/things-to-do/escape-room-mission-control-apollo-18

We are spending 7 nights in Disney and then driving to Miami for the cruise. Since we have a 3.5 hour plus drive we want to get to the port as early as we can. And driving to Miami the night before is not an option as we have plans our last night in Disney. So we'll leave around 8AM and hope to be at the port at noon. We have two small kids so we want to get their as quick as we can.

Hi all, I apologize if this has been answered before but I couldn't find a thread on it. We are visiting Orlando this weekend and book on the Navigator next Friday out of Miami. We are renting a car from MCO and returning it to FLL after the trip. We want to get to Miami as quickly as we can. I know the Florida Turnpike is the quickest route. But I am concerned about tolls. I know the tolls are cashless on the Turnpike. I don't want to pay $7 per day for a transponder from my rental car as my entire trip is 10 days with only one having tolls. It seems like I can walk into a Publix, Walgreens or CVS and buy a SunPass. Is that possible to buy a SunPass and link it to the rental car? Any input would be appreciated. @Matt

Hi all, I will be on the Mariner of the Seas this summer and my kids are excited to try the SkyPad. I will be in a Suite with Full Suite/Concierge benefits (Gold Card). Does Suite/Concierge guests get private time at the SkyPad? And the Flowrider/Rock Climbing Wall? The reason I ask is I am trying to figure out if I should sign up for "The Key" to get private access to these things. Thoughts?

@Matt From this page it made it sound like it was only offered on 5+ Night sailings: Suite Lounge/Concierge Club Access (Hors d'oeuvres and Cocktails Each Evening on Itineraries of 5+ Nights) https://www.royalcaribbean.com/faq/questions/what-are-the-benefits-of-the-suites-program

I have noticed more and more ships are removing their nightclubs. Some of the ships had 2 story nightclubs. Anyone know why?

Hi all, I am sailing on Mariner of the Seas this August and booked in a suite that offers full suite amenities. Are complementary cocktails provided in the suites lounge at night?

I am sure this has been answered a thousand times but I have never sailed out of Miami and flew home from Fort Lauderdale. What is the earliest departure time recommended by Royal Caribbean when arriving into the port of Miami and flying home through FLL airport? I will likely either have my own vehicle or use a shuttle service.