 Posts

60

Joined

Last visited
DisneyWorld30th's Achievements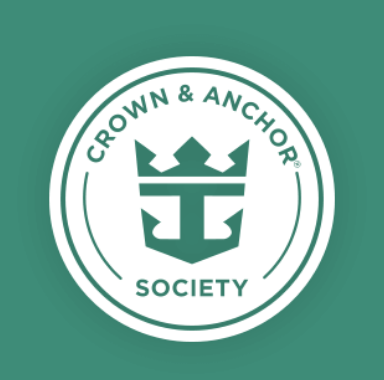 Emerald (4/7)
14
Reputation
How dare they touch our Mike's Pastries cannoli's.

Yes. And the cake place, Amorette's patisserie.

Thank you. Yes in this instance, this would be baked that day and not a packaged product.

Here's a question my family just asked me. We are traveling on the Oasis of the Seas where the first port is a US Port, Port Canaveral. We are driving to Disney Springs for a few hours (Yes I know it's 90 minutes each way). My niece wants to get a cake and cookies from the shops at Disney Springs. Will she be allowed to bring this onboard? I remember being allowed to bring Rum Cakes onboard for past cruises. And I know Fruits and Vegetables are not allowed. Thoughts?

Does anyone know which Voom comes "free" with Sky Class? We just got upgraded and wasn't sure if I should cancel the prepaid internet package, which was Voom & Stream.

I agree. I really like the MDR menu on Day 1 & 2 so we decided against this.

Hi all, Super quick question. I was looking at dining at 150 Central Park on my next cruise. I also enjoy dining at Chops Grille. So I saw this package that includes Chops plus a second dinner. Could I use 150 Central Park as my second option? Please let me know!

Did you feel safe walking to/from the resort?

I think what we are going to do is hire a private transportation to pick us up at the Cruise terminal, bring us wherever we want to go and take us back to the Cruise terminal. Not sure if I'll do two one way or hire someone for a few hours. I saw a special for $250 for up to 5 hours. Maybe hit Disney Springs and the Outlets at Vineland too.

Hi there. We're traveling on the Oasis this summer. We arrive at Port Canveral at 1PM and was thinking of using the RCCL excursion transportation to Disney (Transportation & Ticket Center). Does anyone know how the return to ship works? Is it a designated time? Does it return back hourly? We plan on visiting Disney Springs for lunch and shopping. We just don't want to be stuck waiting around until 7PM for the bus return. anyone have experience in this?

Hi all, I have had the Bank of America Royal Caribbean Card for many years. I have redeemed things in the past like On Board Credit. But I now have enough points for the 3 or 4 night Cruise. Has anyone redeemed for the free cruise? Was it as easy as pick you sailing date, ship, etc? Or is is a complicated process? I would need a room for four so I would assume I would pay the difference. Please let me know if you have redeemed this?

So I was glancing at some of the ship maps and most of the ships (if not all) have dedicated Conference Rooms. I have peeked into these conference rooms when sailing and everytime I have sailed, they are not being used. So why do these exist if they are not used often? Why not create some sort of Flex Space when the rooms aren't needed, something else can be done in these rooms? Just a thought...

Right! I would so pay more to have this. For Interior Rooms. The bed goes against the back wall. If Disney can figure it out (durability wise), I am sure RCCL can. And I have tried them, they use a standard mattress and just as comfortable as a platform bed.

I am seeing more and more Hotels using Murphy Beds as the primary bed in the room. In case you are not familiar with a Murphy Bed, this is a bed attached to the wall that you pull down at night to reveal the bed. Having a Murphy bed gives you more space during the daytime. There are now Murphy Beds that are a couch when not folded. And I have also seen Murphy Beds that are tables during also when not folded. Visuals below... I know that the beds in the rooms can be 2 twins. But I feel more people have them together and the Murphy Bed would be terrific in a smaller room. Maybe have these as "upgraded" rooms. I would pay extra for a room like this. Just a thought. Who can I sell my idea to? LOL. Yes that couch is a bed! And this is a table with a bed.

I have a dilemma to work out. We are supposed to cruise on July 3rd on the Freedom to Bermuda from NJ. My final payment is due tomorrow. If the cruise is happening, I'd love to go. I can pay for it today. But if the cruise gets cancelled, I'd rather not get a Future Cruise Credit and have RCCL hold my money until my next opportunity to cruise which would be Summer 2022. I don't think things will restart by then. Would you cancel or pay for it to get a Future Cruise Credit?