 Posts

57

Joined

Last visited
Recent Profile Visitors
The recent visitors block is disabled and is not being shown to other users.
Coda_Sarah's Achievements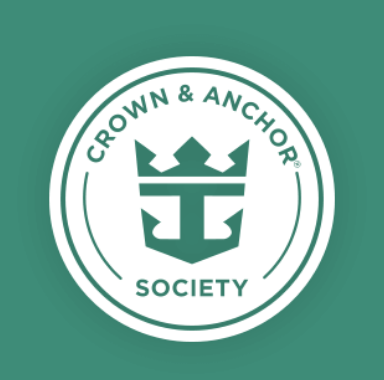 Emerald (4/7)
28
Reputation
I'm really looking forward to it. I wonder what this means for Sabors. I'm looking forward to trying Sabors for a lunch on our 7 night cruise next year!

yes, it's 1 device per key so yes, your wife will get to access 1 internet device and you will be able access 1 internet device

Okay, thank you for that. We are sailing out of Galveston so I wonder if anyone knows how they do it there.

I had a problem with the app the last time I tried checking in. It just wasn't available. I was able to jump on the website from my laptop and check in a couple of minutes after midnight. We got the first boarding time. I just wonder how reliable the app is for online check in?

So far the cruise sale is a big bust (C&A). No price differences. I thought I saw $600 off for suites, but the discounts I see are the same ones I have seen for weeks.

We are planning to purchase the key for our Allure cruise next year. Can you help me understand suite and key program priority embarkation? (asking about suite too because we may upgrade to a suite and drop the key). You still have to do online check in, I get that part, but if I wanted to arrive early and my check in time is later, does the key (or say suite access) allow me arrive early because of the benefit? Or is the only benefit: priority embarkation mean you have your own line to enter terminal as opposed to the masses. Thanks in advance....

Thank you! That is helpful. We plan on doing on niight at Izumi Hibachi so maybe we will go directly to Izumi to book our 2 other reservations too.

The kiosks on deck 5 (embarkation) have the ability to make your reservations for all of the specialty restaurants? I thought we had to go to a specialty restaurant to do this.

I didn't see it, but did anyone catch where Key guests will go upon arrival?

Oh! Now that is also a good question.

Thank you! That answers my question

Never mind...someone else answered.

We are planning on Sabors for lunch. The post has me thinking that I have MDR reservations at 5:30. I may end up using one of my specialty restaurant reservations that evening so I can have a later dinner. Is Sabors lunch and dinner the same?

I'm glad you asked this question. I am planning spending 3 night in specialty restaurants and a night or two in CK. I think it makes sense to let your MDR staff when you will not be there. This will be my first time probably missing the majority of MDR seating.

I wish they would make an announcement about this so people aren't speculating about whether they can pre-book entertainment on board. It just leads to frustration.