Posts

238

Joined

Last visited
Recent Profile Visitors
The recent visitors block is disabled and is not being shown to other users.
Yo2slick's Achievements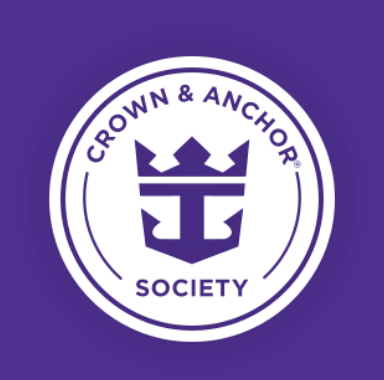 Diamond Plus (6/7)
203
Reputation
Still have 403 and 578 until our next cruises

Our last cruise our waitress was cutting the meat out of the tails for us when she delivered them. I was like....I can do it. LOL is that normal for them to do that?

I'll never get my teeth whitened. I'll never forget that I'm on vacation and none of us know how many more cruises we have, I'll stay in a suite, buy the Drink and Dining package. I'll never forget my 2 rules onboard. 1. Don't be an A--hole 2. Make it back to my room under my own power.

I was looking at it but I just cant justify the extra 3500 dollars and we still have addons to purchase. Just doing one last sailing on her before our Star class cruise on Allure.

Thats exactly what we do. Dinner at Saltgrass the night before.

I have a Grand suite 1 bedroom booked next year on Liberty and noticed the Royal Suite is available. From what I have read the perks are the same for both suites. Is this correct?

Yes, you would receive 4 points per night in a suite during the x2 points.

I was looking at Jr Suites on Liberty and ended up getting a 1 Bedroom Grand Suite for 300pp more. I figured I would get the extra perks for 300 bucks plus double points.

So basically most of the ship is off limits unless you are vaccinated...You cant even do My Time Dining without a vaccine. I really hope this is very temporary. We thought about scheduling a second cruise in 2022 but not knowing how long this will last I'm not sure I'll do it.

So I am looking at Alaska in August 2022 to surprise my wife for her birthday and our Anniversary. Looking at the 7 night Glacier cruises. The only difference I am seeing is Ovation vs Quantum and different stops along the way. For those who have been to Alaska, which Itinerary would you recommend? August 22, Icy Strait Point, Skagway, Endicott, Juneau on Quantum August 26, Sitka, Skagway, Endicott and Juneau on Ovation

I'm so glad we moved our cruise out to 2023, hopefully this will all be over by then.

Our favorite thing we did in Cozumel was saving baby sea turtles. I believe they only offer it during certain times of the year but it was really cool.

I have added passengers to our existing booking with 3+ booked and they added them no problem at the same rate as passenger 3 and I didn't have to pay an additional deposit.

You all should go down to your local archery shop and do some shooting. I shoot in my backyard all the time and my daughter competed in school. Its a great sport to get into!