Posts

259

Joined

Last visited
Recent Profile Visitors
The recent visitors block is disabled and is not being shown to other users.
Yo2slick's Achievements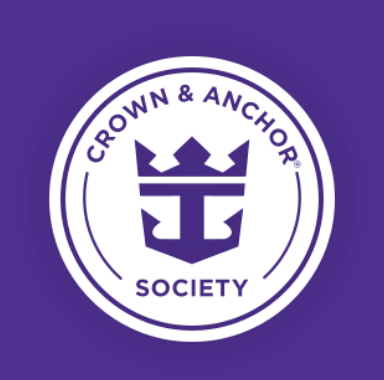 Diamond Plus (6/7)
233
Reputation
Land vacations are looking better and better until all of this madness is over, sadly I'm starting to think this will never end.

This has nothing to do with cruising. If you want to give your freedoms up then by all means move to Europe.

Glad to see Florida doing the right thing and standing up for peoples rights.

Its possible that because your room category is sold out that it will drive the price up on that specific category. Supply and demand. I got the same answer last night when I called to reprice and the price of the room was a little cheaper but we had 3 or 4 smaller discounts stacked so we actually had a cheaper rate in the end. Sometimes the way they list pricing and word everything can be confusing.

I don't see it ending anytime soon unfortunately. I am just waiting it out to see what happens, I probably should stop paying on my cruises I have booked in case I need to cancel them. I just can't justify a vaccination to board a ship.

The Royal Chocolate cake is amazing! I think I had a piece every night and even took one back to the room for later.

Our Liberty sailing the DBP dropped to 50 and DBP + Voom is 61. I don't see it getting any better than that.

By day 5 of a 7 night cruise I'm usually tired of eating ? We usually do My Time Dining as it works way better for us. Ill always snack during the day. If I pass the pizza place, I grab a slice. Pass the ice cream machine, Ill grab a cone ect... We eat whenever we feel like it. Might cruise through the buffet and check it out, might order room service or see if there is room at a specialty restaurant if we feel like it. We just go with the flow and it usually works out great. You will not go hungry I can assure you!

We had the Key on our last sailing and the private hours were a joke to be honest. I did hit the flowrider on the last day for Key members. You want to talk about a lot of pissed off people not understanding why they couldn't get in line for an hour. ?

Not a cruising situation but last month at a huge casino I attempted to pay for 2 rooms for myself and some friends that flew in from out of town. I was straight up told that they had rooms but I couldn't have one. Another one of my friends that has gambled ALOT of money there was comped 2 suites.......He with the checkbook usually gets their way, my checkbook wasn't big enough. ? Point is its common for rooms or spots to be held back for people that spend more money. Wouldn't surprise me at all if RCCL did the exact same thing.

We bought these lanyards off Amazon and they work great! We ditched the plastic sleeves and had our cards punched at the Terminal. The retractable cord and clip to disconnect it from the lanyard are very very handy. https://www.amazon.com/gp/product/B071VFWX3S/ref=ppx_yo_dt_b_asin_title_o03_s00?ie=UTF8&psc=1

When you give a mouse a cookie it wants a glass of milk....Its already started and unfortunately its probably to late to go back, especially when people have no clue what's going on.

I have always purchased the insurance through Royal and I'll admit I haven't looked at this close enough. I see the coverage amounts of their plan and have looked at Allianz which mentions Epidemic Coverage Endorsement and I don't see that on Royals Vacation Protection plan. Does Royal cover this and I assume all of these plans require you to pay out of pocket and then you are reimbursed after filing the claim?

Our last cruise in 2019 there was a hurricane east of Jamaica. I believe it was 300-400 miles away and they still kept us aware of the situation. I always pack extra clothes anyway so getting stuck for a couple extra days would just mean a longer vacation for me. ?

I have noticed there is no option for the UDP or even a 3 night package on my LoS sailing in Aug. 2022. Is this something that becomes available closer to sailing date or are they just not offering it?