 Posts

24

Joined

Last visited
Recent Profile Visitors
The recent visitors block is disabled and is not being shown to other users.
BD1157's Achievements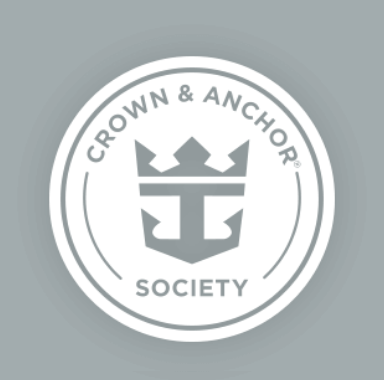 Platinum (3/7)
6
Reputation
We have earned a free 7 night Caribbean Cruise with our points.

Thanks for the information. Now I just have get my future cruise credits from our cancelled January cruise and we will try to cruise again.

When do they decorate the ships for the Christmas season? We are thinking about a December 10th cruise and wonder if the Christmas decorations up.

Thanks everyone. This is becoming a adventure. I was not thinking clearly and booked a plane ticket to arrive 3 days before the cruise. Though we would go to Sanibel Island to do some sheeling. Plan to visit the Everglades but now I realize that means we have to do the covid test in Florida. I will have to schedule a Florida test from Minnesota hope I can get a couple and I have to make sure it is a Antigen one. Once again thanks for the help and wish us a little luck that we get to board.

Had 2 Shots and a Booster shot. Still came down with a mild case of a Covid. It has been 14 days since I tested positive. Re-Tested yesterday and still getting a positive result. They told me I can test positive up to 3 months after having the Covid even though I'm not contagious. We have a cruise coming up in 24 days. I may not test negative even though I no longer have the Covid. Do I need to cancel my cruise or does anyone know of a work around for a positive test? Thanks Brad

Sounds like I need to give it some more time. Thanks for the information.

How long did it take for the Royal App to validate your Vaccination Card? I uploaded pictures of the front and back of our cards and it seems like I have been waiting for 5-6 days already. Thank You for any information you may have.

We fly in a day early and I'm not sure how many you are traveling with but the last time we did a family cruise in Galveston. The easiest and lowest cost was for me to rent 3 minivans for our group and park them at the cruise port for the week. We could then do what we wanted before the cruise. Go to church Sunday morning and then go to the airport. If your Catholic The Holy Rosary has amazing music Also If you have time Miller's Seawall grill has the Sewall Special I do grilled with au gratin potatoes every time we go to Galveston

I forgot to say the box weighs 3LB 4 oz. Hard to figure out shipping if you do not have the weight. Sorry, Brad

I received this a few years back from my Aunt and Uncle. I was going to give it to Goodwill but I thought maybe some Royal Caribbean Blog member would want it. I thought who ever wants it could email me a UPS, FedEx or USPS label and I would drop it off. The box is 15 Wide X 22 Long And 3-1/2" High and I'm in Ramsey Minnesota. The zip is 55303 The Print is 13-1/2" X 16-1/2" Figure out your shipping cost and if it is still something you want post here and the first person gets it. I did run this by Matt. As long as no money is exchanging hands he says it was OK Brad

Last time we went and toured the Truman Little White House.

This is very interesting. I love this kind of stuff.

My wife and I did the Best of Acadia national Park and Cadillac Mountain through Royal Caribbean. They took us to the Bar Harbor Lobster Bake for lunch on this tour it was delicious! We loved this excursion. Day 8 Bar Harbor, Maine 2018-09-24.pdf

We have done a family cruise on the Liberty of the Seas 2 times. I have to agree with you on getting the the cruise port is fairly expensive. We have group of 16 between our 3 kids, their spouses and the 8 grand kids.We rented 3 minivans and parked them by the cruise port way cheaper than the Royal Caribbean transfer. My son says we should avoid Galveston for future trips. Everyone likes the ship and there was enough activities to keep everyone busy. For us the bad part is getting to the ship once there all is great.

I will have to bring a few extra paperbacks to read and I will not bring any books to leave on the ship.