 Posts

183

Joined

Last visited

Days Won

1
mathbees's Achievements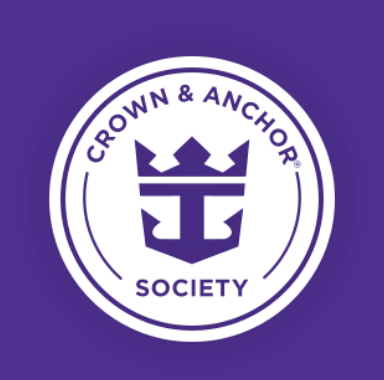 Diamond Plus (6/7)
278
Reputation
For our cruise out of Port Canaveral in March, we dropped our bags at about 9am and then had breakfast with some family at Grills next to the pier. We had an 11 am check-in and had no problems.

I just did a mock booking for a 3 day out of Ensenada in June and with 4 people in the cabin (4 adults or 2 adults/2 children) it only gave an option for category 3B. With just two adults, it was a 3B or a 4B, but the 3B added an extra $100 or so to the price, presumably to make up for the lost revenue on the higher capacity cabin.

If I'm not mistaken, the $114.18 for taxes and fees must still be paid, even if the fare is free. Adults: $784 x .7 (30% off) = 548.8 x 2 = 1097.6 Taxes and fees: $114.18 x 4 = 456.72 1097.6 + 456.72 = 1554.32 1554.32 - 76 - 146 = 1332.32 (rounding error?) I think as someone else pointed out, the 2 person vs 4 person room are priced differently. I'm assuming they would actually be different categories.

On my last cruise, I had a bundle of magnets stuck together in my carry-on through TSA at the airport. I got pulled aside for a check and when they pulled it from my bag, they thought it was a puzzle. As soon as I said "hooks for a cruise" they laughed and let me on my way.

Maybe the Mariner OTS incident has them on edge and they don't want to take chances.

CruisingOz reacted to a post in a topic: I can guess the answer....but I'll ask anyway....tier changes mid cruise.

I think I was loyal to the same Brand. Had a lot of "fun" on that line for 5 or 6 cruises. And I do agree with you about the desserts. Of course, when I started cruising they were still doing a midnight dessert buffet one night. And I used to order multiple desserts in the MDR because I wanted to try them all... Now I'm struggling to get rid of all that weight... Ooh, maybe that's just Royal taking better care of their passengers - fewer choices, fewer temptations to overeat! Seriously, though, now that we've switched to Royal, we won't be going back... I agree with 1st mate, that one minor thing was the only thing marginally better.

For our cruise in March, we dropped our bags at 9am. We then met some family who live in the area for breakfast at the restaurant next to the pier (Grills) and then boarded at 11am (our assigned time). There was no problem. The porters were ready and waiting for luggage drop-offs.

I was there in March. I weigh in at 260 and had no problem on the scale. I can't tell you if they are completely accurate or not, since they are a red light/green light setup (presumably so you're actual weight isn't displayed for the world to see).

As I understand it, they were being very strict due to the pandemic protocols as a way to keep vaccinated and non-vaccinated at separate dining times/dining rooms. I will say, on my last cruise, we were on mytime and scheduled the times for each night in the app prior to the cruise. I was very thankful we did, because the line for "reservations" on the mytime was short and we got straight in every night. The line for those just showing up was around the corner and down the passageway, so I'm assuming 45 minutes to an hour wait, in some cases. With the recent announcements lifting mask mandates, maybe they'll change this up a bit and make it more flexible, but I'm not speaking from a place of knowledge at all.

These look like the standard gratuities that automatically get added to each guest's sea pass. Below is from my upcoming 3-day cruise confirmation. I always have my TA pre-pay these, so I do see the $43.50 already on my confirmation. Also see: https://www.royalcaribbean.com/faq/questions/onboard-service-gratuity-expense.

I think they treat positive covid and close contact differently from other quarantines. They quarantined my niece for about 24 hours in her stateroom and performed multiple covid checks. Since she came up negative for each check, she was allowed back out. Yes, if there is a reason to move someone to the actual covid isolation area, things would be different.

Yes. The short version: I will be diamond after only 4 cruises with Royal (instead of the 10+ we expected to do). Long version: One was pre-covid (7 days in a star suite) - regular 2 pt per night, so 14 points (also our first cruise on Royal). Then we did an 8 day suite at double (32 pts) and then a 7 day suite (technically a 3/4 day back to back - I'm counting it as one cruise, 28 pts) also at double. We are currently at 74 points. I'm doing a solo 3-day in May to get us to Diamond. Inside cabin, low cost (about the same cost as a drink package for one person on a 7-day cruise). That way we won't be buying the alcohol packages going forward. Diamond was our original goal pre-covid and we thought it would take us about 4 years, minimum (ten 7/8-day cruises with the first one in the suite). We didn't expect to be in suites again, but we keep justify the extra $$... I think the star suite changed how we cruise forever.

We sailed in March and my niece got quarantined. It wasn't Covid, but she was running a fever so they ran her through the protocols. We had a great head waiter in the MDR and when he found out she was quarantined he ordered up a Sorrento's pizza while we were eating to take back to the room. I would imagine that you could order a "to-go" plate from the MDR while you're eating and just bring it back to her. I know people have ordered desserts to go, in the past.

Hmm... sold out and yet I got a bunch of RoyalUp offers yesterday. I bid minimum on a bunch, but on a sold out ship, the only way to get one would be cancellations, people coming up positive for Covid (I would rather the ship be full!!) or the 95% vaccinated thresholds causing empty rooms.