 Posts

123

Joined

Last visited

Days Won

1
mathbees's Achievements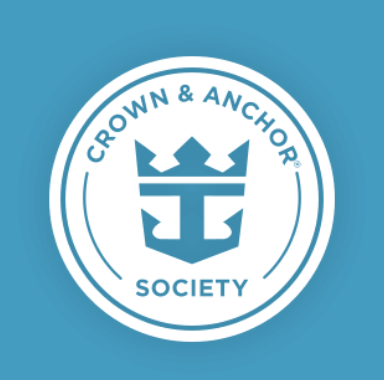 Diamond (5/7)
194
Reputation
mathbees reacted to a post in a topic: How long does it take you to break your pre-cruise diet once you board the ship?

No letters in common between diet and gangway... Besides I consume a lot of fruit onboard (pineapple concentrate, strawberry concentrate, coconut creme,...)

We'll be onboard this one. We are actually doing a B2B with the Mar 11-14, as well. Should be a fun cruise!

mathbees reacted to a post in a topic: The 4 free drinks per day really change the math for the UBP if you are Diamond or above

For our October cruise on the Odyssey, we put in a slightly above minimum RU bid on a Grand Suite to a Star class Loft Suite and got it. We were notified about 5 days out from the cruise and truly enjoyed the upgrade. Originally we were supposed to be on an 8-day on the Independence out of Miami, but they shifted us to Odyssey out of Fort Lauderdale, kept us in the same Grand Suite category, but at the Indy price. All said, this was the lowest price we will ever see a star class suite...

Wow, I hadn't even considered the "stepping off the ship" aspect... My wife and I scheduled a 3/4 night B2B in March. We're currently at 46 points and we booked into a Grand Suite (lift and shifted in 2020 and again in 2021). We will get the double points, so if I'd done my math correctly (46 + 12 = 58, after the 3 night), we should move from Platinum to Emerald in between the B2Bs. Probably not a lot of gained benefits, except the lapel pin, but worth noting. I had it in my head that we would make Emerald at the end of the second cruise. RC sees it as two cruises, but it'll feel like one 7-night cruise to me... No way to squeeze in a 2 or 3 night prior to your longer cruise, S2S style? I understand RC not giving the next level during the cruise, but you'll barely be settled into your cabin on the first night to get that 1 point... They should make an exception when you move up a level on the first night of a 7-day or longer cruise... lol.

Just wrapping up our cruise on Odyssey after enjoying our RoyalUp to a grand loft. Gotta say this was thrilling beyond belief. We truly enjoyed every aspect and the suite was awesome. I got many a good nap on the balcony this week. Enjoy and congrats!!

I'll confirm that. I saw the notification from my card about the charge and about 10 minutes later the confirmation email from RoyalUp. This happened on Tuesday before our Saturday sail. Since we went from Grand Suite to Grand Loft, I think we were one of the first dominoes because the other people in the Facebook for the cruise started reporting successful bids shortly after us, with the latest confirmation, that I know of happening, the morning of the sail.

We sat at Playmakers sports bar last night watching the Chiefs game while eating and drinking and talking with many other people on board the Odyssey. All of us had masks off once we sat down and had food and drink in front of us.

mathbees reacted to a post in a topic: xSAILEDx Odyssey of the Seas - October 9, 2021 (8 Night Southern Caribbean Cruise)

@CHRIS WONG Do they at least have the full range of sizes (XXL, XXXL) for the shirts?

Cabin 8324, right next to the Royal Loft (which we also bid on and obviously didn't get). We bid about 15% above minimum on the CLS and the OLS. We bid minimum on the RLS (which was still way more than the other lofts and we really didn't *need* that much space... ). We also bid minimum on some of the other suites, but we really wanted a loft, especially since it took us from sky to star class.

We just got notified a few minutes ago of our bid being accepted for this Saturday's sailing on Odyssey OTS (GS -> GLS). Oh, the excitement is palpable in our house right now!

Oh, I misread that when I was scanning topics... I thought you said Velocity is addictive... For some reason my brain went straight to the bionic bar and thought maybe they renamed it... Alas, no, it's about running...

I was on a competitors ship once and there was a rumor of a dad/daughter missing the ship. The way the story went, the teenage daughter brought her teenage boyfriend and the two of them rented scooters in Cozumel. They wrecked the scooters and the rental place wouldn't allow both of them to leave. So the boyfriend left the girlfriend and came back to the ship to get the dad. Dad took the passports and went to get the daughter. By the time he'd cleared things up, the ship had sailed and they had to catch it at the next port. I can't confirm if it's true, but I've certainly heard enough of these to believe it. And, I've stood on the balcony many times watching people run down the pier to get on as ropes were being pulled up. I once witnessed a couple literally getting pulled across about 3 feet of open space between the pier and the ship as it pulled away. And I've seen a few couples expressing frustration that the ship was too far away for them to get aboard. There's an episode of Might Cruise Ships (on Hulu+, I think) that shows two passengers getting left behind. I think it was the Clipper Ship episode. Fun watch.

Awesome! There's an informal sailaway meet, quasi-organized from the Facebook Group for the sailing. Meet at the Lime and Coconut about 5pm for sailaway. If you want to attend, you might want to jump on the Facebook group first. Oh, and wear mardi gras beads to the sailaway meet.

N95 under the mask... cheapo blue mask on top of the costume mask?

Oh, I hope you're right! But I did just check and her check-in is still 12:30. Of course, if we get the Star Class upgrade... I can just let the Genie take care of it.