 Posts

71

Joined

Last visited

Days Won

1
mathbees's Achievements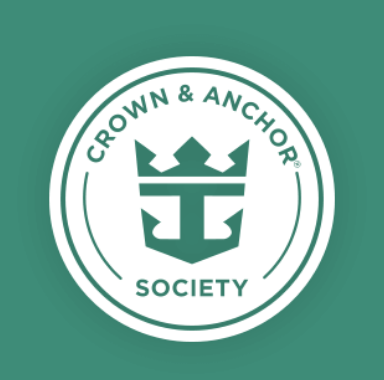 Emerald (4/7)
103
Reputation
I would expect that the coffee shops have both hot and cold green tea, especially if there is a Starbucks onboard. Of course the teas may be extra $$, unless you have a drink package that covers them... Also, I found this, if it helps, https://www.royalcaribbean.com/faq/topics/starbucks. And there was an older post about it, but doesn't fully answer the question Hope this helps. I'd be curious about confirmation on the iced green tea, in particular, as that's one of my favorite cold drinks... outside of the adult ones, of course.

Anyone else find it encouraging that the first ship to test sail out of the US is the "Freedom" otS? Also, I think the CDC required the test sails just to get free cruises for their staff... LOL.

We have loved your videos and they definitely helped sustain us during the pandemic! We will be on board in October and I'm very much looking forward to seeing your videos of the ship before we arrive. Can we put in a special request for a video of the Grand Suite? I'll be sure to pop down to the casino (probably nightly) to say hi.

One of my favorite activities leading up to a cruise has always been watching the webcams, like https://www.portmiamiwebcam.com/. I enjoy watching the ships come in and seeing all the traffic at the port as passengers debark and the new ones arrive to board. Watching the ships sail out of port with people waving and holding up signs and displaying their tropical drinks always helps pump up my excitement. I think my family tires of it, though, as I tend to start six months or more before the cruise. These days watching the ships leaving with no passengers on balconies, no music drifting in from the upper decks, no sign of life, really, is heartbreaking. I'm glad we're finally seeing a bright spot in the future for sailing and I'm very much looking forward to our Southern Caribbean cruise in October.

I'm kind of hoping this is a positive sign, overall. Rather than a blanket "all cruises postponed until xx/xx/2021," they are staggering and using some logic, well discussed in the responses above (thanks @twangster, @WAAAYTOOO and @princevaliantus). They've had some time to think things through and actually determine a strategic approach. That along with the https://www.royalcaribbeanblog.com/2020/09/15/5-hints-royal-caribbean-group-chairman-has-shared-about-cruises-resuming post @Matt shared a couple of days ago, I can honestly start believing that we'll cruise again. I am thinking it's time for me to apply the OBC and get the cabana lined up for my March cruise, but I've been holding off trying to see the tea leaves. Turns out, every cancelled cruise cuts deeper and deeper - so please let's start sailing soon! I think I'm ready!

Just read this: https://www.carnival.com/health-and-sailing-updates?icid=default_butterbar_health&safety_06032020 (see cancelled cruises section).

I agree wholeheartedly!! My wife and I did a group excursion (5 families) to Universal Studios Florida a few years ago. A friend of our group is a TA, so we reluctantly went with her - I'd only ever used AAA as a TA prior and always just booked my own after that. When my wife and I asked for a rate for the Hard Rock, her response was, "That's just a restaurant." When I sent her the link the Hard Rock Hotel at Universal, she realized her mistake, but that soured our view on TAs further. Fast forward to a blow out cruise we did for our kid's 21st birthday... 2 bedroom aquatheater with my sister-in-law and her kids joining us. I decided to use a TA for convenience, since we had family from different areas. On recommendations from @WAAAYTOOO and some others, we selected @michelle with MEI. I have done a complete 180 on my view of TAs. The attention and service cannot be be beat. She has now saved us more money than I ever could have imagined - probably enough to have paid for another crusie. Honestly, I'd never looked for fare reductions prior (did 5 cruises on a competitor's line and probably always paid full price, d'oh). I can't imagine having traversed this Covid-19 fiasco without her help. When I used AAA for one of my first cruises (back in the day when they actually had large cruise magazines for each ship), the best they could do is look through the details with me... couldn't tell me anything about the rooms, the amenities, etc. A good travel agent makes all the difference.

We would be in favor of a Labadee / CocoCay only cruise. We often skip the other ports or only get off for an hour or two (sometimes to shop or eat, if there's some local flavor we know we'll like). Otherwise, there's so much to do on the ship that we will never get it all done on one cruise (ok, so we plan multiple cruises... and enjoy the ship when everyone else gets off).

Our only dealbreakers is if they cancel our next cruise, too! LOL

I thought of an interesting twist to this... They could start with a video in your room that displays a QR code for the app (everyone in the cabin would have to scan saying they watched the video). Then you have to go to your muster station and scan a QR code there, too (again, all would have to be present and scan... they could even have it set up so that staff checked that the face matches for security purposes). This completes the eMuster drill... But it launches a shipwide scavenger hunt. Each QR code gives you new clues to another location (also with QR codes). A couple of points, at least from my point of view... 1) I would be able to hear and understand the video. I often have trouble hearing the shipwide announcements, especially in open areas. 2) This would make the eMuster fun for people. 3) It would give them validation that people are completing the eMuster But, as @twangster mentioned, it would need to be approved through the powers that be. One can hope. Especially that the prize at the end was a drink of the day...

Is that Groot over his shoulder?

Step 1: Trademark "emuster" Step 2: ?? https://www.royalcaribbeanblog.com/2020/05/19/royal-caribbean-ends-option-travel-agents-complete-online-check-guests

When I married my wife 10 years ago, I took her on her first cruise (my 5th). She only saw the upfront cost and didn't believe it. Then we did a trip to Universal Studio... She was sold on the cruises after that. Especially with dinner every night... Where do we want to eat tonight? Same restaurants, same food... On the ship... same dining room, new food! And we didn't have to deal with "the food was really good at that restaurant, but the prices were so high!" I just want to relax and enjoy the vacation. I have every confidence the cruise industry as a whole will be OK in the long run. But I am anxious to get it moving again.

You're definitely right in the log term, but I think for the short term it would make sense, even if they lose money. For one thing 50% is better than the 0% they are currently bringing in, so it could slow the burn a little. But, as some others have pointed out, the cruise industry needs some "burn in" time... a chance to try their new procedures to verify the effectiveness, and to prove to the CDC, cruising public, et al, that they are on top of this. I suspect many die hard cruisers would jump at a chance for a half empty ship (half-empty Oasis class - Sign me up!), which is what I am inferring from the number of Casino offerings, especially free cruises. I suspect RCI is trying to keep the regulars on the hook because it'll be harder for them to attract new cruisers for a while. I also think this is a stronger argument for them starting to sail with the smaller ships, but some bean counters somewhere probably know exactly what number of passengers make each ship profitable.

I just hope this isn't a sign that they are about to push the return to cruising start date again... even though it seems most of us are already skeptical that June 12 is realistic.