Posts

86

Joined

Last visited
Profile Information
Gender
Location
Interests

Travel, spending time with friends, music, outdoor hiking, urban hiking, exploring new cities
KaydenDeen's Achievements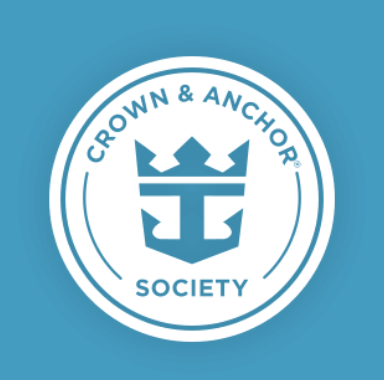 Diamond (5/7)
123
Reputation
CruisingOz reacted to a post in a topic: What is the strangest thing YOU have seen on a cruise ship?

KaydenDeen reacted to a post in a topic: What is the strangest thing YOU have seen on a cruise ship?

@SpeedNoodles So I wasn't the only cruise enthusiast that has seen naked people during The Quest

KaydenDeen reacted to a post in a topic: What is the strangest thing YOU have seen on a cruise ship?

[email protected]

I was honored and surprised to be part of your video! Made my night. Thanks, Matt!

@Big Dawg Ron Looking like Ovation sails a few days before. Hoping that means fewer people on our ship. I'd love to experience a sailing where we didn't have to wait in line for anything.

Sounds like you have it mostly sorted out @Big Dawg Ron We're doing our own thing in Sitka and may be hiking, exploring the town and checking out the Totem Pole park. Whale watching in ISP, kayaking and possible hike on Mendenhall glacier (got an email saying the recent rains may prevent the hiking) in Juneau and planning on winging it in Ketchikan. Might hit up the Red Dog Saloon and Tracy's as well, but may have to check out other establishments if the line is out the door. 13 days and counting!

@KristiZ Ooh! Thanks for the suggestion. I love a good cemetery!

Yes, sounds like a wonderful day indeed!

I just checked cruise planner and I GOT IT. Thanks to all that chimed in!

I may have you beat in the "boring" department @SpeedNoodles I think I left my life behind when I started planning this trip. Seriously. I check this blog, the official Royal Caribbean website, Royal Caribbean news and the status of my RoyalUp bid a million times a day. Doesn't get much more boring than that. Gosh, being obsessed with cruising is exhausting. LOL.

I knew that was coming. LOL. Usually, I have better luck on my own. I have the time to do the research and I have an obsession (maybe an unhealthy obsession) with planning. As far as I'm concerned, this is half the fun of the trip. I won't rule out using a TA in the future.

Hello fellow cruise enthusiasts, For those of you who booked directly with Royal, has anyone had difficulty getting their onboard credit with the Best Price Guarantee program? Nearly three weeks ago we called about a price reduction, were told that it could take a few weeks to go through, but never heard anything back. Last night we called to check on the status of our credit and were told that there was no record of us calling. Then the operator gave us wrong information and told that the price reduction didn't apply to our situation. After researching the Best Price Guarantee on their website, we called again last night and spoke to a third operator and were given different information. The third operator submitted the price reduction for us and said it could take another 2 weeks to be approved. We set sail two weeks from tomorrow. I think we're going to call mid-week to make sure that we're not forgotten. The price reduction is worth nearly $300 and I worry that we'll get overlooked again. Has anyone else run into this issue? If so, what course of action did you take? Thanks in advance

I'm not judging, but I saw this guy wearing a very large gold chain while waiting to be seated in the main dining room on Rhapsody in 2019. I'm guessing this was his dinner attire for the evening? Maybe he was just chatting with friends who were waiting to be seated? I took this photo to show a fellow cruise enthusiast to see if this was a cruise thing that I've been missing out on. From an middle aged physical therapist point of view, that is SO bad for your neck. Cruise attire in the MDR is changing. You do you.

I think that The Quest game show is a little strange for newcomers who are not familiar with this tradition. The first time I saw the show, a drunk contestant took off his pants during a challenge, but wasn't wearing underwear. His back was to the audience, but he didn't conceal things well while disrobing. I'm not easily shocked, but I was surprised. I don't recall how Royal handled that situation, but the crowd went wild. I've seen the show one other time, but it wasn't nearly as crazy as that experience.

Thanks for the Whale Park suggestion. When I did a web search, I found another website that provided more suggestions of things to do. As always, thanks for your help! @AshleyDillo

That for the suggestions. Glacier Hwy sounds amazing. I'll def look into that @cruisellama

Hi @MicDay, Yes, I think I've seen every YouTube video so far. (Maybe too many ?) I even watched a video of someone driving around the streets of Ketchikan just to get an idea of things to do and to familiarize myself with the town. For both places it seems like people are suggesting the same things that Royal is offering. Just thought if there was something else to do, besides the traditional tourist offerings, I'd be willing to ride, bike or hike to get there.