Posts

57

Joined

Last visited
Profile Information
Gender
Location
Interests

Future Cruises:
-Serenade of the Seas-September 2021- 🤞
Past cruises
Rhapsody of the Seas- November 2019 * Serenade of the Seas- 2013 * Crown Princess- 2010 * Enchantment of the Seas- 2010 *Caribbean Princess- 2009 * Star Princess- 2007 *Voyager of the Seas- 2006

KaydenDeen's Achievements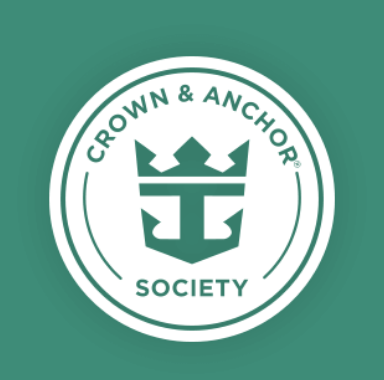 Emerald (4/7)
71
Reputation
Thanks for the information! This is the first time I've booked directly with RCI. Your post literally saved me $200 today! When I called to inquire, they said that I could call as much as I wanted before the sail date should the price drop again. But they also said that it may take 2 weeks for them to review it and to credit my account. Many, many sincere thanks!

KaydenDeen reacted to a post in a topic: Pre board COVID testing for ALL passengers from Florida Ports though December 2021 Now

KaydenDeen reacted to a post in a topic: Pre board COVID testing for ALL passengers from Florida Ports though December 2021 Now

As long as my September cruise to Alaska isn't cancelled, I'll be contributing to Alaska's economy real soon! Glad to help out the locals any way that I can

Thanks for tuning in to my no-so-live coverage. Happy holidays and Happy New Year!

Post-cruise blues & Reflections on Rhapsody I've been hit hard by a wave of the post-cruise blues. If you've been on a cruise before, you know what I'm talking about. You know that moment when you look out the window and realize that you're going to be stuck in the same "port" until your next vacation? Or that icky feeling you get in your soul when you start to go through cruise withdrawal? I've basically been blue since I got home and it'll only go away once the next vacation is in the planning process. Post-cruise blues only can mean one thing- I had a good time. I went six years between cruises and I forgot how much I enjoy them. Thanks to the Rhapsody of the Seas crew, my appreciation for RCI has only deepened. The customer service onboard was top notch and some of the best in the industry. I know that Rhapsody isn't for everybody. This ship isn't as big and bold as the Oasis class ships, but that was okay for me. I was looking for a relaxing vacation, with the right itinerary, and that was exactly what I got. As Matt once said, there are no bad ships within RCI's fleet and this was no exception. For Rhapsody, I knew what I was getting into before we boarded. I initially wanted to be on a bigger ship and I realized I had to change my mindset if I wanted a ship with more ports of call. Some of the reviews on other websites panned this ship and I'm frankly surprised. Not everything on the ship was perfect, but nothing stopped me from enjoying my vacation to the fullest. Overall, I had a great trip and I'm still recovering from cruise withdrawal two weeks after our trip. Thanks to everybody on the website for answering my questions along my trip researching journey. This website has been a tremendous resource and I appreciate how friendly and helpful everyone has been. B8971B95-7DBC-42D0-BF2C-0FB85FED149B.MOV

All the cruise compasses have been uploaded to the blog for those of you doing your Rhapsody research

Booking a trip at the end of hurricane season thinking it would be IMPOSSIBLE for a storm to affect my trip. There ended up being a storm out at sea and the ship was rocking and rolling. I am prone to getting sea sickness, but thought that over the counter medicine would be sufficient. There wasn't enough Bonine on that ship to get me through that vacation. It was such a horrible experience that I *almost* gave up cruising for good.

Here are most of the MDR menus including the special Thanksgiving menu.

Just got back from a cruise and used the 6-port version as well. Ended up not needing to use the 2nd outlet or the European outlets. 6-port charged everything I needed and more.

@AshleyDillo I really love the idea. I got such a kick out of finding my duck and I searched for more of them for the rest of the cruise. It did brighten up my day and love that it's become part of the cruise culture

Here's a 49 second compilation video of some meals from the MDR. Some bites were eaten on land, but majority of food was consumed on the ship IMG_0583.MOV

I put together a 49 second video showing several meals eaten onboard Rhapsody of the Seas last week. There are a few bites that were eaten on land, but the majority of food was consumed on the ship. Enjoy! IMG_0583.MOV

Here's a glimpse of the last night in the MDR. The table in front of me really got into the celebration. 171D4BD8-EB90-4241-9DAD-AC3DE213BB1D.MOV

Did you know that hiding rubber ducks onboard is a thing? I found one!

Day 8- Debarkation Day Yesterday was our last full day on the ship and we spent most of the day at the Solarium. It was a nice respite from the rowdy outdoor pool area that was mostly dominated by younger kids. Some people on the message boards have voiced concern about the under 16 age restriction not being enforced in the Solarium. We spent a good part of the day here and I never saw a child in the pool, hot tub, or sitting in any of the chairs. Thanksgiving Meal: Thursday night was a formal night and they served a traditional turkey dinner in the MDR. Since Thursday was the special holiday dinner, lobster night was pushed back until Friday evening. The turkey dinner was probably one of the best meals we had on our entire vacation. The meat was tender and everything was well seasoned. Lobster Night: On Friday evening we all ordered two lobster tails for our entree and the staff was very accommodating in our request. The lobster was okay, but we found that the shrimp from the Windjammer during lunch was tastier. We still were able to clear our plates and we left our last dinner full and content. Schooner Piano Bar Guy: After dinner in the MDR, we headed to the Schooner Bar for cocktails and to listen to the piano player. The piano man played a lot of recognizable oldies tunes and would attempt some awkward and inappropriate comedy between songs. His audience was most older adults, but occasionally there would a child or two hanging out with the family. His jokes were sometimes racist, sexist and a little raunchy. Even with a kid at sitting next to the piano, he seemed oblivious as he would say some inappropriate things. I'm not easily offended, but this guy needs to consider his audience Late Night Comedian: Late Friday night we attended the adult comedy show. We had seen a PG-13 performance from this comedian during the farewell show and thought he was amusing enough to catch his rated R performance later the same night. When Royal says that it's an adult comedy show, they meant it. He was entertaining, but I'm sure he offended a few people who didn't know what they were getting into. This comedian's performance was one of the better shows that we had seen on the ship. Debarkation: Debarkation day usually feels a little hectic. All week you are in vacation mode and then debarkation day feels like you're being pushed out the door. The whole process of exiting the ship this morning was actually pretty easy. There were no lines in the gangway and the customs line was moving steadily. The entire process was one of the easiest debarkations I've had. The Key: I had purchased The Key before my sister-in-law decided join us. For this trip, two of us had The Key, but my sister-in-law did not. Since we wanted to keep our little group together, we decided to forego some of the benefits and I felt like I didn't need them on this ship. We were offered to skip the line on both tender/non-tender ports, but the lines weren't usually that long. We were supposed to get special seating in the theatre, but we always found a seat without a problem. We missed the welcome luncheon and debarkation breakfast for Key guests, but we were able to get into Windjammer without issue and debarkation was nearly seamless. I paid a low price for The Key prior to boarding the ship and mostly got it for the Voom Surf & Stream internet. When I boarded the ship, the Surf & Stream internet was $3 more per day compared to what I paid for The Key. *Would I buy The Key again? That would depend on the price. If and when I decide to get on a bigger ship, I would pay for The Key if the price was right.