Posts

125

Joined

Last visited
Recent Profile Visitors
The recent visitors block is disabled and is not being shown to other users.
loki007's Achievements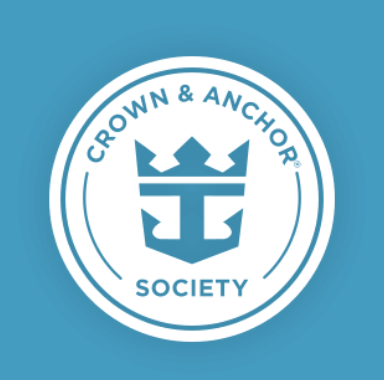 Diamond (5/7)
211
Reputation
loki007 reacted to a post in a topic: Crew Member vlog (Jordan Bath) about being quarantined with Covid, and her vlog about it

its our all time favorite cruise dinner. We requested a table "outside" at Chops on Oasis. Atmosphere is spectacular. Highly recommend

If you're accustomed to a true Beef on Weck from Western NY, the royal version will be a terrible disappointment and is more of a mediocre roast beef sandwich. I wouldn't seek it out over other food options available.

PPPJJ-GCVAB reacted to a post in a topic: If someone had covid 2 weeks prior to cruising and tests negative 2 days prior to cruise can they go

When in Falmouth a couple of years ago we had an incredible time at Scotchies....one of our all time best cruise experiences. so much fun and great Jerk!

They are not closing borders...they will not cancel cruises. Ports may change based on new restrictions from other countries but I'm sure you will sail

If you buy the Surf+Stream Package you can make wifi calls/facetime. i have even been on zoom meetings i couldn't avoid.

loki007 reacted to a post in a topic: Cruise ship with 10 positive COVID cases heads for New Orleans, health officials say.

we always uber from mco. its about $125 right to the port. Much more comfortable that a shuttle

depends on how many people? Date night we love sitting outside at Chops in Central Park. Great experience. For a fun family dinner Izumi and Giovanni's cant miss. Sabor is like your local mexican restaurant. I have not tried 150 CP but keep hearing its great.

very few drinks will not be included. There are some wines at Vintages that are more per glass but the bartender will always tell you there is an up charge. Unless you're ordering some high end bourbon or whiskey almost everything is included.

you guys are making me thirsty! I always go for the Ultimate Mai Tai

What ship are you on? Honestly you aren't missing that much not getting off in Nassau or the Atlantis waterpark. He'd probably have just as much fun on the Flowrider when the ship isn't busy during a port day. Get him a private lesson on the flowrider instead. My son loved that when he was about the same age.

you should totally do disney first but just rent a car and drive to Miami. Its like 2 1/2 hours. Check hotwire.com you should be able to get a hotel near Disney Springs for a good price and then can use the free Disney buses to get to the parks.

#1 as stated is convenience, #2 is its covered parking. I came back from a Disney cruise to find my SUV literally covered in Seagull poop. I had to go find a carwash and spend 30 minutes washing it all off. The covered deck is worth $44

If you are on a US passport I just renewed. Paid for expedited processing and had my new book in hand in 3 weeks.