Posts

245

Joined

Last visited
Recent Profile Visitors
The recent visitors block is disabled and is not being shown to other users.
loki007's Achievements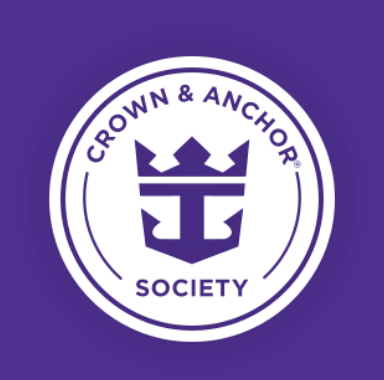 Diamond Plus (6/7)
343
Reputation
curacao is so beautiful. we were just there in July on Mariner. We didn't do a ship led tout but walked off the boat and hired a driver for the day at the taxi stand (Eddie) and he took us around for the day. We swam with sea turtles, went to amazing beaches, and learned about the island. Unfortunately we did not leave time to walk around the downtown (think amsterdam) and must go back!

sound like another >100% capacity cruise.

i do not believe there is any hold before the cruise but as you charge to your sea pass card on board they will place pending charges on your card which fall off after they bill the final balance. I noticed after my july cruise the pendings and final charge double hit my "balance" for about 3 days until the pendings fell off.

I agree. I just got off Mariner in July and had the same experience. Royal is clearly booking ships over max capacity (which I guess is understandable given how much money they lost during the pandemic) I have never seen crowds like this even before the pandemic. We r trying Celebrity in December and hopeful it will be better. If not we may not be cruisers anymore.

Port Canaveral and the Bahamas can get some cooler weeks but anything further south is great

I would just sleep there if you want one, all taken by 6:00am on our July mariner sailing. If you want a seat in the solarium get there by 7am, and don't expect to put stuff out and leave. The pool enforcer removes peoples belongings after 30 minutes until about 10am, then apparently its ok to leave your stuff all day. Not sure what's so special about 10am?

Check these tag holders out on Amazon. They are great for the paper tags. https://amzn.to/3cK5BcY

You'll chose an arrival time when you check in online. Check in as early as possible when it opens. You'll get an email about a week before sailing that you can arrive at 11:00 with the key regardless of your assigned arrival time.

Probably highly dependent on your check in time. We just sailed on Mariner out of Port Canaveral. Our family who did not have the key were on the boat right behind us. We had 11am check in. I'm sure it gets backed up with a 1:00 or 2:00 check in

the key line in Terminal 1 at PC is awesome ( I assume Harmony is T1). It starts out side the terminal, security, check in, on the boat. Love the Key

Satisfying the CDC so cruise companies could get back to making money. They really do nothing to stop the spread of COVID. Per the CDC you are "most infectious" 2 days before the onset of symptoms or a positive test…therefore even with negative testing a small percentage of cruisers are still wandering around with COVID. We have been on 2 cruises in the past 6 weeks. In June I got COVID 2 days after getting off, and last week both my wife and daughter got sick after getting off. This new BA5 variant is so infectious it will get everyone eventually. Luckily very mild.

lava flow with kraken rum = Yummy

no option to reserve. via the app you can add a reminder to you calendar but all events were first come basis

Just off Mariner and the tumblers were not available. They were giving out orange, yellow, or blue plastic cups with a sticker on the bottom for the coke machines (sticker would wear off and you could trade the cup in)

I agree, I was just on Mariner (docked beside you in Curaçao). 13th cruise and I have never seen a ship this packed. We just gave up trying to enjoy scheduled activities. MDR service was incredibly slow. We would just sit forever in between courses. All the chairs in the solarium were gone at 630am on sea days. Bar service was excellent thankfully. I'd gladly pay a premium for lower capacity sailings.