Posts

107

Joined

Last visited
Recent Profile Visitors
The recent visitors block is disabled and is not being shown to other users.
loki007's Achievements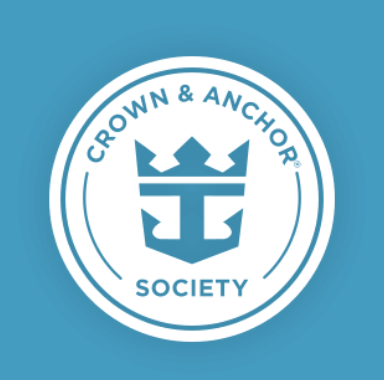 Diamond (5/7)
191
Reputation
I have definitely worn nice shorts with a collard shirt in the MDR. I'm on vacay, pants are for work!

I purchased the UDP on a 3 night cruise in Feb 22 on independence. Its also offered on my 8 night Mariner cruise in July

JC Pats reacted to a post in a topic: Mariner of the Seas - July 9th, 2022 - 8 Night Southern Caribbean

JR is our favorite place for a nice breakfast on Oasis class ships. It's included, you can sit outside on the boardwalk, rarely have to wait for a table.

Scenario 5 - get a night cap at vintages, finish it before you hit the trellis bar and get another I am assuming you are on an Oasis class ship with this one.

I think she is going to want the card for this and many other things that will require in the future. People will be used to seeing the card and a different form will cause undue alarm. Did she get the vaccine at the health department? As a vaccine site (hospital) we have had people come back after misplacing their cards. We look them up and verify they received the vaccine and give them a new card.

Uber/Lyft is the most convenient

We are booked. Can't wait. We have a 3 nighter booked before but this is our first week long post COVID cruise.

I've never used Go Port. Certainly looks like an affordable way to get to and from MCO. We generally Uber from MCO (around $125 for a family of 4) to a hotel in PC and all the hotels run cruise terminal shuttles. I like the private car vs a bus.

You could literally stand at the Dog House and eat dog after dog. I generally eat my weight in Sorento's Pizza while on board. Even if I'm not hungry I have to grab it when I walk by. If you get the drink package same goes for cocktails

I've been on Oasis twice and it was complimentary. Its never busy for dinner. you could probably just walk up but might as well make the res even if you don't end up going.

I love the Key and have used it on 2 cruises pre-covid. If you are planning to buy wifi it totally makes sense to upgrade to the key. The priority boarding is obviously nice, the embarkation lunch at Chops was great. I think the best perks though are priority debarkation on port days (think about getting off first at Labadee or Perfect Day and having your choice of chairs). The reserved chairs at shows and special times for activities is also valuable. The debarkation breakfast and leisurely debarkation process was one of the best things we liked about the key.

loki007 reacted to a post in a topic: Canada requiring vaccine for all air, train and cruise ship passengers

Royal is at the mercy of the CDC on this one. They have been since this all began. The CDC's stance is their is no evidence that mixing the vaccines provides sufficient protection. The reality is the current COVID situation in the US is a dumpster fire and Canada's numbers are low (probably due to their surpassing the US in % vaccinated)

loki007 reacted to a post in a topic: Royal No Longer Allowing Unvaccinated Guests 12 and up for cruises that go to St. Thomas?

loki007 reacted to a post in a topic: Royal No Longer Allowing Unvaccinated Guests 12 and up for cruises that go to St. Thomas?

Giovannis on Oasis is spectacular. Highly recommend. Definitely not your local pizza place.

I think you'll love Royal. We've cruised on all the Disney boats when the kids were younger and have now transitioned to Royal. The first pro for royal is price point as you noted. We can get 2 connecting balconies on royal for the price of one balcony on Disney. I also really like the Royal drink package so u are not gouged $15 for every cocktail like on Disney. In terms of on board experience The Royal Freedom and Oasis class (all we've been on) have much bigger pool decks, more pools, more activities (flow rider, rock climbing) and the adults area is much better. Of Course I think Disney wins with overall service, shows, and I really miss the on board movies. In terms of food the lower price for Royal will allow you to upgrade to the UDP and go to a different restaurant nightly. Food quality is about the same. I also enjoy going to the casino on royal after the wife has retired for the night. The best thing about Royal is there aren't nearly as many unsupervised kids running around the ship at all hours.

not at check in but once on the ship at guest services. We always get our kids a cabin near us and get the extra keys.