Posts

33

Joined

Last visited
Recent Profile Visitors
The recent visitors block is disabled and is not being shown to other users.
SMOKEY0202's Achievements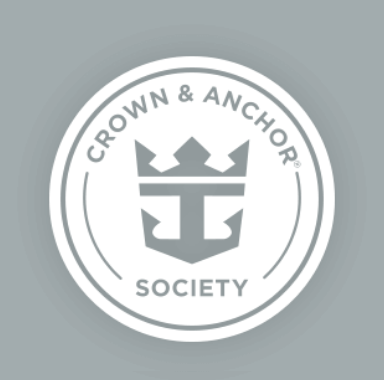 Platinum (3/7)
43
Reputation
Wouldn't it be great when we can all finally log into Cruise Planner, the infamous Royal IT did the perfect surprise of another $18 drink package or something similar....

You will need to apply 2 for Bermuda Authorization and for BTB cruises, Royal provided testing onboard to meet Bermuda requirements. Letter delivered to stateroom with details to set up appointment for test. Enjoy your cruise.

- passenger count and reported cases? -sickness start on 1st sailing or the BTB? -embark and disembark compared to Royal? -would you do another European sailing with Princess? -how was Princess app for information and all? How well did wifi work on ship?

Has anyone seen how solo cruise fares are with Celebrity now with their market approach to draw that demographic of Solo travelers into cruising without paying supplemental for double occuppancy compared to other cruise lines?

Did you check with your travel agent on the correct policy of what is acceptable documents for individuals under 18 in this emergency situation at the port? Would trust my travel agent over the many Royal customer service agents and waiting on hold for who knows how long who may give incorrect information in the end.

no luggage what is a "suite snob" to do for the entire week of cruise to be the fashionista..........did you at least have stuff in your carry on to somewhat survive or was it a mad dash to the nearest mall before the cruise terminal. a few cucumber cocktails would be needed for sure with entire bottle of wine and some aspirin for such eventful roller coaster to get on the ship.....worse than dealing with the testing aspect

Before Covid coming back on cruise at the port getting to FCO with private transportation by 9am was quite feasible. Now it doesn't seem logical, because Royal isn't providing Covid Testing like previously for reentry back into your home country. Getting Tested with paperwork to board the plane home is another added step, so better to fly out following day. Who knows rules could change again and with Europe season not started yet no one knows how it will roll. Many areas of Europe are requiring to enter with a test plus quarantine right now so that isn't going to work for many of us. Guess time will tell......do we sail Europe or Not this season or does Royal issue more cancelled sailings??? What if it's like now in some situations in Caribbean??? Floating the seas without being to stop at European ports. Will it be worth it to jump the pond this Europe season or not?

its a waiting game at this point and they definitely have alot of our money in their pocket. if another round of cancelled cruises happens i cant even imagine wondering time frame Royal will say for this batch of FCC/refunds when they havent even got mess from back in April til now cleaned up. i just dont see cruises in Europe happening at all this season if go back to what Mr Fain said that will start out with short sailings and limited ships sailing; however, there is final payment due dates approaching for many of us so what is one to do...........thus more money put in Royal pocket and just wait to see what happens.

its so frustrating to say the least summer is here and still no cruising at all. even with what we all have booked its so annoying because there are so many variables to have to deal with the trip being planned from hotels, airfare, requesting time off work and everything else. this bit waiting til last moment to cancel and leave us all hanging is just ridiculous at this point. then our next obstacle is to chase after Royal for refunds and FCC that are taking an unacceptable timeframe from a business standpoint. plus deal with cancellations of hotels and airfare then go to boss and say oh forget about that week i needed off because cruise is cancelled again. of course once FCC or refund is issued checking to making sure dollar amount is correct.................. reality is i am sure Royal knows whether they are sailing Europe in 2020 or not by this time. just by discussion Fain has stated over and over, we are planning on starting out with short sailings with fewer ships sailing at full capacity. so why does Royal continue to leave its loyal customers hanging wondering are we or are we not sailing............????? its a question everyone is puzzled over and leaves a bad vibe among many of us over the entire situation. for me i am grateful among grateful to have a travel agent who can do majority of the chasing and going to battle but dealing with my boss every time i need to tell him NO vacation needed that week afterall so put me back on once schedule is posted that part is all left up to me to handle.............maybe telling boss once but after numerous times to redo schedule he isnt happy at all. guess i am glad didnt have to take vacation anyway housebound but dont want to jinx it because next scheduled cruise is Aug. guess we all will just have to wait and see what happens next if we are or arent sailing in August. when is everyones next cruise? think we all have dry dock syndrome blues....... where did you get email on quarantine 14 days for international travel?

everyday its another turmoil with Royal these days with all of us just over their excuses with the entire situation in regard to screw ups with FCC amounts, massive delays of funds being issued, ship changes and just being felt as oh well either sail or lose, cabins being switched, lack of communication on whether sailings happening or not. you just dont know what to expect or when the bomb will explode...... all i can say for all us who utilize travel agents, we could never be more appreciative and grateful for fighting the battle for all of us spending hours among hours on phone with Royal once they get thru, reaching out to their area dm to resolve problems and address all the changes from airline/hotel arrangements and travel insurance. i am just glad its NOT me having to fight my own battle with all my cruises craziness ............just glad my travel agent has patience to deal with me trying to straighten many problems one after another when Royal drops another bomb. just hope my travel agent doesnt cringe when she sees another email or phone call from me about another problem..................just sent travel agent email, my reservation AGAIN vanished for no reason for a sailing. again Royal has missed the ball on this whole situation from the very beginning and they havent even apologized not once. if only they realized all the variables involved from our standpoint or if it was personally them on the other side maybe things would be different. tomorrow will be another day and hopefully soon we all will be finally cruising having many lava flows on a much needed cruise to get out of dry dock syndrome and forget all about this chaos.

MSC GUIDELINES POSTED THIS MORNING NEW ENHANCED EFFORTS TO HELP PROTECT GUESTS & CREW 3/12/2020 UPDATE March 12, 2020 – NEW RESTRICTIONS FOR EMBARKATION IN MIAMI ADDED BELOW AND MORE We want to reassure you that everyone's health and safety on our ships is our top priority and we can confirm there have been no cases of coronavirus on board any of our ships. Guests embarking on a cruise are requested to take the following into account: We are denying boarding to anyone from high-risk areas: Anyone who has travelled to, from or through mainland China, Hong Kong, Iran, Taiwan, Japan, Vietnam, South Korea, Macau, or Italy in the past 14 days (this includes transit flights in the aforementioned geographies) will be denied access to the ship. The same rules apply to such guests' travel companions (parent, spouse, child, siblings, or a companion who shares a cabin); PLEASE NOTE: Travelers choosing to travel with their Italian passport but residing elsewhere must show official proof of residency. Residency must not be in one of the above countries. Travel history must also show that travelers did not come through one of those territories during the past 14 days; For the Caribbean area only: Japan is considered a high risk area by local authorities. Therefore, anyone who has travelled to, from or through Japan in the past 14 days (this includes transit flights) will not be allowed on board: MSC Meraviglia, MSC Divina, MSC Armonia, MSC Preziosa and MSC Seaside. For all ships embarking in Miami, we are further elevating our health measures, in line with the recommendation of the Cruise Line Association and the USA Government. Starting from Saturday, March 14, 2020, We will deny embarkation for: All guests with severe chronic medical condition (heart disease, diabetes, lung disease) as specified by the U.S. CDC All guests 70 years of age or older at embarkation date or who turn 70 within the duration of the cruise, unless provided written verification from their qualified treating physician certifying no severe chronic medical conditions and otherwise fit for the cruise We started thermal temperature check on all Ports and all Gangway We started weekly health screening for all crew members Important for European guests bound to the USA Entry in USA is closed to most foreign nationals who have been in certain European countries at any point during the 14 days prior to their scheduled arrival to the United States. These countries include: Austria, Belgium, Czech Republic, Denmark, Estonia, Finland, France, Germany, Greece, Hungary, Iceland, Italy, Latvia, Liechtenstein, Lithuania, Luxembourg, Malta, Netherlands, Norway, Poland, Portugal, Slovakia, Slovenia, Spain, Sweden, and Switzerland. This does not apply to legal permanent residents, (generally) immediate family members of U.S. citizens, and other individuals who are identified in the proclamation. This restriction comes into effect at 11:59 p.m. eastern daylight time on March 13, 2020 and is expected to be in place for at least 30 days. Rigorous pre-embarkation screening: Guests with signs or symptoms of illness such as fever (equal to or above 37.5 C°/99.5 F° in vessels worldwide; equal to or above 38 C°, 100.4 F° in vessels sailing from sailing from USA) or feverishness, chills, cough or difficulty breathing have been will be denied boarding. The same rules applied to their travel companions; Anyone who, within 14 days before embarkation, has had close contact with, or helped care for, anyone suspected or diagnosed as having coronavirus, or who is currently subject to health monitoring for possible exposure to novel coronavirus, has been denied boarding; MSC Cruises has conducted and continues to conduct pre-boarding screening to exclude persons who may be at risk; Guests with Chinese passports who have not travelled mainland China Hong Kong or Macao in the last 14 days and are in good health may board the ship. However in some countries local may deny access to holders of Chinese passports or who have travelled through some affected countries. Keeping the ship free from infectious diseases: Throughout the cruise, at ports of call, guests and crew embarking and disembarking will be frequently checked by thermal cameras for fever symptoms; In addition, there has been and will continue to be an elevated deep-sanitation on every ship in our entire fleet. There is increased continuous disinfection of public areas especially frequently touched areas such as handrails, elevator buttons, door handles and reception desks, and people are reminded constantly to thoroughly hand-wash and use alcohol-based hand-sanitizers; At this point we can confirm there have been no cases of coronavirus on board any of our ships but we need your help to reduce the risk of infection by exercising the following routine precautions: Wash your hands often with soap and water for 20 seconds, and help young children do the same. Where soap and water are not available, use an alcohol-based hand sanitizer; Cover your nose and mouth when you cough or sneeze. If a tissue is not immediately available, cough or sneeze into your upper arm; Avoid touching your eyes, nose and mouth with unwashed hands; Avoid personal contact, such sharing cups or eating utensils, with sick people.

as far as leo goes look for taxi 303...................he doesnt charge per person its a per day rate(vehicle) and his philosophy is to make your day memorable. if you have a group and split the cost its more cheaper than a ship excursion. read up on blog Riveracruise did specifically on Leo Brown. you will truly see how rewarding we all feel after spending a day with him in St Maarten. here is info 1 721 553 4290.

for me i used the private driver(Leo Brown) that was recommended by Matt and many others on the blog. he is reasonably priced and you cant go wrong with him. he will definitely make your day enjoyable and EVERYONE there knows him as if a celebrity no matter where he took us that day. each visit i always contact him because he makes the day that rewarding. he can even accommodate big groups which is cool. its all how you want to make your day. in december i took a friend on the memorable day with Leo and he still talks about the great time he experienced. i am headed there again in 2 weeks and cant wait to see him again.

with me i am high risk candidate according to the guidelines from CDC but i am not going to live in a bubble. i leave in less than a month for a 10 night Caribbean sailing and my suitcase is packed and cant wait for some much needed relaxation. after that will be back a short time then off for European cruise with some time on land before and after cruise. i am by far not elderly and continue plan on enjoying life to the fullest. heck maybe the ship will be so empty thats more for me to enjoy without chaos. i personally cant be in dry dock too long and if i am going to get sick it could be literally anywhere whether home based or cruise based.

i would do research yourself online and also work with your private driver. remember island is divided into french and dutch side with so much to do. if never seen planes fly over Maho beach that is a highlight for sure. it really depends on your personal interests because there is something for everyone to do from an island drive venture with stops at landmarks etc,zip line, beach adventure, snorkeling to a foodie adventure. every time i go there my private driver i continuously use the same person always make the day rewarding and different each time.