 Posts

18

Joined

Last visited
Recent Profile Visitors
The recent visitors block is disabled and is not being shown to other users.
Meangreen's Achievements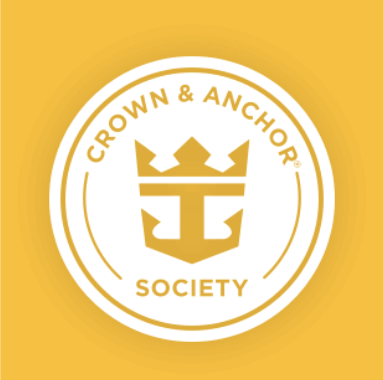 Gold (2/7)
8
Reputation
We did find an excursion outside of RC, but weren't able to book it because the available times would put us outside the window the ship was at port. Our plan is to get off the boat and shop a little then return to the ship and take advantage of the small crowds to do activities.

We will be visiting Nassau next week and my wife was wondering if there is a way to find out about excursions that might be available but not through Royal Caribbean. Most of the RC excursions she was interested in are sold out. Personally I'm good just skipping an excursion and just checking out some shopping in town.

So if we have the consent form filled out will we still need her birth certificate?

My wife got remarried to myself a couple years ago and she has one daughter who is still a minor that has her dad's last name going on a cruise with us next week. We read through our cruise packet and are trying to figure out what all documents we will need for her to board the ship. Help please?

Our first cruise is coming up and unfortunately this is the only stop in a foreign port (outside of Coco Cay) due to an itinerary change. We don't have any excursions planned, so what are some things we might need to wander and see? Also do we need to bring our passports so we can get back on the boat or is the sea pass good enough?

We are leaving on our first cruise in just under two weeks on Independence of the Seas. One of our group is a e cig user and is trying to figure out where the smoking locations (other than the casino) are located on the ship. We couldn't find them on the deck plans. Any help please? He wants to call RC so I'm trying to save him an hour on the phone.

We got lucky and I caught wind of the Black Friday sale (long before I knew about this site) and paid $55 each for the 6 of us. We're on Independence in mid July. We also scored drink packages and some other things at half price during that sale.

We're using the same place next month. Curious how it goes for you. We booked our boarding time 1 hour after we're supposed to drop off our vehicle in case we hit any snags.

Last update: all 8 tests arrived today in two packages, so it took 48 hours. We're 1 step closer to cruising!

UPDATE - the 6 pack I ordered Monday looks like it will be here today because according to FedEx the package left Miami and is currently in Indianapolis. The two pack, I have no idea when it will ship at this point. Tried to create an account on their site and was having issues last night.

How long did it take to receive your tests from Emed? I ordered last night and one order had the shipment notice cancelled with FedEx this afternoon. I'm a little concerned because I have people around to grab the package this week when it comes, but not next week. We don't sail until mid July so waiting isn't as big of a problem as the fact they are temp sensitive and outdoor temps are going above the threshold starting this weekend. On a side note I needed 8 tests and I had to order a 6 pack and a 2 pack separately which meant I had to pay for shipping twice. Kinda stinks.

Can the Emed tests be done over a cell phone? We are leaving for our trip early 2 days out from when we set sail and aren't planning on taking an ipad or laptop.

When my check in went live at midnight last Friday but it wasn't until 9 am CST the before I could select a check in time.

Check In Just opened for us, but when I click on arrival time it just keeps saying wait until closer to your sailing. How do I get an arrival time? Just keep trying?

Is there a way to find a receipt for a paid cruise? I've looked all over my account at RC.com and can't seem to find a receipt for what we paid for our upcoming cruise. I know the total we paid, but wanted to see a break down since we prepaid gratuities and bought the insurance.