Posts

66

Joined

Last visited

Days Won

1
bkirkham's Achievements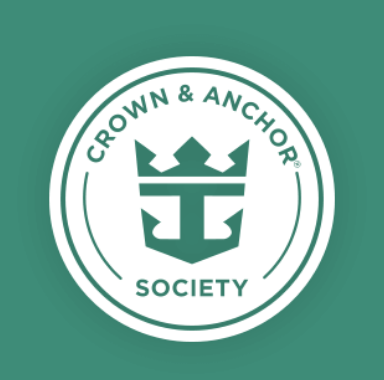 Emerald (4/7)
27
Reputation
We are sailing on the NCL Getaway in October and got the UBP with our booking promotion... I am interested in seeing how it works for us there. On our Enchantment sailing last year I think we would have been better of not getting the package.

We are thinking about booking spring 2016 on the independence of the seas 4 day to Cozumel. I had seen some stuff about the cabin last year and for some reason it popped into my head last night. We need a short cruise for spring and we had already sailed the Enchantment so I didn't think royal would have much to offer But luckily the Independence is sailing some 3 and 4 night trips in 2016. I mentioned this to my travel agent to see if she had previously had any guests stay in the room or heard much about it. Well, I checked my email today and she had run a booking for me to hold the room on April 14, 2016! Awesome agent! Anyway what are your thoughts on the Independence and the cabin if you have stayed in it?

Thanks everyone. I might just wait and see what deals come around in next years Wave promotion season

Still trying to figure that out. But most likely a shorter 3 to 5 day cruise. We already sailed on the Enchantment, and would like to sail on another ship

Any dates for around May 6th that are shorter than 7 days?

I will be celebrating my 40th birthday next year, May 2016. As a cruise newbie and loving it, I would like to take a cruise to celebrate my bday. So I am looking for suggestions. Our first cruise was on the Enchantment of the seas and I love it, but we would like to sail another ship if possible. TIA. Brad

I have been trying to use the new website to search for a cruise in May 2016. But whenever I either click on the exact dates or just pick the month of May. It never narrows the search and reverts back to the default dates?

I absolutely agree. And when looking at the Getaway the room and the balcony are the same size a regular balcony room. The difference comes in the bathroom, a larger shower and double sink. If you are looking, go with a large aft balcony or a large balcony instead of the mini suite.

Each lines has its own niche to offer from bumper cars to water slides to make the ship more of a destination on its own

I don't see the beverage package offer, just the bogo and obc just noticed the other posts. nevermind

I don't know if I am in the minority, or if I am a different type of cruiser, but the ship itself is the MAIN destination for me. I am still new to cruising and love exploring the ships and enjoying the amenities that are offered on board.

First I have to say how impressed I am with the honest and friendly posts about a cruise other than RCCI. It goes to show the amount of class the loyal Royal cruisers have. As for prebooking shows and dining times can be done on board as long as you are flexible with that time and which day you do them

Craft beers generally or not served on board. Some are, but if you are looking for your local pint house selection you will be disappointed. Remember this is a ship with a limited storage space so it will be like shopping in a convenience store, not a beer garden. But Carnival will have an on board brewery on their new ship the Vista.

The cruise isn't until this October. But we ended up canceling the Navigator cruise and booking on NCL Getaway for the same week. We ended up getting a deal on a balcony guarantee for just $70 more per person on the Getaway and got the ultimate drink package for free for both of us with there current promotion. We are looking forward to trying Norwegian.