Posts

32

Joined

Last visited
Recent Profile Visitors
The recent visitors block is disabled and is not being shown to other users.
Rogillioville's Achievements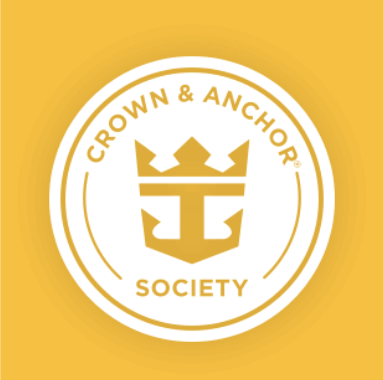 Gold (2/7)
15
Reputation
my 2 cents: 1- likely no testing will be required by then, so all of this is moot. 2- IF tests are still required, you could do your tests using your cellular data (and thus no possible ship wifi troubles) while in Mexico on Friday the 17th (2 days before your next departure...verify your cellular plan allows this without extra charges)

have that conversation with your room steward, we've always found them to be very helpful and willing to "hook you up" if they can.

I understand that a comped cruise does not qualify for a RCCL stock owner benefit as per the rules, but what about if you upgrade the comped interior to a balcony, will the benefit kick in then?

as far as I know it is available to you now, unless it changed in the past month or so (we received it for a May cruise).

keep an eye on it. ours was all ok until they decided to change it and we had to get our 18yr olds rightful status back on the first day of our last cruise, but was warned it might get changed again.

4 people in an Uber XL will be tight if you are heavy packers. I have a guy that owns a local limo service, he picks us up in a suburban so I know we have plenty of room with all the luggage and an accessibility scooter for my 4 person group.

I got off Quantum this morning. We had a very similar situation that Ovation seems to be going through. Our facebook group was lit up with all the usual rumors, even if half of it was true then RC is not prepared for the full capacities that are boarding right now. Several of our "everyday" crew members disappeared and we were told they were sick. The entire crew was told to upgrade their masks to N95's midweek. One of our concierges that we were extra friendly with profusely apologized for the cruise experience (I wasn't even complaining about anything). They were struggling to find their groove all week. It was obvious they were not staffed for the full ship.

They will be issued one upon their first cruise. Not sure the benefit of having one before the first cruise for them, but they definitely will get one before turning 18 when they sail.

Thank y'all for chatting with me about this.

The last rep mentioned this and we went and looked at it together, but I did notice the CAS membership benefits sheet that this is from was changed in March. I need to find one from December (she turned 18 on December 29th) and see if it was different. I just can't believe so many people told us wrong until today. Needless to say, it's very frustrating.

that is exactly how it was originally explained to us by several of the loyalty reps we talked to

I agree 100% @smokeybandit. I plan on calling back Monday and talking to someone else. It just doesn't seem right. She has only sailed with us on 2 cruises (7N & 9N), but we understood this was plenty to be able to inherit our diamond.

I'm happy you had such a memorable cruise!!! Before we sailed on Anthem we had a less than stellar cruise experience on Liberty of the Seas and swore off Royal Caribbean after that cruise. We did Anthem 3 years ago on a 9 night New England - Canada itinerary, and this ship turned us around and brought us back to Royal Caribbean. LOVE LOVE LOVE Anthem!!

I had an interesting phone conversation with a CAS supervisor today. At the end of 2021 we realized we were within striking distance to hurry up and get diamond before my daughter's 18th birthday so she could inherit our new diamond status. She has sailed with us a few times and did already have her own CAS number. I verified with CAS reps onshore and on ship to verify what we were planning would work. I find out today that even though we became Diamond, our daughter is not eligible for the inheritance. The reason given was she did not sail prior to her 18th birthday with us as diamond so she is ineligible. I'm hoping this was just a situation where it was late and I was their last call for the day. But I'm also concerned because after we earned diamond status and before her birthday I called and made sure everything was good and she would be marked as diamond. Today, CAS rep on the phone said she sees where it was reversed due to the above given reason. Back to gold she went. I'd love some perspective on this if anyone has any......moral support at the least .

Just for clarification, it says the benefit is not available for complimentary cruises, does this include casino comped cruises? what if it's comped and you pay to upgrade to a better category?