 Posts

20

Joined

Last visited
tmh's Achievements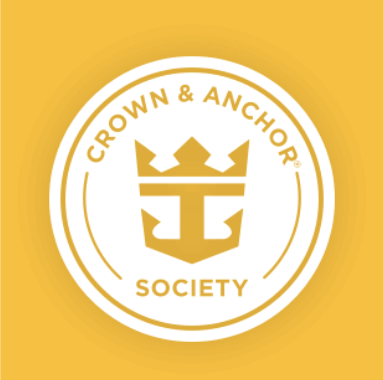 Gold (2/7)
2
Reputation
Thank you for the link! Very helpful indeed!

I suppose the real problem is that there are three adults and one of them is non-English speaking. This would make things a bit difficult in terms of communication. The other passengers would be children. Personally, I have never used a taxi. By any chance have people seen or used mini-van "taxi's" ?

For a group of 9, what is the best way to get to the airport from the ship? We've made transportation plans to the ship but have not quite thought about how to get to the airport after the cruise. Suggestions? I do seem to recall someone mentioning there are vans/taxi's etc from the ship. But for a group of 9, what is out there on the day of debarkation? Or, can transportation be arranged upon boarding the ship? We will be leaving from Ft. Lauderdale January 3rd.

Just thinking proactive. I suppose Ebola is just a little closer to home than I'd prefer even though we're up from that there North, yer know. ;)

While I hate to make mention of Ebola and RCC together, I don't think it is too far fetched to think about. My family is going on the January Oasis trip and I hope to God Ebola will not be such an issue come then. In the meantime, does anyone know if RCC has precautions or has addressed the likelyhood of some sort of response team if Ebola is suspected? Better yet, will they implement specific screening requirements before boarding such as what I hear airports are doing now? While I know it might be a hassel, I would just feel safer if there was some sort of screening prior to boarding as being on a ship with 5,000+ people is quite a small place to be when it comes to contagious viruses. If this is not being addressed, may I suggest as many of us as possible request or inquire on this? Comments, thoughts??

I noticed the changes on the Oasis posted on Facebook. Just wondering if anyone knew if the shops that have been replaced will be relocated to another part of the ship? I was actually hoping to take my kiddos to the cupcake shop and the donut shop. And, when are these renovations taking place--before January 2015, I hope? Any info would be much appreciated! Thanks much!

This is the first time my family and I will sail with RCC. I have family who have traveled with RCC several times. They've always seem to have good luck and upon arrival have been given free upgrades with their rooms--going from inside rooms to ocean view rooms. Have any of you seen/experienced this and how likely is this to happen? Has anyone experienced other pleasant surprises when checking in?

The prices have obviously changed in 4 years. :) Going from $150 to now $225.75. The information on this page was much helpful! Thanks.

I see. That information is very helpful. Thank you!

Hello, Has anyone reserved a beach cabana at Labadee? I looked at the price and it just seems extremely pricey as it is priced per person and not per day. I'm seeing $225.75 USD Adult, $225.75 USD Child. Does anyone know if there are less expensive cabana's for rent upon arrival? And....if you have reserved one of these cabanas before,....what if, you only reserved it for one person but you are with a group and they all join in at your cabana?? Is there some sort of "check" system RCC uses to check use of the cabanas? If cabanas are not an option, I'm assuming there are plenty of lounge chairs and umbrellas??? Thank you!

Wonderful and, again, thanks much for this information! Will definitely look into Hyatt House! :)

Thank you for this helpful information, Tylor! We'll be traveling with a larger group so I was concerned with how we'd be getting 9 people to and from one place before and after the cruise. I'm glad you mentioned "buses" when returning from the cruise. Also, any idea on whether these buses charge per person or family etc. and, if so how much?

RCL says ground transportation to its pier can be purchased. Has anyone used this service before? If so, how much did this cost? And, if not, how have you gotten to your hotel to the pier? Did your hotel automatically offer transportation services to the pier on the day of embarkation? How about debarkation? How did you go about scheduling that? Any information would be much appreciated! This would be in Fort Lauderdale, FL. Thank you much!

Thank you both! Sounds like I have many options to relaxation! :)

If you don't feel like leaving the ship when its at port, are there activities you can do on the ship? Just curious...