 Posts

561

Joined

Last visited

Days Won

3
Profile Information
Gender
Location
Interests
MikeK's Achievements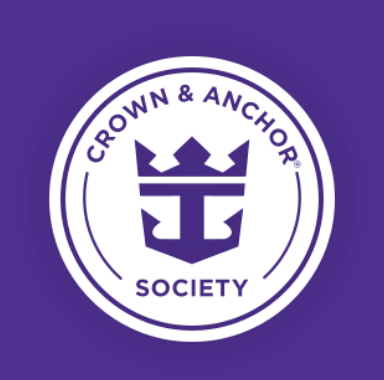 Diamond Plus (6/7)
415
Reputation
All depends on how old they are, most young kids have no real concept of money so that wouldn't mean much.

You will see everything from shorts, Tshirt, and flip flops to tuxedos. Your on vacation! enjoy your self and don't worry about what you are wearing or anyone else is wearing!

They will be allowing self administered home test for the unvaccinated. Way too easy to cheat on that one!

One of the main reasons you get a passport for cruising is to have it in case of an emergency. Leaving it in your room is defeating that purpose. Take it with you and protect it well. The hoops you will have to jump through without your passport is not worth it. If all the cruising you do is a closed loop cruise you would be better off saving the $200 for the passport if you don't take it with you.

If one of your kids were to misplace their card and someone else tried to use it the cameras will pick it up (there are cameras everywhere) If some were to try and purchase a big ticket item, jewelry store, the clerk will swipe the card and the card holders picture will come up. It is not like the bad guys can get in their car and escape. You can put spending limits on cards.

be room for anyone who isn't suite or diamond.

You might try the Viking Crown lounge on deck 14. Great view but not sure any place is quieter. The suite lounge and the diamond club are both up there but there should

Since I pay my RC card completely off every month I use mine to buy any large purchase. I don't get the double points but even with single points it adds up.

you are correct. I also emailed them for my reservations but I always like to confirm and don't assume anything.

We stayed in Loft Suite on the Harmony April. This wasn't our first Loft Suite stay or suite cabin so we pretty much knew what to expect. Go to the suite lounge/Ck when you first get on board and eat lunch at the Ck. Lunch started about 1130 so we sat in the suite lounge until then. Visit the suite concierges while your waiting for lunch to set up any reservations you might need like the comedy club. Then walk over to the Ck concierge and get your times you want to eat there. I didn't care for the lobster recipe so next time i will eat lobster at MDR. Our cabin was right next to the elevators so I would take a quick trip in the suite lounge in the mornings for a sweet roll and coffee. If you have a large travel coffee cup and have room bring it with you it will come in handy for the quick trips to the suite lounge.

We also use Jacki. She is a nice lady and is always there for us.

On our last cruise a Large family in line (right in front of us) waited till it was their turn to start searching for paperwork. Needless to say it took them forever to get it all together. There are only 4 things you will need to check in. 1. Passport or certified birth certificate with picture ID. 2. SetSail pass (it is better and faster to have a printed copy instead of off your phone) 3. Original Vaxx card. 4 Proof of negative covid test. (again it is better and faster to have a printed copy. Use the one on your phone as the back up) Paperclip or attach these together in some way for each individual

We will be leaving in July on the Mariner at pier 5. I have never been to pier 5 so wondering if anyone else has left out of that area? Is the luggage drop off in the parking garage or out by the ship. Is the parking about the same as the RC pier? Are there clear signs directing to parking etc.?

Swinger of the Seas. They could decorate it with pineapples.