 Posts

497

Joined

Last visited

Days Won

3
Profile Information
Gender
Location
Interests
MikeK's Achievements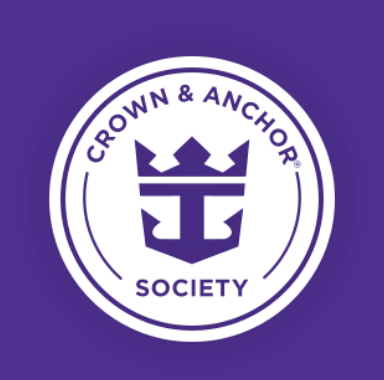 Diamond Plus (6/7)
357
Reputation
Not only tag everything but put photo copies of your passport, drivers license and cruise schedule in your bags. If they find your lost baggage and they don't have tags your bags will be opened to find out who they belong to.

Me too. I found one in my spam folder

We did the CLS on the Oasis and it does have the wow factor. The stairs get old after a while so we made extra sure we had everything we needed before we left the room so we didn't have the unnecessary stair climb. I believe the rooms near the elevator are better since it is short walk to CC and suite lounge. Looking down that long hall to the rooms on the back of the ship made the rooms near the elevator even better. The huge shower on the Oasis CLS is great! I'm no spring chicken anymore so I would probably take the OS now.

Started out with simple balconey rooms then made the plunge to a Jr. suite. Stayed in JSs for a while then moved to a Loft suite when we got a great deal on the move up. We haven't looked back since. I guess we use the old saying about you only live once and you can't take your money to the grave. So we enjoy it while we can.

I try to bring shirts (pocket Ts) with a top pocket. I haven't lost one yet.

WAAAYTOOO reacted to a post in a topic: Mariner of the Seas - July 17, 2022 - RoyalCaribbeanBlog Group Cruise

I signed up for this cruise months ago. Didn't know it was a group cruise.

About 6 months ago I got frustrated with my long time agent and changed to MEI. I have been using Jacki York and it has worked out great. She has been a big help! Got us and my three daughters with their families set up on a cruise and My wife and I on another cruise.

My grandmother used to take my sister and I to a place called Happy Land on Siesta Key in Sarasota for lobster night. It was an AYCE which was rare then This was in the late 50s or early 60s. They had this huge revolving salad bar which was unusual then also. The first time I grabbed my salad plate to go to the salad bar my grandmother took the plate from me, tapped me on the back of the head and said "You are here to eat lobster"

You might be a Karen if...........

Voyager of the Seas in 2000. It was the mega ship at the time. We took our 3 teenage daughters and had a great time. Took a Carnival cruise after that because we wanted to do the Panama Canal. Been all RC since then. We have 2 cruises in 2022 with the Harmony in April and another family cruise with the Mariner in July. Would like the try Celebrity.

We were staying at the Radisson near the port and it turned out there were 4 ships leaving that day. The wait for a shuttle turned into a cluster. So we called a Uber to skip the long wait. He was there in less than 10 minutes, loaded baggage for 4 adults and we were at the port 5-10minutes later. The total cost was $12. It was a short trip but worth every dime. This was many moons ago but I think a Uber would be worth it.

Look on your sea pass card and see what deck and table number your assigned. Sometime before sailway when your exploring the ship when you first get on go by the dining room your assigned and find your table (yes you allowed to go in the MDR). This will save you time on the first night so you don't have to wait in line for a server to show you to your table. Just walk past the lines and go right in to your table.

I never got an FCC email for my cancelled August 1st sailing out of Port Canaveral. I got in touch with my TA and he had the info. He told me he thought RC would send me an email. It says my FCC expires 4/22/22, I didn't realize it had such a short life. My April cruise in a GS on the Harmony has gone up $5K for the two of us. Glad I got the reservations when I did.

You will need to get reservations for the different shows. Theater shows usually coincide with the eating times in the MDR so make sure when you are getting reservations it doesn't conflict with your eating times. Same goes for the Aqua Theater times. If I remember correctly the reservations that you make will automatically be put on your card and I believe there will be paperwork in your room showing your times. The different theaters will have lines before show time that are for people with reservations and a stand by line. Give yourself time to make it through the lines because just before the shows they open up the theater to the standby lines for the people that didn't show up for their reservations. The comedy show also requires reservations. It is R-rated so if you get your feelings hurt easily be ready because they pick on everyone. Enough for now I will get back later on some other things. Happy Sailings. Like others have said you will be hooked on Oasis ships.

What kind of cabin will you be in? That alone would help on tips and advice. Welcome to the blog.