 Posts

553

Joined

Last visited

Days Won

3
Profile Information
Gender
Location
Interests
MikeK's Achievements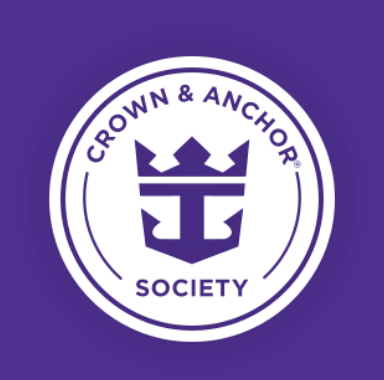 Diamond Plus (6/7)
412
Reputation
Since I pay my RC card completely off every month I use mine to buy any large purchase. I don't get the double points but even with single points it adds up.

you are correct. I also emailed them for my reservations but I always like to confirm and don't assume anything.

We stayed in Loft Suite on the Harmony April. This wasn't our first Loft Suite stay or suite cabin so we pretty much knew what to expect. Go to the suite lounge/Ck when you first get on board and eat lunch at the Ck. Lunch started about 1130 so we sat in the suite lounge until then. Visit the suite concierges while your waiting for lunch to set up any reservations you might need like the comedy club. Then walk over to the Ck concierge and get your times you want to eat there. I didn't care for the lobster recipe so next time i will eat lobster at MDR. Our cabin was right next to the elevators so I would take a quick trip in the suite lounge in the mornings for a sweet roll and coffee. If you have a large travel coffee cup and have room bring it with you it will come in handy for the quick trips to the suite lounge.

We also use Jacki. She is a nice lady and is always there for us.

On our last cruise a Large family in line (right in front of us) waited till it was their turn to start searching for paperwork. Needless to say it took them forever to get it all together. There are only 4 things you will need to check in. 1. Passport or certified birth certificate with picture ID. 2. SetSail pass (it is better and faster to have a printed copy instead of off your phone) 3. Original Vaxx card. 4 Proof of negative covid test. (again it is better and faster to have a printed copy. Use the one on your phone as the back up) Paperclip or attach these together in some way for each individual

We will be leaving in July on the Mariner at pier 5. I have never been to pier 5 so wondering if anyone else has left out of that area? Is the luggage drop off in the parking garage or out by the ship. Is the parking about the same as the RC pier? Are there clear signs directing to parking etc.?

Swinger of the Seas. They could decorate it with pineapples.

Most cruise terminals have a suite waiting area and an area for other cruisers. If you are there early when they call for suite boarding you will be able to board with the suite cruisers. To be in the terminal when they call for suite guest you will need to set your check in time as early as possible. As a suite guest you do not get priority time for check in. You will have to fight for that time like everyone else. Check in and boarding are two separate things.

That would depend on what side of the room your bed is on. If I'm not mistaken some rooms the bed is closest to the bathroom and others the couch is closest to the bathroom. Don't know if your familiar with the website Cruise Deck Plans and Database but it has videos or pictures of most all the rooms in the RC fleet.

On my last 10-15 RC cruises I have been using suites. Although we have't had to share a room with kids (couldn't afford it when kids were little) we can tell you once you get used to the suite life it is hard to go back. The perks might seem subtle but put together over a 7 day or longer cruise it adds up to a better time. In your case if you can afford to get connecting rooms it will make a difference not having to share a bathroom with 4 people. Good luck and don't try and do it all. Your on vacation!

We were on the Harmony April 3rd and stayed in a loft suite. There was an outlet on the right side of the bed and I used it to plug in my Cpap. I did not need an extension cord.

Another option for lunch when you get on board is the Solarium Bistro on deck 15 at the very front of the ship. It would be wise to go directly there when you get on the ship because the tables fill quickly.

We were on the Harmony April 3rd cruise and didn't care for the lobster this time. The coastal kitchen cooked it different so I though I would give it a try. I want do that again. Next time I will skip the CK and eat in the MDR for lobster night.

Relatively intelligent people are not allowed on the ship. Only smart people!