Posts

19

Joined

Last visited
Profile Information
Gender
Location
Interests
Paul&Karen's Achievements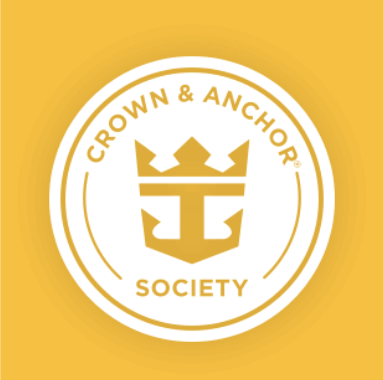 Gold (2/7)
6
Reputation
As we come from Australia we spoil ourselves. I had the same issue two years ago. We had a Balcony that's fine as no Suites were avaliable at the time. A few weeks out some Suites came up anyway long story short we were told that we would have to cancel and rebook, not an issue but we would loose the total money and would then have to,pay for the suite in full. Not worth it. Told when we were on board and met a few people that they did the same thing (around the same time we were looking) only had to pay the difference from Balcony to Suite. Was not happy at all.

We have been cruising with RC for sometime now and booked our current cruises (2) about 5mths ago for Christmas cruises. I like many of us, get the emails in regards to cruise deals ect. Just received another email stating that there is currently a 30% for the 2nd passenger through RC. Though Hmmmm might just check this out. So after doing the normal checks and balances (online with RC) found out the deal it isn't a deal at all and still quite abit more money than originally when we booked 1st cruise we saved $600 on a Suite, 2nd $800 on a Balcony. So another email, comes in from another company offering deals for all cruise lines. Thinking Hmmmm try again, with the "deals" even more exspensive. Is everyone else seeing this sort of thing???? Not saying in any way or form that it's "false advertising" but when is a deal "a deal". Yes I understand that when we booked sometime ago prices can go up and down. Travel safe, Paul and Karen

Thanks everyone for your replys, given that 2/3 of the people who will be going to the island maybe of the "non teenage" age group we a might have some issues Thanks Paul and Karen

Hi fellow travels (from Australia). My wife and I are heading over at the end of the year for our 5th and 6th Cruise with RC. The 1st Cruise is to Coco Cay. My silly question is, to get up to the water slides ect is there much climbing??? I read on the RC site there is "some climbing" and list it as "moderate" but it doesn't say if the climb is 5 story's, 1 story or............??? Thanks everyone, given the world at the moment I hope any travels you do is safe and sound. Regards Paul and Karen

Just came off the Anthem, this being our 4th Cruise. Certainly not saying we are seasoned cruisers. This trip was really an eye opener and never noticed it before in regards to pissed off poeople. Nearly got in a fight over the ice cream machine on the pool deck. The guys were refilling the machine and two older lady's (80's) were in front of me (in line) having a chat. As soon as the machine was ready one step forward and then she was pushed out of the way by a guy who thought he had more of a right to go first. As I didn't see pushing an old lady a good thing this soon escalated into abit of a chat and that he had more "right" to get one first. Every line, any line, ...lifts, Windjammer, getting off/on the ship, basically to go anywhere was a joke people pushing in people getting pissed.....a line is a line people. Great entertainment watching the issues unfold, but being military I don't take the elderly being "man handled" and it seamed to happen a few times. I watched a lady in a mobility scooter when we boarded stating that she should have better treatment and be in front of everyone to board abused two of the staff and demanded priority due to her handicap, only to see her two days later dancing like a 20yr old. Oh the stress......... Paul & Karen

We have just got off the Anthem from a 12 day trip. Must admit we are not a seasoned cruiser (4) like many I read on here but noticed quite a lot this time "not" doing the right thing by others.....what I mean by this if a person lacks a form of hygiene and that person gets sick...more fool you..however this seams never the case. Noticed, not that I scan the toilets, when I've gone I wash my hands, noticed this trip many times males not washing after a "1 or 2" and just walked out. Noticed, young kids at the Windjammer grabbing food (no tongs) as there parents have just let them "do what they want" un supervised.Cookies being the main items. Sorry not OCD Clean but sometime you just have to question why when it's so quick to get sick in a confined area. Regards Paul & Karen

UPDATE. Had a phone call from RCCL yesterday 24 Oct, to my work phone. A lady explained she could offer a JNR Spa Suite. If I was to upgrade to a JNR Spa Suite the price would be $3000 on top of my $4463 (then changed the deal to $2500) so this put the suite at $6933 in total to inc fees. I explained that you have JNR Suite Garrantee for $5800 and dropping in price over the last two weeks and inc $100 on board credit I explained that would be a change over, (without fees) $1388 how about I pay that right now so you have sold a suite. Reply "no can't do that". So lady's and gents we are no better off, RCCL will not drop the fees of $2200 if we would like to upgrade. Its sad when other can make changes without fees and I cannot. I asked why, she wouldnt answer. I then got alittle angry and asked is it because we are in Australia and certain rules or because I am military in the Army again wouldn't answer the question other than explaining this is the best deal they can do. Again told the lady we are not cancelling our balcony only upgrading, no not interested. So I said you have now lost a customer. Take care everyone, travel safe where ever you go. Paul & Karen

TKS Sabrinaklai for your reply and taking the time to add to my/this post. Well that just makes me more angry at RCCL, I sent a cut and paste of my post, change very few words to RCCL Contacts page and the reply said the same, very blunt, straight to the point and I had to read it a few times as I took it they were having a bit of a dig at me. Bottom line again was no you will loose 3/4 of my money and be charged $6400 for the JNR Suite (more than original price). I was going to reply after a few days of cooling down and cancelled my next Christmas cruise with RCCL......... I can't understand the issue, again happy to pay the difference. Airlines do it, Hotels/Motels do it...hell I can even get an upgrade on my McDonalds Meal Deal for a few extra $$$$? Maybe RCCL need to get with the times and have better or common replays across the board to their Help Desk.

Sorry ladies and gents forgot to add. If we ring from Australia we are put straight onto RCCL American help desk, so talking with a Rep directly in America. Cheers

Just rang RC to seek an upgrade for our 12 Day cruise leaving 2 Dec out of NY to what's left of the Caribbean, and I see there maybe another one forming called Ophellia. Anyway rang to see about paying the difference from our balcony ($4463 AUD) to a JNR Suite, thinking maybe a cost difference of $2000 to $2500 and more than happy to pay that price, only to be told no an extra $6000 AUD. So total for the JNR Suite, if I elected to get it, would be $6000 AUD plus I will loose $4463. So total cost $10463. Due to being only 52 days out I will loose the price and will go to a "new booking". After I picked myself off the ground I ask "you have plenty of Suites available of all types, I'm not cancelling but spending more to upgrade"...reply "no no that is the price". We have already booked/paid our specialty restaurants, drink packages, Chefs Table, just waiting on the shore excursions. This is going to be our 4th cruise (Platinum) out of America and another booked/paid Dec 18. Very very disappointed at the moment, again not after any "freeby" but thought they would have been alittle more helpful to swap over. Might have to go back and look at who we cruise with next. Regards Paul & Karen

We had a similar issue on Sint Martin for a 6hr tour of the sights. Ended up being nothing but shopping to "their" stores and when I wondered off to look at something else was hearded back he even grab my shoulder, they didn't like my reply, the only one who tells me what to do is my wife.....?. The bus was the slowest thing on earth, AC didn't work, so the bus members were going to complain on our return to the Ship. I think if it was just the wife and I they would have face palmed us off, but nearly 80% of the bus complained so we all received credit back. So moral of the story is safety in numbers if there is a problem.

Like everyone has said, prices are base price and can add up, but again a drink total is only what you end up drinking ...a lot or not much. I tend to think if I'm going on a break, holiday, or anything term you want to call it spend what you can afford to make it enjoyable. I never ever wanted to go on a cruise but when I came back from Afghan the wife said cruise or divorce, can't get enough now. But that's just us.

Pretty good prices, just booked Ovaition 23 Dec 18 to 3 Jan 19 JS Deck 9 $6700 AUD.

Hi Jane, on our last cruisewe had the Mystery Dinner and there was a great dinning crowd that made the night very enjoyable. The dinners really got into the night and this then rubbed of on to the crew that were serving, we didn't want to finish and we were all quite happy to party on....not much due to alcohol but everyone just fitted in well.

Thanks for your replies and welcomes, my wife and I appreciate the well wishes.