Posts

2,418

Joined

Last visited

Days Won

6
tiny260's Achievements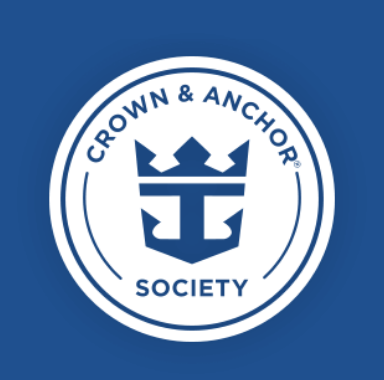 Pinnacle (7/7)
1.6k
Reputation
cruisellama reacted to a post in a topic: "I Dream of Genie" – Star Class - Harmony of the Seas – 03/10/19-03/17/19

I have 2 cruises on Oasis in 2020 and Sabor doesn't show up, I have 2 on Oasis in later 2021 and Sabor does show up. Interesting, Sabor was taken out when she was amped and El Loco fresh was added.

tiny260 reacted to a post in a topic: Lots of discounting on everything...check that cruise-planner! :)

SteveinSC reacted to a post in a topic: "Into the Unknown" … Independence OTS (Holiday sailing) – 12/29/2018-1/3/2019

That's what I thought I had heard, but I had a total of about 10 seconds to respond before I was interrupted (WORK) and didn't have time to research my answer, lol.

I'm pretty sure, Liberty is for sure relocating, at least in the Fall of 2021. I looked at her bookings but forget where.

Main Dinning room, Windjammer, Park Café, Café Prominade, Johnny rockets for Breakfast, Solarium Bistro, el Loco fresh, Coastal Kitchen if you are in a Grand Suite or above (Coastal Kitchen for dinner only in a Junior Suite), Boardwalk Dog house, Sorrento's. I'm sure I'm missing some, ice cream is not included unless you get it at Windjammer.

Agree with @WAAAYTOOO, you have nothing to worry about, the Genie takes care of it all for you, sometimes the hardest thing for me was actually turning loose and letting them plan everything with little input from me. Relax, it will be worth it. I do agree that Royal does need a phone number for Star Class suites guest.

Royal up does not give you double points if you were previously booked in a single point cabin before.

DW and I went to Chops for lunch on a sea day, it took 2.5 hours and the food was not good, we had unlimited so it was free, the server was doing everything he could but the kitchen failed miserably. Have fun BTW.

$162, but that was a 9 night cruise.

May the force be with you Princess Leia, (Married to Young Skywalker).

Booking on board usually gives you lower deposits, and then transfer to your TA.

I still do my research and then let the TA price it to me, I always book ASAP, if the price goes down on Black Friday, I have the TA reprice the cruise.

Live blog and pictures would be interesting.

Have not been on Symphony, but it is the same on any Oasis class ship, the Trellis Bar on deck 8 Central Park neighborhood. It has to be one of the most laid back settings on the whole ship, especially at night under the stars listing to live music.

@WAAAYTOOO, trying to figure out if that is a compliment or not?

Have not been but will be there in about 4 weeks. I would say the vest would depend on how good they swim and how well you can keep up with 3 kids. The best snorkeling is supposed to be off of the Chill Island areas and yes you can walk out, the water is supposed to be calm and not to deep.