 Posts

246

Joined

Last visited

Days Won

1
Hutcherl's Achievements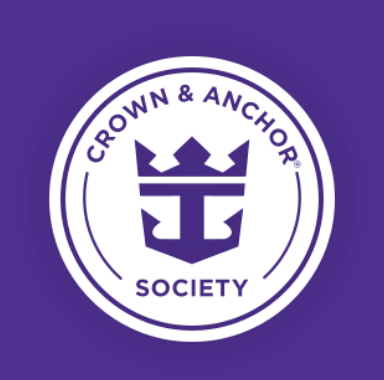 Diamond Plus (6/7)
113
Reputation
I had a doctor prescribe meds for a brief anxiety I developed about flying. The pill itself didn't do too much. But once I had a drink with it the anxiousness completely disappeared. I would absolutely recommend going that route rather than miss out on something I really wanted to experience. Just my two cents.

This would be refundable OBC. I cashed out the unused at guest services

Yes. I cashed out refundable OBC at guest services.

We booked directly through RC so no assistance from a TA to make this happen. I was unaware that this even happened until the last family that booked informed me that they got a room close to us. I explained that we don't have a room assignment. They said yes you do!

Not paid in full. Just minimum deposit. 3 rooms are just separated from one room each. Starboard side. Forth room directly across port side. Fifth room is same room number just one floor down. We are by the elevator/steps so just one flight of stairs away. I do think it must be related to the number of linked rooms and their attempt to keep linked room close. Not sure that is the rationale behind it though. But it was a shock to us.

We had a new experience recently. A group of 5 families booked 6 staterooms for a July 29, 2023. We are all linked. 5 staterooms already have assignments and all are very near each other

Reaching Diamond was a game changer for us. We always purchased the DBP but didn't on our last cruise. Still had to purchase a few drinks a day, most days, between my wife and I. We saved several hundred dollars on not purchasing the drink package because of the Diamond drinks.

Also, Black Friday hasn't been good to me. Only once did I benefit from it. Unfortunately, the deluxe bev package has climbed in price so it's tempting to hold off. But if it's a must have you should bite the bullet at this price.

That's the best price I have seen in a long, long time. So here is another BUY IT NOW ! Lol

I'll be traveling with a group. Do you know if there are multiple rooms available or was it only one room?

San Juan does nothing for me.

GC is one of my favorites. I'm a beach person so I think that's why I appreciate GC so much. Best water and nicest beach I have ever experienced. I'm with you on Nassau.

Last cruise we didn't get our room assignment until a week before sailing. I had no idea that they assigned the room for our next cruise. A friend who was the last to book told me that she got a room very nears ours. I said I don't have a room assignment. She said yes you do and to check reservation.

On Oasis, my daughter was able to use her Diamond drinks on Ben and Jerry milkshakes. Even purchased free shakes for a friend.