Posts

26

Joined

Last visited
Cristina_WNOP's Achievements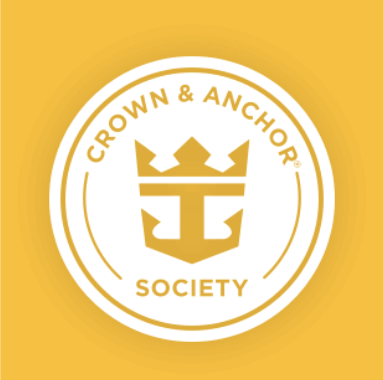 Gold (2/7)
10
Reputation
Cristina_WNOP reacted to a post in a topic: Adventure 5 Nights 5/5/18 Repositioning San Juan to Bayonne

Thanks for the update! Do you know who will be on Liberty in September this year?

Day 2 - Sea Day I love love love sea days! One of the many reasons I love cruising is because I love being on the ocean and sea days are a great opportunity to enjoy the views, sound, and smell of the sea. On this morning I started a little habit that got my husband way to spoiled, that is going for my early morning stroll around the ship and pick up some coffee for him before heading back to the room. But before that I went to the aft of deck 5 off the running/walking track to enjoy the sunrise at sea. This is a must do, even if it's just once. I love my sleep but I love this view so much more! ???????????????????????????? After coffee, we got ready for the Dreamworks Experience breakfast. This is a super fun activity for the little ones and with only a $10.00 cover charge per adult, it's a very good deal! One of the main pluses is that you get lots of photo opportunities with the characters without having to wait in long lines or being afraid of missing them later on in the cruise. They dance and put on a little show and then they come to your table to greet you. It's very fun for the little ones. Breakfast is basic Main Dining Room options and the littles get a cute menu with fun names. I had an omelet that was AMAZING! I was honestly not expecting it to be so good. After breakfast we took my daughter to the carousel on the Boardwalk and then to Adventure Ocean and headed to enjoy the pools for the day. We had hotdogs for lunch, from the hot dog stand near the carousel. They were very very good! Later that evening we got ready for dinner as it was Formal night. We took the little one to dinner at the Windjammer and couldn't resist having some pre-dinner ourselves (choice we later regretted when we couldn't finish our dinner at Chops because we were too full). Though I will blog about our dining in a later post, I must say that I was very impressed with the quality and variety of the food at the Windjammer. My daughter was able to partake in lobster night at the Windjammer and the quality was just as good as the lobster we had at chops with our dinner. If you do choose to have dinner at a specialty restaurant on lobster night know that they will happily serve the lobster with your meal at the venue. We also took a bite of the very fresh and creamy Mac and cheese and both my husband and myself were very impressed. Just to compare, we ate at the Windjammer several times during our Liberty cruise last year and thought the food was great but the food on Oasis blew it out of the water. I can see this venue getting very crowded on a regular sailing, but on our sailing it's been great with plenty of seating. Dinner for us was at Chops grill and the service and food were superb. Like I said above we weren't able to finish it, partly because of pre dinner and partly because our waiter Dominic kept bringing us amazing choices for appetizers and size. We both ordered the bone in rib eye with lobster tail and then enjoyed carrot cake and cheesecake for dessert. We chose to eat outside which was the perfect setting with central parj as a backdrop. After dinner we enjoyed walking around the ship for after dinner drinks and then headed to the late showing of the Oasis of Dreams show at the Aqua Theatre. This was a truly impressive show and a must see. I won't give too much away but it has very much a circ du soleil feel with lots of water involved. Visually, it was stunning and it continued to blow me away with all the stuff that can be done at sea. We decided to pick up my daughter after this and head back to the room as we had an excursion booked in the morning. Stay tuned for day 3 --- Cozumel!!!

Day 1/Embarkation Day Embarkation day is so exciting, kind of like Christmas morning. And I had great plans for this one in particular. It was going to be so seamlessly smooth and I'd arrive to the port around 10:30 be on the ship by eleven...yada yada yada. Well it didn't quite work out that way and it seemed like Murphy's Law was at play and intent on delaying our vacation. Our first cruise last year was on Liberty of the Seas out of Galveston and embarkation was fine and pretty standard but it was our first and we were very overwhelmed by how quickly things moved. Fast forward to this year where we had a game plan and well Irma got in the way again. We drove from Texas to Florida on Friday (probably the last time doing this) but in the case of Irma it worked out because we didn't have to worry about cancelled flights or airport closures. Our hotel was able to extend our stay through Wednesday and on that end we had no stress. We also lucked out that we chose to book a hotel in Orlando (Marriott Grande Vista Resort) and our hotel was spared from damage and water damage. Little did I know that other areas of Orlando weren't as lucky. I woke up at a quarter to six that morning to take care of some errands that needed to get done before leaving. Well the offices I went to had no power. I went to gas up and gas stations had no gas. The Walmarts that people had suggested had damage and were closed. All of this to say we didn't get to Port Canaveral until 1:00 pm. We parked at the Radisson parking and then shuttled to the ship. This is a great and affordable option. We got delayed there also thanks to Irma as they issued a refund for the 7 days and the rebooked for 4 nights. This was very generous of them but honestly we were just dying to get to our cruise (we probably will park closer to Port next time). Once we finally got on board (check in was very smooth from door to ship about 15 minutes) the Royal Promenade seemed crowded, but then again we arrived at prime arrival time. My husband and daughter were tired and well we were offered so many choices for drink packages and dining plans and VOOM. Though we had booked some of these things we made adjustments and purchased more, we did after all have all this extra onboard credit to burn. I'll for sure write an entry about the packages and onboard spending. But once all of that was settled we made our way to Park Café for the famous roast beef sandwiches, and they did not disappoint! I found Central Park to be so amazingly impressive. Pictures and videos don't do it justice! It was quiet and lush and green. This is a must see and it's hard to believe you're on a cruise ship when you see it for the first time. After a quick bite we followed Matt's advice to sign our daughter up for Adventure Ocean and/or Royal Tots. Our daughter is 2 weeks shy of turning 3. We weren't sure if they'd allow her to move up and even if they did we weren't sure how'd she react to being in the older group. They did allow her to try it out. We were told the policy is if they are at least 35 months old and fully potty trained ( check and check) then they can stay. With the condition that even if they have one potty accident they would be bumped down to Royal Tots again. This was a game changer for us, because Adventure Ocean is free up until 10 pm while Royal Tots has an hourly fee. This fee is way cheaper than any babysitting back home but the hours add up quickly and it's something to keep in mind budget wise if you're traveling with infants and/or toddlers. The other big difference is that the extended hours for Adventure Ocean is a 3 hour difference which gives us the option to do more of the late night activities we couldn't do during last years cruise. Once all of that was settled I took my daughter to the kids pool area while my husband checked on our bags and got settled. She loved this area so much. Muster drill was next, nothing too eventful but I truly enjoyed the clever little short film highlighting what to do in case of an emergency. That evening we decided to try dinner at Izumi (we purchased the 4 night dining package). Dinner was amazing! I'll share my review of the Dining Package and specialty restaurants at the end of the live blog. What I will say is that it was the best sushi I've had in a very long time. Definitely lived up to the hype. They went so above and beyond that when I couldn't decide between two rolls they merged it in one for me. Yum! The rest of the night we strolled and took advantage of our drink package and just celebrating having a decent date night again. We then picked up my daughter and she was having such a blast she didn't want to leave! Once I saw that I knew she would have a great stay. Tomorrow we'll take a look at our first sea day --- Day 2. Thanks for following along! Social Media: Instagram (I share a lot of my cruise on the Instagram story feature) - www.instgram.com/theFAITHONISTA Periscope: @WNOPtribe or @theFAITHONISTA Twitter: @theFAITHONISTA

Intro/Pre-Embarkation Like so many others we originally had planned to set sail on Oasis on September 10, 2017 for a 7 night Eastern Caribbean Itinerary. Well, that is until Irma (Hurricane Irma) crashed our party. After several days of late night tweeting with Royal Caribbean's Meteorologist, James Von Fleet we got final word that our cruise would begin on September 13 and consist of a 4 night sailing to Cozumel. This wasn't our dream cruise but we were happy and grateful none the less that it didn't get cancelled. We opted to sail and receive 50% of our cruise fare in onboard credit and the other 50% for a future cruise credit. This made it a deal hard for us to resist, as it is basically a free cruise. If anyone wants to hear about our pre cruise adventure/trip/Orlando shore excursion/storm chasing, is be happy to share that in a future post. I travel with my husband, Randall and my almost 3 year old, Sarah. Much of my perspective and observations have to do with what cruising looks like with a toddler and Texan who loves the casino and avoids the Windjammer like the plague. We chose this sailing, ship, and date for a few reasons...let me explain: 1. We originally had booked Allure of the Seas for the week of Labor Day. We chose that week because of the free day off (I work so my time off is limited). We also knew we wanted to try an Oasis Class ship since we had loved our Liberty of the Seas Western Caribbean cruise last year. The girl at the Next Cruise office said Allure was her favorite ship so we rolled with it. 2. Oasis became an option only when I saw a group rate with a kids sail free promo on one of the Facebook pages I follow. So after inquiring, the price was significantly lower for Oasis a week later. Plus at the time I thought I'd be going to Puerto Rico and that gave me the chance to see my family. 3. We knew we wanted to go to Labadee And both the Allure and Oasis had Labadee as ports of call (we'll try again next year, Labadee) 4. My husband really wanted an ocien view balcony and we got a great cabin mid ship. 5. The Dreamworks Experience, my daughter loves this so it's a priority for us when booking. In the end I think we made the right choice both for switching to Oasis as our first Oasis Class ship (won't be the last ?) and for choosing to do the 4 night altered cruise. Thanks for reading, tomorrow I'll take y'all on the journey that was Embarkation Day and the run down of the stuff we did on day 2 ? - Cristina Myers

We still on?!! So excited ?

Does anyone know if any of the Trolls characters are on board Oasis as part of the Dreamworks Experience?

Wow!! Just checked out the venue...AMAZING! Can't wait

I'm fine with either Dallas or Austin. If the group chooses Dallas I'd just need a little bit more notice in order to make plans :) We can also ask @CruisingKat(Kathy) if we can post in the RC Periscopers Facebook page. I don't mind doing a scope to help get the word out.

Sounds good to me, any suggestions as to where?

September 10, 2017 - Oasis of the Seas

@iamjohnbamber any thoughts on date?

So true! I'm fine with any of the cities mentioned above. I'm pretty centralized and would be willing to drive up to 4 hours if it's in a city where there's more to do ?