 Posts

20

Joined

Last visited
Recent Profile Visitors
The recent visitors block is disabled and is not being shown to other users.
Fred567's Achievements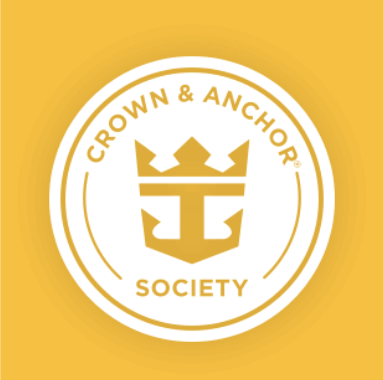 Gold (2/7)
3
Reputation
Wow! Thanks for all that info! thats exactly what I was looking for and the blog is quite helpful also as we will be doing 2 days in rome before the cruise also. I'm going to reread it a few times

well it looks like I screwed up. I waited way too long to book excursions for my Sep 28 Rome/Greece trip and most everything is sold out. I have a question about the only Santorini excursion left ( which I did book) - its "Fira on your own". The description doesnt give any info on transportation to/from Fira basically wander the Streets for a couple hours. I know you take a tender, but I have no Idea if its bus there and back ( how long is the ride on this 4 hour tour?) or bus there and cable car back, ect. Also i'm confused on the cable car location. Is that Fira or is it close by? I'm wondering if the excursion is bus up/back or could I Bus up and if the cable car is close take that back even if suppose to be bus both ways? The Ship is there 7am-7Pm if this excursion is 9:30am ending 1:30pm, what suggestions are there for the remaining time since I dont think there is anything to do where the tender drops/pickup? ( is the cable car and Bus the same tender location? ) EDIT******* I just realized this excursion is for "fira" ( yes thats what I booked and is the only excursion left) BUT in my mind I was thinking it was Oia.. So the same basic questions about getting around, but adding a question, with the extra time can I cab from Fira to Oia, spend and hour or 2 in Oia then cab back to fira? with a booked "4 hour" excursion, can I actually return when I want or will my return transportation really be limited to that 4 hour window?

5 days until we leave.. still no confirmation on whats happening.. No refund, no Cancelation notice. Even though the other party was told it was "canceled that morning" I wanted confirmation myself ( of course I never got the previously promised return call ) the usual wait then on/off hold but no one knows why its not in my planner and doesnt know for sure if it was canceled.. of course someone will once again get back to me.. In the mean time IF it is canceled and I have to book something else, the prices on the other excursions are now more $$.. So the new question, If I dont hear anything before boarding, will they be able to address this on the ship?

Has anyone had excursions removed from their planner and not been told? A few months ago I purchased an ATV Excursion at Camp Rico ( PR) for March 21st. I have the email reciept but its not showing on my calendar. I tried calling RC a couple times but after 45min of hold I couldnt wait any longer. I will try again, but I dont see it offered anymore and I have not been informed of a cancelation and have not received any refund. It does not show in my Orders on the webiste ( shouldnt it show purchases and cancelation?). Another party we are traveling with have the same issue.

Has anyone gotten thier Covid test in Ft Lauderdale the day before Departing? If so can you let me know where I can go? I will be traveling around for days before departure in 3 weeks but arriving in Ft Lauderdale 1 day before my cruise and would like to schedule something now. I googled a few places but would be more comfortable going somewhere that someone else used and got quick results that were accepted by RCC

I'll be disembarking from Ft Lauderdale and flying out of FLL. I know the drive time is around 15-20 min but am unsure which flight I should book that I will make without outright running. The ship docks at 7:00 - the 1st flight out is 10:30 and my preference as its also the shortest flight back home, but then they space out about 2.5 hours after that with much longer flight/layover times. I'm not sure how long it takes to actually get on the shuttle and get moving or how long TSA at the airport will take, so apx what flight time should I realisticaly shoot for?

I just checked again and they do have 1 cruise available a year from this Sept.. wow thats a long time to wait.. but maybe.. Thanks for the info or I wouldnt have rechecked and found that..

Thanks FionaMG - it does but it doesnt.. There are only a couple "Similar Sailing Length" available and they are not anything worth while.. and really, going from a Huge New Ship with 7 ports in 9 days to the only option of an "old" small ship with only 4 ports in 9 days for the same price ( actually it now costs more, but they with match it- Haha) makes me feel like I'm really getting scammed.

I just signed in to my account and hour ago and it shows my Rome trip on Odyssey in Oct canceled. I have not received any notice of this and assume I will sometime soon. I ASSUME they are going to offer Lift and Shift so I tried to get a jump on things and started looking for something to replace this with and found NOTHING! I cant find any comparable trips - Nothing from Rome or anywhere international other than Australia ( which I cant do) within my avaible time frames of Sep-Oct- end 1st week of Nov Or 2022 Feb-April.. The ONLY thing I see is a couple of Caribbean's that are (sorry- my opinion), lousy choices and now extremely overpriced. Is anyone else having this problem? Is there really nothing crusing or are they all booked and dont show?

Is there anyway to see excursions offered before booking? I know they can change but would like to get an idea of whats availble and pricing.

So what are my options here? pretty much nothing? Do I have to call and spend 5 hours on hold to find out?

yes I really prefer to go out of Puerto Rico. I dont like the extra 2 days of crusing. I like a schedule of wake up eat and go, get back late, eat sleep, repeat. but so far I'm not seeing anything

I had a cancellation for My current Oct 11th out of PR, I want to use the Lift and Shift for the same cruise in Oct 2021, but no cruises show for Sept or Oct ( under new bookings, I didnt do anything with my actual Lift&Shift yet). Does that mean there really are no cruises or are they just not showing in the new booking section yet waiting to see if they fill with other Lift and Shift's - I can only go in Oct 2021, so I cant take the Nov that does show

Thanks again for all the responses. I ended up getting an Annual insurance from "April Travel Protection" - the cost was only a little more than buying it for the1 trip and gives me coverage for multiple trips for the next year. I have a few days to cancel, so if anyone knows of a reason this is bad or has bad experience with the company please let me know.