Posts

34

Joined

Last visited
Recent Profile Visitors
The recent visitors block is disabled and is not being shown to other users.
BesaidCruiser's Achievements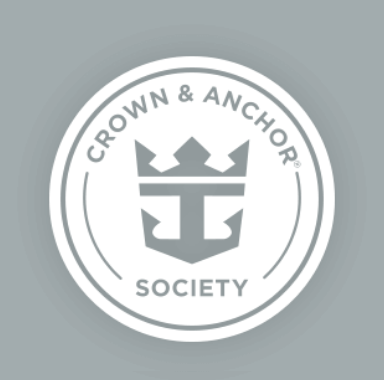 Platinum (3/7)
19
Reputation
I thought it was everything right so far. I just called up the Hospital for getting a International Certificat. Maybe the "Real Humans" are ok with that.

Maybe someone can help me too. I wanted to make online Check-in but it... they do not acknowledge my Status. Maybe i took the wrong Photos? I took a Picture of the Front of my vaccinecard and a picture of the inside where you can see the dateVaccine Manufacture stc. have i done anything wrong?

Didn`t helped my at all, this ae just the same contacts i already had. But anyway thanks.

Here is the reason why i need a Official E-Mail adress of RC. A few Days ago a talked to RC in Germany because we booked a Transfer from London Gatwick to Southhampton Port. We arrive at 4th of June and go to the Ship 5th June. First they booked us a Transfer to the Ship. A few days ago, i called them, cause i wanted to know the arrival time at the ship, for online check in. Then they told me, the Transport to ship was Canceld. (They did not contact me) Then they said, "of course we can help you, we could pick you up in London and bring you to the ship." Now they gave me a link of extern Taxi services, that shall i book on my own. I already paid for the Shuttle, i get the Money back but i am so .... freaking out. (I know what most of you think, "use a Travel Agent", over here in Europe Travel Agents cost me a lot of Money, you pay a regular price plus their work money. Thanks for all of you for your help

Hi Virgique, it`s a little bit Tricky, i worked for a Security agnecy. Embarcation Day and Dieembarkation Day is Tricky. 1st Call up RC by Phone, tehy can tell you more, if they say no or they don`t know... 2nd go to the relations Desk onboard, most times they can help you more, then any person on the Hotline. Guest relations talk with the Security and then they will decide together, if it`s possible or not. And of Course on Guest relations you say "Venice is one of the Highlight spots and the Mainreason you booked this Cruise." Please forgive me if my English is to bad. Let me say this, Venice is going to build a own Cruise Ship Terminal outside the Bay in the Industial Harbour, i don`t know when it`s ready. I`m so sure even if you can`t to Venice, your Husband will bring you there sometimes. And let me tell this once again RC help Online have to answer you everything likes it`s in their policys, Guest relations has always more options. Have fun on your Cruise

Hi Jamie, here are some little rules if you go on your own. Never took the last Train. I always look for the way back by Taxi (How long does it takes by Taxi.) Just in case, if the Train doesn`t goes on time. Always have two plans, by Taxi, Bus, Train or Donkey. Going on your means a little more planing.

more than 2 hours are to long for a shuttle i think but i agree, if they call out Ravenna/ Venice, they should have a shuttle at least, if not they should just call out, Ravenna.

As far as i know, (i had the case once) yes there are waitlists. But there are just a few spots on the waitlist. On board of the Ship, i went to guest relations, they told me, i`ll be on the waitlist. I was not lucky. But, maybe you are Lucky.

I try to keep my wife from it.

Maybe this Topic could be interisting for some us. Ask some questions that most poeple don`t think about. Like... No one talks about Special Shopping offers on Board of the Ships like 70% on watches, so crazy how does it work? Or even more Stupid, like... Who else has to go on there knees to take a shower, cause he/she is to big? It would be nice to hear interisting answers, funny answers and to hear Funny questions.

If you are Lucky there are some Free spots. Or go to Guest Service and they can put you on a list if someone canceld their Tour. Tell us here at this Forum, where do you go? Maybe someone here has a private Tour and maybe, only maybe will take you with. Or some poeple give you some advice for a Tour on your own.

They have a Airport shuttle, i always call RC and say i need a shuttle, i don`t know the Price. The time From Rome to Civitavecchia. On the Transport you some things like "Here we have the Beautiful Oleander", or "Here is the most cheapest Hotel" (A prison) some joles like that. But get there wtihin your Checkin time, it`s importent because Civitavechhia is an Industrail Harbor, there is Cafe or Restaurant to stay if you are to early or to late.

I have never been to Delos, Greece it it always a lot of stones. In greece most Boats are the same size as the Santa Maria, wich Columbus sailed on just a little smaller. Don`t be aware you will not be sailing, it`ll have a Motor. I have been on this Kind of ships before and was Sailing it by myself. Keep in mind every Dicision is on you. Atlantix2000 said it was really rough, i believe him, but normally the Meditarainien, in Summer is not very rough you never know. Maybe just pack some Medicine for the sickness. But anyway have Fun.

I would Agree and Disagree. North Star is a great attraction but i agree it don`t has to be on every Class of Ships. Same to BBars, it shows what is Possible. Some Poeple freaking out to see it, to me it`s "Ok, it`s nice." It`s not a must have, but i don`t need to have it on every Ship.

I would reommend a short Tour to Notre Dame de la Garde. It`s beatyful and you have a great view all over the City and Harbour. Later you can take a little walk byyourself along the Harbour of Marseille, from there you can see Notre Dame de la Garde again from far away. The shuttle will be very close to the Harbour. I hoped it helped a little bit. Have fun.