Posts

34

Joined

Last visited
Recent Profile Visitors
The recent visitors block is disabled and is not being shown to other users.
SaveTheSharks's Achievements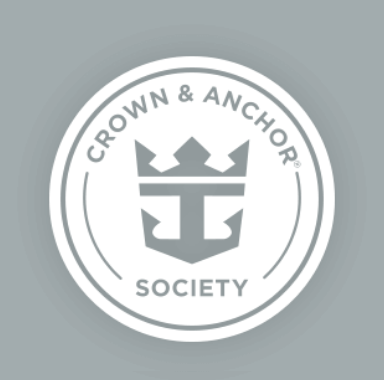 Platinum (3/7)
17
Reputation
@Michelle Porter mentioned you guys had the same itinerary as we are going to have in our November 5th sailing. Did you guys have an evening (5-10pm) Puerto Rico stop? How was it? And based on your experience on this cruise, what could we expect from an unusual evening port stop?

Holy... As of writing this post, it's at ~US$46... Dropped about -16% in 3 days... But still staying optimistic that cruising will bounce back!! Just going to have to cover my eyes for now lol

SaveTheSharks reacted to a post in a topic: Harmony of the Seas - Feb 18, 2023 (8 Night Southern Caribbean Cruise)

SaveTheSharks reacted to a post in a topic: Symphony of the Seas - Nov 5, 2022 (7 Night Eastern Caribbean & Perfect Day)

162 days left! Also, checked to see if we're going to have a few ships joining us at each port... Cruise Itinerary: 05 NOV MIAMI, FLORIDA 06 NOV CRUISING 07 NOV SAN JUAN, PUERTO RICO (5PM-10PM) --- Found this to be an odd time for a stop? Also, The Disney Magic leaves as we arrive, so it'll be just us! 08 NOV PHILIPSBURG, ST. MAARTEN (9AM-6PM) --- Busiest port of our sailing. Has Us + Star Pride, Carnival Freedom + AIDAdiva 09 NOV CHARLOTTE AMALIE, ST. THOMAS (7AM-4PM) --- Just us! 10 NOV CRUISING 11 NOV PERFECT DAY COCOCAY, BAHAMAS (10AM-6PM) --- Just us! 12 NOV MIAMI, FLORIDA

In hopes of getting a lower price after reading your post, I tried to do a booking as well and also get a blank page. Probably server is down or some sort.

Couldn't agree more with the OP. It surprises me at the growing number of people who have a sense of entitlement, lack accountability, and a disregard for the consideration of others. It doesn't help that in many cases, rules rarely get enforced; and therefore no consequence in their actions are felt.

Ended up rolling the dice and adding a few shares to my existing RCL holdings yesterday! Let's see where this goes!! Travel industry equities are so volatile, but I'm being optimistic that cruising will bounce back better than others.. Intending to hold for Mid-Long term.. And yea, while not being the main incentive, having the OBC bonus is nice ha!

As of this post, cruiseline stocks are getting hammered (among other equities)! Royal Caribbean (RCL) is at ~US$49.50/share which is close to where it was at back in April 2020 post the initial COVID crash. Seems like a tempting time to BUY given that the while entire fleet is now back in service, and from what I understand near full capacity in many sailings, cruising being made less restrictive than it was in the past, etc.... But of course, there is increasing gas prices - and these ships are thirsty(!), inflation (which includes food cost), staffing shortages, etc. Curious to know your thoughts on this being a great opportunity to get in on a bargain price OR another risky gamble of RCL tanking even further given they're still bleeding and haven't yet turned a profit since pre-COVID.

While we're on this topic... Any recommendations for TRAVEL sized friendly FINS??

SaveTheSharks reacted to a post in a topic: Harmony of the Seas - Feb 18, 2023 (8 Night Southern Caribbean Cruise)

SaveTheSharks reacted to a post in a topic: Harmony of the Seas - Feb 18, 2023 (8 Night Southern Caribbean Cruise)

I too have a Feb 2023 cruise booked, and don't even have dining packages! Literally just a handful of excursions at full price.

As of this post... 325 Days to go Not much going on in Cruise Planner (some excursions, but no dining, beverage, or Voom packages yet) Itinerary below - Missing the 'B' (Bonaire) in the 'ABC' islands, but nice to see a much longer day in Curacao and Aruba 18 FEB FORT LAUDERDALE, FLORIDA 19 FEB CRUISING 20 FEB LABADEE, HAITI (8AM-5PM) 21 FEB CRUISING 22 FEB WILLEMSTAD, CURACAO (8AM-8PM) - 2 other ships in port (Norwegian Epic, Celebrity Equinox) 23 FEB ORANJESTAD, ARUBA (8AM-10PM) - 2 other ships in port (Carnival Horizon, Celebrity Equinox) 24 FEB CRUISING 25 FEB CRUISING 26 FEB FORT LAUDERDALE, FLORIDA

Ha. Got it... Thanks! Make sense now. Royal Math! Wish it could've just been made simpler as showing the child at $0 + port fees.

I don't get it either. I'm getting the same (albeit CA$879). Maybe I'm not understanding the promo.. Here's a sample of pricing something out on RC's website

How does one know when your room would be ready by?

It's about darn time!! Although... Say someone is mildly sick (ie. bit of a cold, bit of a fever, maybe even a bit of a cough), whether it's potentially covid or not, nothing really stopping anyone to board the flight? --- coz you know someone isn't going to give a sh*t and conceal that and try and board their flight anyway... Rolling the dice!!

Awww crap. My sailing in November is exactly in one of those rooms (on that deck too!) that is next to that 'grey area'!