 Posts

51

Joined

Last visited
Recent Profile Visitors
The recent visitors block is disabled and is not being shown to other users.
AandD's Achievements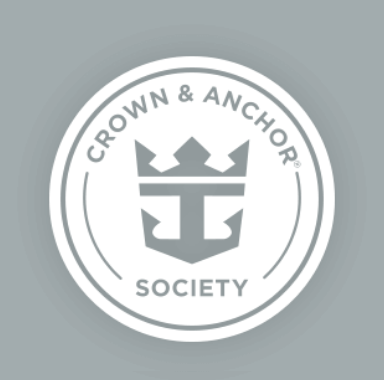 Platinum (3/7)
53
Reputation
You forgot Hawaii. We have done about the same thing as you. So next is Hawaii. Then hopefully off to Europe or Mediterranean .

This is our first time out of Galveston. We have cruised out of Ft. Lauderdale and Miami a number of times. Miami was really fast coming and going in May. We have a 10:30 arrival time. Not in a hurry to board but are they going by arrival time ? Or is boarding fast enough that its not a problem ? Coming back we have to catch a ride at 9:15. We dont mind carrying our own luggage off but how is customs ? Thanks

We use a TA from different company even though MEI sounds great. TAs are great. Best price for a cruise ? I dont know, he takes care of us and dont worry about it.

Congratulations on your Anniversary. I know its old fashion but stop and play shuffleboard on deck with somebody. Something a little different, but we have had fun playing a game with other couples.

We have cruised with our Priest 4 times in the last 5 years. From our experience they will let people know of a Mass by putting a message on the message board. But I have not seen a message board in the last year. The last time we had 8 people in our group. 2 married couples and 4 priests. There was as many as 40 people during daily Mass.

I guess it depends on what you like to do. If you like going to shows, relaxing by the pool with a book, going to the casino, etc. Then maybe. We have been on enough cruises that sometimes we just stay on the ship and dont do an excursion. Less people.

Thanks for the blog. We will be on that cruise in less than 2 weeks.

We have never had a problem with our metal hooks. 13 cruises last one was on Symphony in May.

We started booking with Royal. Didn't really have any problems but switched to a travel agent on a friends recommendation just before Covid started. He has taken care of us. I don't worry to much about the price because the service is great.

I agree with you about giving some to the cabin steward on the first day. Then the rest towards the end of the cruise. I have been doing this on the last 3 cruises since the restart. I feet the service has been better. I give the steward between $5 and $15 a day depending on the type of cabin.

We will be on the same cruise. Have fun.

We have been on 12 cruises. Our last cruise was on Symphony of the Seas. We picked this ship and a 7 day cruise to experience the ship. We got off at the destinations and did excursions but also wanted to see all the shows and eat at all the restaurants on the ship.

We had to ask on our last cruise. First as Diamond . She had a whole drawer full. Gave us all the pins to catch us up. Now hoping to get our first glass block on the Odyssey next spring. I am glad I talked my wife into a few extra cruises under the double points offer last year.