 Posts

374

Joined

Last visited

Days Won

1
Recent Profile Visitors
The recent visitors block is disabled and is not being shown to other users.
Ditchdoc's Achievements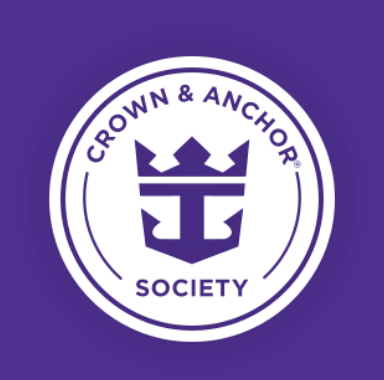 Diamond Plus (6/7)
422
Reputation
Geezer Of The Seas reacted to a post in a topic: Teenage Cruise Passenger Died on Allure of the Seas

Probably a teen just being reckless. Already some are saying "RC needs to do a better job protecting us". Its truly sad and unfortunate but we have got to stop blaming others for our own ignorance.

Ditto on the "you do not have pay for extra packages to have fun", especially being your first cruise. The WOW factor of the ship and free activities will keep you entertained. Drinks and excursions will always be available, even without packages. It will be a great time and memory regardless.

We have done a central park balcony and liked it. Its a nice view and allows you to people watch. There was very talented acoustic guitar player that would play some evenings in central park and it was very nice to just sit on the balcony, listen, and enjoy a glass of wine. All in all, I think central park is one of the most amazing things ever put on a ship.

Spot On ..... Thanks The NRD is the only reflection on the invoice. There is no separate line item for the $300. To me, its just odd that the choice appeared briefly that one time during check out and there is no mention of the option on the RC web site that I found. Maybe RC makes more off cancelled cruises by keeping the deposits and would rather people do not know about the refundable deposit option. Anyway .... thanks for the info.

Other than the Jones Act that forbids a foreign flagged ship from sailing from a US port to a US port without stopping at a foreign port, no problem.

Just made a reservation on Icon for next year on the RC website. As I was nearing the end of the process, I would swear at one point, I had the option of paying an extra $300 in order secure a full refund up until the final payment date. Not knowing what the future will bring, I elected to pay the extra $300. When the typical email arrived with the reservation information, it contained the typical 50% Per Guest 74 to 61 Days Prior to Sailing 75% Per Guest 60 to 31 Days Prior to Sailing 100% Per Guest 30 to 0 Days Prior to Sailing No where was I able to find documentation I would be entitled to a full refund up until final payment due. No amount of searching makes any mention of this guaranteed refund for a fee. Am I mistaken, can't read or just loosing my mind?

Some days I think RC is slowly digging a hole for its self with higher prices, lower standards of service, crowding, and every amenity coming at an extra fee on top of high base rates. I already started comparison shopping and when a week for two starts costing 10k and more, I start seriously thinking "what else could 2 people do for 10k?" and there are a lot of options.

Check in with guest services and make sure they know you are B2B. Let your state room attendent know. A day or two before turn around, you will get a note/letter on where and when to assemble that morning. Have your documentation with you. Follow their instructions. There is usually a select lunch for B2Bs once the paperwork is done. Enjoy

It takes a village....at the same time....you are not the parent. I would be real hesitant to correct some one else's child unless it were to prevent injury. Never the less... I understand. Sometimes I just want to strangle the kid, the parent, or both.

I am not so wealthy that I want to spend $1000 or even $500 to sit on the beach for a day. But .... isn't there always a but ... As said, if you get off the ship pretty early, you can easily find a nice spot to your liking most anywhere at no cost. Then again, I know that traveling with family, especially if there are several, can be like herding cats and you may not be able to find an area for everyone by the time you can get them there. Then again, , if the family is willing to split the cost, then perhaps one of the 'pay to play' areas might be a good option at a reasonable cost. Good luck and enjoy.

Humm ... been trying to think of something that was really bad ... nothing comes to mind. We tend to stick with scenic and water related or party boat tours. There have been a few where we got a little uncomfortable due to weather, rough terrain and so on. A lot of it comes down to being willing to "rough it" just a little and being prepared. I mean, if you go kayaking in Nova Scotia in October with a lobster cook out on the beach then flip flops, shorts and a T shirt are probably not going to work.

I could be mistaken but it appears to be on Deck 5, port side forward. This would be in the general area of the promenade near Spotlight Karaoke and Starbucks. That is said to be the assembly area. The life boats are on decks 5 and 6 just outside the assembly areas. They hang from deck 6 over the running track on deck 5. There are 18 boats, each holds 670 people. I hate to think of the terror and confusion that would ensue if they were actually needed. That is why I think there is an assembly station/area so crew members can actually coordinate boarding rather than have 600+ people fighting to get on board all at once. As others have have pointed out, it is in the app, there are signs, including the back of your room door, and any staff can help you. Oh yeah, then there is Google. Happy sailing

Next one will be 8000 feet long so they can land wide body jets and have a high speed railway in an oval to get around.

As stated ... there are passage ways fore to aft on most every deck passing the cabins. Occasionally, there are port/starboard passage ways creating 'blocks' of rooms. Some decks, usually upper, may have maintenance or crew access areas you may have skirt around. Elevators access almost all decks. There are elevator banks fore and aft and on larger ships, a central bank of elevators. Note, on some ships, only elevators on one side may go to the top most levels. On every deck, near the elevators, are plexiglass ship models showing all public access areas on all levels. At the entry of every passage way are port/starboard signs with room numbers accessible for that level. There are monitors located in strategic locations that are interactive with deck plans and events for the day. There is the Royal App for you phone with deck plans. I would recommend getting this and learning to navigate it. There is a lot of good info there. Of course there are deck plans on line you can print at home if you just have to have paper copies. If you are able, the stairs are your friends at certain times when elevators are crowded eg: dinner time, embark and debark, when shows let out etc. It takes new comers (and old salts) a moment to orient themselves onboard at times. After a day or two, you will be navigating your way around like a pro.