 Posts

250

Joined

Last visited

Days Won

1
Recent Profile Visitors
The recent visitors block is disabled and is not being shown to other users.
Ditchdoc's Achievements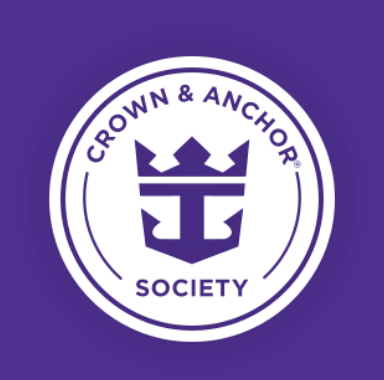 Diamond Plus (6/7)
285
Reputation
CruiserNic reacted to a post in a topic: What are your top 5 things that you can't live without on a cruise?

Only hurricanes last all day/week. There .... feel better

Patchy reacted to a post in a topic: What are your top 5 things that you can't live without on a cruise?

Shari reacted to a post in a topic: What are your top 5 things that you can't live without on a cruise?

Moby Dick reacted to a post in a topic: What are your top 5 things that you can't live without on a cruise?

Kirsten reacted to a post in a topic: What are your top 5 things that you can't live without on a cruise?

Pooch reacted to a post in a topic: What are your top 5 things that you can't live without on a cruise?

On the subject of magnet hooks. Many of these magnets are STRONG. They will snap together at light speed and it will take a large pair of pliers and a vise to separate them. If you are unfortunate enough to get a bit of skin between them when they mate, they will pinch it off leaving you bloody and cussing. Moral of the story, keep them separated. This is best done by buying suitable screw top plastic containers just big enough to hold one magnetic hook. These containers can be found in hobby stores etc. Moral of the story, again, keep them away from each other at all times. On a side note. In our home, our full, unfinished basement serves in part as a home gym and there are metal columns as well as air conditioning ducts that make great places to hang exercise equipment using the magnetic hooks. There are no doubt many uses for these under the right circumstances.

HeWhoWaits reacted to a post in a topic: What are your top 5 things that you can't live without on a cruise?

I expect they spend it on new Teflon seals and high resolution optical motor controls and maybe a little chrome bling to impress their robot friends.

The fine print will most always be biased toward the seller. The fine print will not always seem fair. I cannot say for sure but my guess is RCCL probably had the legal right to keep the $4,200. Would it have been fiscally responsible to go to court over it? Nope. Would it have been fair? Nope. In my experience, RCCL generally does right for its customers. At the same time, all cruise ships basically hold you hostage in the middle of the ocean and are only obligated to give you a bathroom, a bed and meal. Everything else is extra.

First, let me say I understand a lot of frustration in and with the cruise industry due to COVID. Its supposed to be a great vacation and customers pay a good price for the experience. The media likes to dwell on cancelled ports and sick passengers and empty ships sitting at anchor. All the misery and misfortune in the headlines sells. No one wants to go on vacation and be limited to mask wearing, subjected to nasal swabs, flight disruption, port dismissal etc. On the other hand, trying to take a purely scientific view point ... Though ships have been called a Petri dish (generally with negative connotations), at the same time they are a somewhat unique controlled population sampling. Here you have literally thousands of people that are vaccinated and following masking protocols etc. Its not perfect but when you look at infection rates, those aboard ship are less than one percent compared to over 30% on land. To me this is a perfect example of how an experiment works. You have two populations, one with generally well kept protocols and controls, and the other, not so much. The difference in infection rates is dramatic. It just shows vaccines, masking and isolation of known cases works. Ships have other issues such as limited space for isolation and medical facilities. Their systems are not perfect but the numbers show they do work.

I am a RN. I work two jobs. One is in an addiction clinc where as many as 200 patients needs are addressed daily. Some of these patients are known to be Covid+ and are seen in an isolated area. All the medical staff wear masks and patients are required to wear masks. All the medical staff are very much pro-vaccine. All my vaccines are current including flu and booster. The second job is in a hospital administering monoclonal antibodies to Covid+ patients. Here I am in a room for 8 hours a day with as many as 5 Covid+ patients at a time. In this case, I all but wear a space suit all day. Here is the deal. The cruise lines and a lot of other places commonality ask if you have been in contact with someone that has Covid. Well the truth is obvious for me but at the same time, I am not inclined to answer yes for fear of loosing my rights to cruise or attended whatever function is asking me. Is this fair to health providers? What is your opinion?

What ever it is, one thing is certain, more money from the cruisers pocket.

Stand on the bow of the ship and yell "I'm the king of the world!"

Humm ... some good tips here already .... let me think ... Don't over pack ... unless you have some really special occasion ... don't try to be formal .... slacks and collard shirt for men ... a nice sun dress for the ladies ... other than that ... T shirts, shorts, swim attire, comfort clothes. Don't forget documents like passports etc. Once you board, you probably wont need them. Don't forget to put your phone in airplane mode to avoid high dollar roaming charges. Take time to explore the ship. I've found rooms, lounges etc I haven't seen after being on board 2 or 3 days. Take time to appreciate the all the work and art they put into Royal ships. Look for alternatives to the Windjammer to eat. A number of sandwich shops and cafe's serve meals/breakfasts that are included and many times they are not as crowded and offer a nice change. The Windjammer is fine, there are just some nice places to eat as alternatives. We usually enjoy dinner in the dinning room. Many times we have met some very nice people at our table. Don't hesitate to order seconds of something you like. Some of my favorites that are served on some nights are prime rib, lobster, hot pie with ice cream .... if you are so inclined .... ask for two ? Often, there is one bar that has a happy hour, or two, just before dinner. Some times specials are listed in the Cruise Compass or ask a crew member. The pool gets crowded in the after noon, specifically on days at sea. Find a spot you like early. Wear sun screen. A walk around the top deck at sun set and sun rise is one of my favorite times. Don't forget your camera. Also walking around the ship in the early morning when few people are out and about is kind of magical to me. There will almost always be a few crew cleaning and shinning glass and chrome and probably some music playing somewhere. It is usually a lot quieter and a good time to take pictures of the many sights around the ship. The days will slip by much too fast and before you know it, you will be packing to go back home. So enjoy everything you can start making plans for the next cruise.

Still planning for early 2023 as per signature . Hopefully a year and a half will be long enough to sort COVID out.

Dont think you would have an issue in most places as long as space and weigh permit you to carry it. I would say one thing. I have used something very similar. Its kind of a lean to or 3 sided wall tent. It provides shade but its crowded, barely allowing two beach chairs to fit, and they block any breeze you might get so they are like sitting in an oven. I would search your favorite online store for "ultra light sun shade" or "tent rain fly" and focus on something that is a "roof" and open on all 4 sides to provide shade and ventilation. This is a bit higher end: https://www.amazon.com/AKASO-Portable-Shelter-Camping-Backyard/dp/B08XMG8XGM/ref=psdc_3258963011_t4_B08YRHY6SF?th=1 Its under 7 pounds and big enough for a family. You can find smaller, cheaper and lighter if you look around. Again, the key is being open all around so it does not get so hot. You will be glad you did.

Generally not an issue. Sea level is sea level. Not much difference from one ocean to the next. Doing a land tour, say from Seaward to Denali, takes place over a few days a and your body has time to adapt. Unless take a helicopter tour to glacier/mountain top I don't think elevation will be an issue. I do remember, several years back, I had a layover in Denver after flying from near sea level. I climbed a couple flights of stairs could have sworn someone sucked all the air out the room. That was a sudden and pretty dramatic change that combined altitude with exercise.

There is an article here that outlines some of the differences. https://www.yahoo.com/news/royal-caribbeans-florida-cruise-july-125200634.html In addition RCCL outlines differences here for Freedom of the Seas... https://www.royalcaribbean.com/faq/questions/are-there-any-experiences-that-are-closed? It becomes apparent that that the exact restrictions/rules will vary a bit from ship to ship since all ships do not have the same venues for dining and entertainment. Perhaps the information is in another forum thread but I was curious as to what kind of controls there might be aboard. For instance, the first articles states UN-vaccinated people will be excluded from the Schooner Bar, the casino and Viking Crown Nightclub among several other locations. How would this be accomplished? Wrist band? Seapass card reader at every door? Security personnel stationed? Honor system? In addition, the Schooner Bar and casino are significant path ways when moving from one part of the ship to another. They are not the only way to get from A to B but again, if you are UN-vaccinated it seems you will be expected to take the 'long way' around. I was surprised at the number of locations UN-vaccinated people will be excluded from. Add the added expense of have to pay out of pocket for additional testing and travel insurance .... even though I understand limiting liability and making people responsible for their decisions ... it seems to me the underlying message is, if you are not vaccinated, don't cruise.