 Posts

18

Joined

Last visited
Tyro's Achievements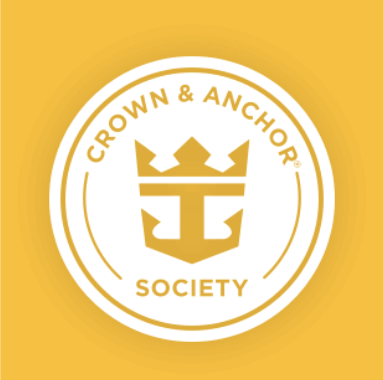 Gold (2/7)
9
Reputation
They are here to stay, if I remember correctly, all the cruise lines were trying to implement this 2 years or so before covid, and this just gave them enough power to actually enforce it. I could see the windows being more lenient like you can go in 30 minutes before your time, but they also may just become a diamond and above type of perk.

As mentioned, keep in mind you will have to account for the 4 free drinks you will be getting a day, so if you get the package for 60, and drinks are 12 dollars, you would need to drink your 4 free drinks, plus 5 drinks a day just to break even.

You do not actually need to purchase the internet package to use iMessage on IOS, this works for people on board with you and on shore. I was on just on the Adventure and using it daily, you just can't really send or receive pictures. All you need to do is connect to the internet as you would if you were using the on board app for free.

This test is a supervised at home test, that is FDA approved, so the end result will be a lab report like any other test on site. It wouldn't be like buying an OTC test and showing royal a picture of the test screen saying it is negative since you had one line instead of two.

I havnt checked with royal, but since you get a lab report I don't think they have any way to know that it was at home vs a site. I do know that John Heald from carnival confirmed that these tests would be accepted, so I would expect royal to have the same guidelines.

For those that are struggling to find cheap/ free tests, try www.emed.com you will get 6 tests for $150 and they will proctor your test at home via zoom and send you a lab report with results that you can then use for the cruise.

I had a convo with an higher up a while back on a conference, and they mentioned that one of the most requested things to add on a ship was a lazy river, but it can't get put into a ship if they actually want the ship to float. So I wouldn't be shocked if they "compensate" for this by adding a lazy river at any location they possible can. Now the question would be for coco cay, would it be at the water park for cost or free for all to use?

ChessE4 reacted to a post in a topic: Pre board COVID testing for ALL passengers from Florida Ports though December 2021 Now

By fully vax I'm referring to the 95%, as I believe that's the industry term as of right now. And I believe there's a market for both which is why they could possibility do 2 or 3 ships be that 95% mark, perhaps the allure, and older ships that got the older amplified refurbishments if at all yet. I just think it would be a nice option for those complaining about having to wear masks, as mask wearing is seeming to be here longer than originally thought.

I know RCL is holding firm on not having vaccinations be a requirement due to "Family vacation values" but I'm curious what all of yours thoughts would be and the possibility of them picking out one ship per class and designating it as a vaccination only cruise would be? These ships would be departing from US, but essentially have the same rules as Adventure currently does. I think this could be more likely as RCL gets more feedback from guests once cruises start hitting stride again.

Tyro reacted to a post in a topic: Pre board COVID testing for ALL passengers from Florida Ports though December 2021 Now

I don't see to much of a problem with this, as far as I know countries are still requiring tests to enter the country anyways, nothing can be worse to what's happening to Quantum in Singapore so I will take it, now I'm hoping my aug 14th cruise stays mask free on Adventure out of Nassau (which I have to test for anyways) but I wouldn't be too shocked if they implemented a mask mandate.

It's a great idea, however I can't see them doing this for the same reason they will most likely never have a one day labadee/coco cay only drink package, when you limit the amount of drinks and essentially are allowing a discounted price per drink, the majority of people will use all 10 drinks on a 10 drink card or drink as much as possible in one day if it's a one day only deal. But, if they have the unlimited amount for the typical 7 day cruise the odds are in Royals favor that there will be days that you do not reach the breaking point of drinks, therefore making them a profit.

Yeah, that's what I find odd is they seemly have a full time cast on for one night a week. Cuz my memory is at least 2 production shows, like the harmony is Grease and Columbus, then they will randomly do a welcome show or a show where it's them singing and dancing to songs they picked in more of a concert setting then production show.

I understand that, I mostly find it odd how they seem to be leaning more on guest entertainment at the moment than production cast, I would have thought they would lean on production cast for initial sailings to keep everything internal and have more control.

Looking at the Adventures cruise compass for sailings out of Nassau I've noticed that there is what seems to be only one production show on a 7 day cruise. I swear in the past they normally do one every other night or so Is this a covid change? I figure they'd prefer to do production shows over the guest entertainers they have. (Which seem to be on the same guests ship since the restart, but Im not sure if guests normally stay on the ships for longer of time.) I don't think there is currently any other 7 day sailings as Freedom is doing short cruises but is this to be expected for the near future fleet wide?

What about 18-20 year olds as they are able to have their own C&A accounts/numbers?