Posts

257

Joined

Last visited
Recent Profile Visitors
The recent visitors block is disabled and is not being shown to other users.
dswallow's Achievements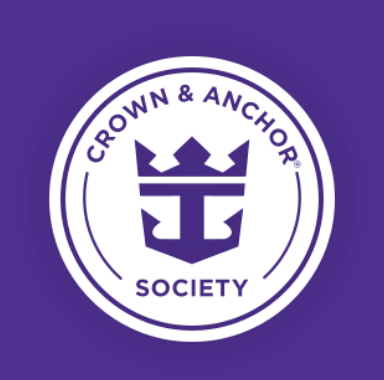 Diamond Plus (6/7)
372
Reputation
I'm not on Adventure until Saturday, then am on the last two sailings out of Nassau on her. But yeah, I'm sure that the prospect of US sailings restarting is what kept people booking the later sailings on Adventure, and undoubtedly is involved in any number of people who chose to cancel and rebook on a US sailing. And I'd add one step further is when the masking protocols essentially became similar/identical to the same protocols on US sailings, exactly what was the benefit of not moving the booking to a US sailing, and avoiding the flight? Some US sailings, like a few on Odyssey sort of are affected in similar ways. Sailings from a different ship were moved to Odyssey, and bookings were never reopened for those sailings, so there wasn't even opportunity for growth in occupancy. Considering nobody's has started a cruise line from scratch to sailing 26 ships in just a few months, it's understandable it's not going to be a snap-your-fingers and every ship sails at the maximum capacity they've decided to have initially. It's a unique opportunity right now to sail very, very inexpensively, with a high crew-to-passenger ratio, and pretty much still have every amenity available onboard that's there on full sailings. Take advantage, if you can!

Whenever the marketing message is confusing, and even when you think it isn't, refer to the Terms & Conditions. Cancel Your Cruise Up to 48 Hrs Before Sailing: Cruise with Confidence | Royal Caribbean Cruises

Apparently it also left you a bit tongue tied.

Adventure of the Seas Allure of the Seas Anthem of the Seas ?

Just go in and buy it on the last day of the segment; they'll just hand it over. If you buy it before then they'll hold it and deliver, and there's always a chance they'll notice you're on a B2B and will hold it till the last day of your final segment, which is what the policy says they will do, even iif in practice it just goes to your cabin on the last day of the current segment most of the time.

I should've stayed on the ship 2 or 3 more weeks back in June when I was on Adventure for 3 weeks. It'd have been nice to have had more experience of the good protocols. The only reason I didn't consider then it was the significant hassle of addressing the change of flight home. ?

My general belief is that they need to get a copy of all the documents into the system related to your current sailing and simply aren't able to make that happen automatically and/or prefer the added benefit of a separately obtained additional copy. And in the case of proof of vaccination, may also have general benefit should someone be use falsified credentials. Much like submitting a photo is also something done for each checkin, which becomes the photo used for identification during the sailing. Their backend systems just aren';t designed in a way to make recording that data and associating it with multiple bookings as easy as we all may believe it should be.

It always was the case that you might need to leave the ship to re-clear US Customs/Immigration, as it was based on staffing levels whether or not they would come aboard to clear B2B'ers aboard the ship. You also usually were given a card identifying you as an in-transit passenger to be able to stay off the ship and be able to return freely anytime before all-aboard time, if you wanted. But you never had to pack up and actually take all your luggage and belongings off the ship, and then only come back at some pre-scheduled time window.

Just because you're clueless and/or inconsistent about one thing doesn't mean you're not an expert at others. ?

Cape Liberty is now specifically listed for protocols: Getting Ready to Cruise | Healthy & Safe Cruises | Royal Caribbean Cruises But to summarize, things are basically the same out of all US ports, except for a few sailings left to depart Florida in August, and a couple sailings possible out of Florida ports at the end of of October. After that, nothing is really completely certain yet.