Posts

272

Joined

Last visited
dswallow's Achievements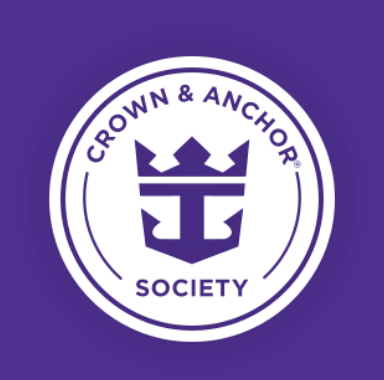 Diamond Plus (6/7)
403
Reputation
Rackham reacted to a post in a topic: Cruise Planner...How often will RCL put discounts up prior to your trip?

The percentage off is not a gimmick. The sale is not fake. At least with the older Cruise Planner system, sale prices would begin adjusting the late afternoon/evening BEFORE the sale start date. When these prices adjust, the percent-off banners do NOT adjust automatically. This is where Royal IT gets a lot of bad-mouthing and well-deserved disrespect. Over the next day the percent-off banners change. So someone looking the day before a sale can see the updated price, but the old percent-off banner. Then on the sale day, they look again, and see the same price but now with the correct percent-off banner. And then go out and tell everyone everywhere how Royal Caribbean raises prices to fake sales. It's an inept IT department that created a mechanism to update product prices independent of the system displaying percent-off banners with those prices. It *may* be somewhat better in the newer My Royal Shop setup which they're moving to.

Upload your proof of vaccination on the Royal App under check-in; they're validating those so you'll get some actual feedback if something is acceptable or not before you get to the terminal.

(1) You can browse without a reservation. (2) At the top of the page when you're browsing flights, with or without a reservation, you can change the dates. (3) If you use a travel agent, why would you use a travel agent that isn't able to handle your flights as well, via Air2Sea or otherwise?

You no longer access Air2Sea/ChoiceAir directly; you go through the menu at royalcaribbean.com. See it under "Manage My Cruise" then "Book a Flight". It takes you to: https://www.royalcaribbean.com/flights/bookFlights

I capture the data myself and can generate them.

It's the broad category, which means especially with suites, when Junior Suites become unavailable, the price jumps considerably because most other suite types are far more expensive; and when they become available again the equivalent drop gets shown. But as a general guide, it's pretty useful to see trends.

As it is today, it is quite broken. That's evidenced by the continuing mess they face at the pier for some sailings. They're failing to do something well, for sure. They could find someplace outside for people who need to wait, or even simply try to appear to be accommodating of those who really, truly don't have some place to go sit and wait it out. It's ignorance on Royal Caribbean's part to pretend it's somehow OK to send repeated emails about not arriving at the pier exactly at their scheduled check-in, because what immediately comes up in people's mind is something akin to "OK, so what the f*** do you expect me to do then?". One way to start would be to actually remind people they can drop their luggage off anytime but after they do that they should go somewhere else until closer to their check-in time. Or they could provide some ability to register for automatic notifications if/when they could come to the pier earlier. Much like beepers in restaurants, except perhaps acknowledging we all have smartphones and to use them for helpful things instead of aa crappy app that fails to impart timely information well, if at all, onboard. In other words, they could start by simply communicating more than the classic line from the song "you don't have to go home, but you can't stay here". And let's go another step into this... exactly what's left to do at the pier anyway? Up in NJ for many years, check-in has been a minor step in the process, handled by folks with tablets throughout the area, not just at counters. If the ship is open for boarding, you're barely ever considering more than a few minutes of processing once you are through the security check, unless you've failed to do something in advance that you could've done. The ship is truly the best place to "wait" right? So the entire process should streamline getting onto the ship. Compare that to airlines; you can check in anytime beginning some 5-8 hours beforehand; that restriction being based on not being able to check luggage, mostly. But there's no check-in time except a final "check in before X" time. The only waiting is when the aircraft is finally at the gate ready to be boarded. So everyone who checks in is free to go anywhere they want, as long as they get to the gate by boarding time. Do that. Do something close to that. Sure, it'll take some time to reconsider the design of physical spaces to perhaps provide for larger space indoors for waiting pre-boarding. There's plenty of approaches, not all of which require tearing down a big box building and starting new. And they've manage to come up with this mess.

I just wanted to give you some general price history on those sailings... maybe it'll make you feel less upset over it if this shows you got a decent price overall anyway. Of course, it could show you booked at a peak price.

What ship and sail dates did you have booked?

Up until final payment date you can always call and have a booking repriced using current rates/discounts/promotions, including the Balcony/Suite discount from your Crown & Anchor tier. So anytime your booking would price out less than you previously paid you can do this. But they can't simply adjust a discount already set on your booking as discounts are based upon remaining balances after applicable discounts get applied in a certain order, so everything changes. Now some countries don't allow this, like UK-bookings have never been repriceable like this; they had to cancel subject to non-refundable deposits and rebook to get current rates -- though at least during the Cruise With Confidence period, everyone has had benefit of repricing, even up through 48 hours before sailing.

Problem is Royal Caribbean is acting like it's possible to get to the terminal doors +/- 5 minutes of a specific time, without providing any means to wait anywhere around them. Some people fly into JFK or LGA, or other airports, too; some may stay in NYC hotels and face a drive of indeterminate time. Even people "local" could be driving from West Virginia, and the further away you are, the more you're gonna need to leave some extra time to account for traffic problems, or getting lost, or other issues along the way. It's like airlines saying to arrive 3 hours before your flight these days. Arrive exactly where? Sure, undoubtedly, some people aren't even trying to match up with their check-in time. But people who try still can reasonably end up much earlier or much later than that check-in time. And frankly it's just a really ignorant attempt at "scheduling" on Royal Caribbean's part, in denial of the real world. Previously it was "unenforced" scheduling, which spread people out, in general, reasonably well. Enforced scheduling leaves people stuck in crazy, impractical ways. Well, actually it leaves them blocking traffic at the terminal in places like Cape Liberty, since all traffic is routed to the same place and there's no separation of traffic until you're right on top of the terminal.

I can't fault the people there. The cruise line check-in process really does need to be cognizant of just how people arrive to sail. Except for locals, there's very little control people have over their arrival time; it'll be based on a flight arrival time or based upon a hotel checkout time. Because when you've got your luggage, and don't have your own transportation, what exactly does a cruise line expect you to do? Now I'm local to Cape Liberty, NJ, so technically I'm pretty flexible or could be, at least, on my check-in time. But it's also my trip, so I'm gonna pick the earliest time I can to maximize it. Now someone flying in may not have many choices but to arrive well before the first check-in time they could possibly get. And all things considered, shouldn't it be those facing no alternatives who get some level of check-in time priority? So while Royal Caribbean may think of this methodology as functional; it's not going to scale at full occupancy well, because too many people will have no other place to go to wait for their check-in time. There needs to be some additional work done on the flow of people through check-in and boarding that can better adapt to the real world timetables people follow on their trip.

Every technical change is vetted through Royal Caribbean's' Technical Confusion Mandate Enforcement Department before it goes into production to ensure it gets implemented in the way that presents the most confusion for anyone to figure out what it means.

I'm not on Adventure until Saturday, then am on the last two sailings out of Nassau on her. But yeah, I'm sure that the prospect of US sailings restarting is what kept people booking the later sailings on Adventure, and undoubtedly is involved in any number of people who chose to cancel and rebook on a US sailing. And I'd add one step further is when the masking protocols essentially became similar/identical to the same protocols on US sailings, exactly what was the benefit of not moving the booking to a US sailing, and avoiding the flight? Some US sailings, like a few on Odyssey sort of are affected in similar ways. Sailings from a different ship were moved to Odyssey, and bookings were never reopened for those sailings, so there wasn't even opportunity for growth in occupancy. Considering nobody's has started a cruise line from scratch to sailing 26 ships in just a few months, it's understandable it's not going to be a snap-your-fingers and every ship sails at the maximum capacity they've decided to have initially. It's a unique opportunity right now to sail very, very inexpensively, with a high crew-to-passenger ratio, and pretty much still have every amenity available onboard that's there on full sailings. Take advantage, if you can!