Posts

232

Joined

Last visited
Recent Profile Visitors
The recent visitors block is disabled and is not being shown to other users.
kadmgs's Achievements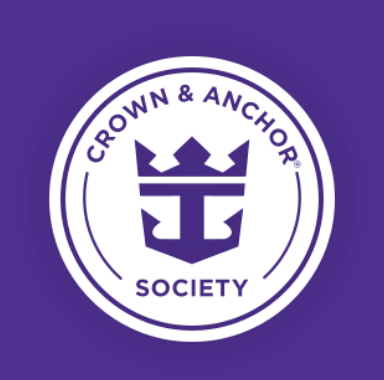 Diamond Plus (6/7)
306
Reputation
Well, this isn't happening now. I was diagnosed with breast cancer in April and we were hoping I wouldn't have to do chemo, but I found out Wednesday that I do. So, we have to cancel.

kadmgs reacted to a post in a topic: I always completed my Post Cruise Survey's, until I overheard this!

We aren't getting off the ship in Belize. We aren't snorkeling or diving on this trip, so Belize options are limited. We've been to Belize before and did a city tour... do not recommend. It was not good. We are going to Paradise Beach in Cozumel, a private tour in Roatan (don't remember the company, DH booked it), and the Krazy Lobster in Costa Maya.

kadmgs reacted to a post in a topic: Fix Your Course On A STAR And You'll Navigate Any Storm! - First time royal and star class -Oasis April 3-7 2022

We are IHG rewards members, so we've stayed at the Holiday Inn Port of Miami and the Intercontinental Miami. Both are located on Biscayne Bay Blvd. and are across the street/across the park from Bayside Marketplace. Bayside is a shopping/dining/entertainment area on the edge of Biscayne Bay. You can see the cruise terminal from both hotels. The Holiday Inn is a more affordable location compared to the Intercontinental. We Lyfted from the hotel to the terminal and it took less than ten minutes. We love to spend time in Little Havana when we are in Miami and its about a 10 minute Lyft to there from both hotels.

I agree. Central Park is pretty busy on formal night. The reverse thinking on this is that there will more than likely be a ship photographer near by that you can take pictures with. You could even speak with the photo people to see if they would be in on it with you. There is an option to buy a private photo session with a photographer. You could tell you're girlfriend you won a free session and you thought pictures together in Central Park would be nice. You could do the whole, "Oops, I dropped my seapass card" drop to your knee to it pick up trick, all while the photographer is snapping away.

The "international" plug fits multiple plugs. Your UK converter will work just fine.

1. Yes, only 2 outlets. However, there is also a European outlet as well. Get a travel outlet converter to use. Be aware of the different voltage on Euro plugs. For example, I plugged the hair dryer into my converter on Oasis in December and it got HOT, FAST and then shut off due to overheating... I forgot about the difference in American appliances (110 volts) versus Euro (220 volts). 2. You will get a flyer with instructions in your cabin when you board about logging in. Basically, the system will recognize your stateroom number and it will know which plan you paid for. If you log in on your phone and your husband is already logged in on his, it will prompt you to log him out. You will then be able to log in on your device and vice versa. 3. You can use wifi calling. We do. Once on board, put your phone in airplane mode and manually turn your wifi back on. You can then use the wifi without using your cell data plan. 4. yes, we order a light continental breakfast delivered each morning and then later in the morning have a "sit down" breakfast. We follow the "Hobbit" meal plan when cruising. 5. Yes, it gets pretty dark. I've used hair clips to close the little tiny gaps at times if it shows through. 6. I would be careful to schedule anything within 2 hours of departure from a port unless you are on a Royal excursion. You don't want to get left if there is a complication. The ship will only wait for you if you are on a Royal sponsored excursion aka one you purchased through the cruise planner. 7. I've also never heard of anyone dealing with bedbugs onboard. Hotels, yes, but not on a Royal ship.

I agree with Andy. The bathroom really is a big upgrade for us compared to non-suite rooms. Not tripping over bags and/or anything else because of the closet is a bonus as well.

I firmly believe that decrease in interaction with guests is due to staffing shortages. We were on Oasis in December and had a conversation with our stateroom attendant about it. She explained how their schedules were working due to COVID protocols. They were assigned more staterooms that usual and there was a weird week by week rotation that they were on. My guess is that servers in the MDR are being assigned to more tables than usual and that leads to them simply not having time to build a relationship. As a former waiter and front manager in a land based restaurant, I can attest that it is much easier to manage a 4 table section than it is a 6 or 8 table section.

I would stay in the Clear Lake/Webster area. It is much safer and about half way between Hobby and Galveston. Uber/Lyft from Hobby to this area isn't bad at all.

Hobby airport is in a rough part of town. With that being said, I've at the Holiday Inn just down the street from this La Quinta and I haven't had any issues. However, I'm never by myself and I keep my head on a swivel. I just looked at Google Maps and this location is a newer location, so at least the rooms don't open to the outside. I think you will be ok, just be careful and be aware that crime in that area can be an issue.

Now that you said that, I think I remember seeing them. Those sailings conflicted with my school schedule if I remember correctly. That or we didn't want to sail on Enchantment. We aren't fans of small ships. Matt's assessment of fuel costs makes the most sense.

Conch is the national dish of the Bahamas, so I would say conch salad or conch fritters.