 Posts

148

Joined

Last visited
Recent Profile Visitors
The recent visitors block is disabled and is not being shown to other users.
kadmgs's Achievements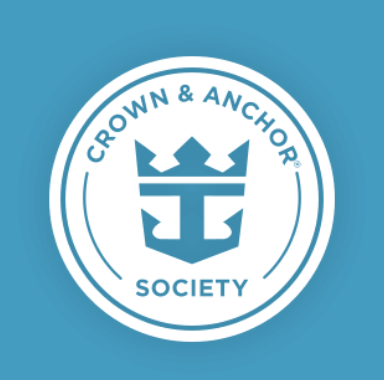 Diamond (5/7)
221
Reputation
I was pleasantly surprised with Boardwalk Dog House. I eat hot dogs more often than I should and I'm picky about the dog itself. The regular hot dog there had good flavor and the bun was unexpectedly soft and nice. It wasn't your typical hot dog bun, but more like a pretzel bun that hadn't been dipped/boiled before baking. DW got the sausage dog and thought it was really good as well.

kadmgs reacted to a post in a topic: Mask Policy Update / Casino Smoking ban - received this email today (Jan. 20, 2022)

kadmgs reacted to a post in a topic: Mask Policy Update / Casino Smoking ban - received this email today (Jan. 20, 2022)

kadmgs reacted to a post in a topic: How long does it take you to break your pre-cruise diet once you board the ship?

kadmgs reacted to a post in a topic: How long does it take you to break your pre-cruise diet once you board the ship?

This is what we did in December, but we got into Miami around noon on Saturday and went to Little Havana that afternoon/evening. We love Calle Ocho and the vibe down there. We lyfted from our hotel near the port around 3 pm and it was about $17 one way. Definitely worth it considering the amount of mojitos we consumed. We speak a little Spanish, but its not necessary to do what you want. We popped into Havana Collection clothing store to get DW a new ladies' Guayabera. Then, we headed down the street for food and drinks. We started at Ball & Chain, the famous nightclub that dates back to the 1930's, for a mojito and their Cuban spring rolls (a Cuban sandwich in a spring roll wrapper). It wasn't open when we were there in June due to COVID, so when we saw it was open we had to go. It was amazing, both the drink and the spring roll. They had a Cuban trio playing and they were great. At night they are a nightclub, so depending on what time you get down there keep this in mind. After we left Ball & Chain, we headed over to Old's Havana for more mojitos, some masitas, empanadas, and a café con leche. The picadillo a la habanera empanadas were amazing! I highly recommend them. They were not too spicy, but were seasoned deliciously. Their menu has English descriptions of all of the dishes. They also have a nice selection of rums to customize your mojito experience. We had the aged rum mojito and it was delicious. A different flavor versus a classic, but great none the less. We finished the night with some ice cream from Azucar. I highly recommend Abuela Maria. Café Versailles is the most famous Cuban restaurant on Calle Ocho, but its a bit of a walk from everything else.

Yes, most colleges and universities put their spring break the 2nd or 3rd week of March. You should be pretty safe. for ya.

I was on Liberty in March 2020 during Spring Break (the week the world shut down). There was a record number of kids on the ship (according to the captain), but not really the "Spring Break" party type. They were mostly families with their school age or younger. I'm a high school teacher, so I tend to really notice teens and there were a lot on board. However, they were not rowdy. I only had to resist the urge to use my "teacher voice" once when a group of them were rough housing on the upper deck, way too close to the rail for my liking. They stopped before I said anything. DW is not a teacher and didn't even notice them. College kids, in my opinion, aren't going to cruise Royal in mass numbers. It's too expensive. There may be a few on board, but couldn't see it being so many that it impacts your ability to enjoy the cruise.

That would be amazing! Thanks, now I have "One Short Day" stuck in my head.

Yes, please! Homecomin' is my favorite restaurant in Disney Springs. Now if they could add the moonshine cocktails Art has, I would be a happy camper!

Seriously! Give me a corn tortilla and some salsa and I can put together a bomb taco with what's available in the Windjammer. It is a shock to the system traveling outside of Texas that breakfast tacos aren't available. They are my quick go to for breakfast. Breakfast burritos are not the same... I don't want a flour tortilla twice the size of my head!

Exactly! However, I would have to be like Mario on a big ship rather than Rhapsody/a smaller ship because I would need more variety in food options.

We were on Oasis 12/19-12/26 and the only day there wasn't a line at Guest Services was day three. I got $100 out of the ATM onboard and it gave it in $50 bills, so that was a little inconvenient.

We were on Rhapsody a few years ago and there was a lady that spent the entire winter season (Nov.-April) onboard. It was cheaper for her to live on the ship and spend the rest of the year with her adult children than it was to live in a retirement community, so that's what she did... 6 months(ish) on board and then 6 months splitting time between her children's homes.

The table was outside the terminal down by where ride shares pick up when we got off Oasis on 12/26. I looked over as we were waiting on our Lyft driver, but didn't walk over to "peruse the goods" so to speak. I did see from where I was standing a full size iron and a fan on the table. DW, the porter, and I were all laughing at what people think they can bring onboard.

No, we are flying Southwest. That's just crazy that's she's a senior HS teacher, too.

Ummm, no, thanks! There is a reason I live in Houston. I'm giving my last final exams this morning. Bugging out around noon. We will test when I get home. Fingers crossed for negative tests considering I spent most of my time in a high school. We fly out in the morning as well.

Thanks for the suggestions, everyone! Got home yesterday and DW said she wanted to go over to Calle Ocho after we check in to get another ladies' guayabera. So, it looks like dinner will be Cuban in Little Havana.