 Posts

113

Joined

Last visited
Recent Profile Visitors
The recent visitors block is disabled and is not being shown to other users.
kadmgs's Achievements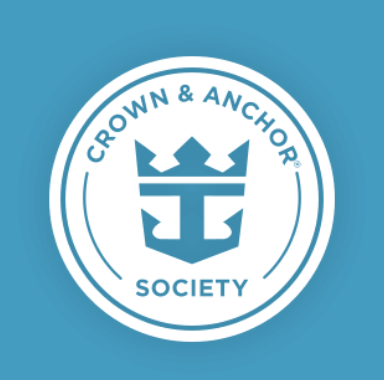 Diamond (5/7)
180
Reputation
It was cancelled due to the unfinished dock on our 12/19/2021 cruise on Oasis. I agree that you're not going. They just haven't told you yet. I got an email from Royal last month stating our itinerary changes. It took almost three weeks for the cruise planner to accurately reflect the changes.

Thanks for the heads up! I just snagged the DBP for $53 a day on our Christmas cruise on Oasis. It had been running $71 w/o a sale and $62 w/ a sale. I used OBC, so if it drops more on Black Friday I can rebuy.

Yes, it is very convenient. We are only about 45 mins. from Galveston. The only downside of it all is very little variety in ports. We will be making our 5th (July '22) and 6th (Nov. '22) trip to Cozumel since 2018.

Not today, but I did book on Monday to beat the deadline. Wasn't planning on cruising next Thanksgiving, but Adventure's 5 night out of Galveston was a better deal than using our timeshare points for the same time. It was a no brainer. The funny thing is our original goal when we started sailing with RC in 2018 was to reach Diamond by the time I retired in 2029. With the points we will earn between our Dec '21 & our July '22 cruise, we will be Diamond. Now, the new goal is D+ by retirement. 20 points for the Nov '22 cruise was an opportunity we couldn't pass up.

Yes, the Hobby airport area is rough! I recommend staying farther south like the Clear Lake/Webster area. It is only 15-20 mins. farther south from Hobby. Would still only be about 30 mins. from Minute Maid and about 30 mins. from Galveston.

I would recommend flying into Hobby. It's only a ten minute drive to Minute Maid from there, so you could Uber.

This is correct. Legislation moves through the process much faster and has a better chance of a vote if both chambers have a version. The only thing that would signal it could move faster would be bipartisan co-sponsors, but we don't know if there are any at this point. If there are differences in the versions, it will go to the conference committee for review and revision. Then back to the separate chambers for another vote on the revised/final version. More than likely, Murkowski's aides and Young's aides are drafting the legislation together to ensure this doesn't happen. However, the Senate has different rules for amending bills, so who knows right now if it will change. As of now, neither Sen. Murkowski nor Rep. Young have actually filed their versions of the bill, at least from what I can tell. I dug through both the House and Senate bill trackers as well as their websites for sponsored legislation. You can find the ATRA in both their records, but that is it to this point. Issuing the press release before filing the bill gives a feel for how receptive their colleagues are to making this work around permanent as well as a way to "go public" with the plan to get their constituency as well cruise industry people and supporters like us to pressure their reps and senators to support the legislation.

kadmgs reacted to a post in a topic: New bill introduced to make elimination of Canadian port requirement permanent

kadmgs reacted to a post in a topic: New bill introduced to make elimination of Canadian port requirement permanent

Same here. My Labadee stop was replaced with Coco Cay and it shows the change in the planner's calendar, but there are no excursions showing when I click on Perfect Day. Frustrating!

No shade for the Suite deck at the pool.

One of the Carnival ships is currently (or at least as of Friday when I was down there) docked at Royal's terminal. Even though I don't/won't cruise Carnival, it was still an amazing sight to see those two ships (Vista & Breeze) from the overpass at 51st street & Harborside. The "We miss y'all!" sign on one of them was an emotional sight.

I agree with Steve. It is difficult to see the work site from Harborside. It sits much farther back from the street than the other terminals. There's always cranes and equipment around there so it is difficult to tell what's "new" and what's always there. We need someone who works at John Sealy across the street who can see into the worksite from the top of the parking garage. ?

More than likely she would be towed. Her hull has definitely seen better days and multiple repairs over the years have been made. She actually pre-dates WWII. She was commissioned just before WWI. https://en.wikipedia.org/wiki/USS_Texas_(BB-35)#Museum_ship She has been turned over to the Battleship Texas Foundation for repairs, so we will see if they can get her going again to actually sail. https://battleshiptexas.org/

Great news about the Battleship. She's currently a "stone's throw" from my house (maybe 8 miles as the crow flies), but I'm glad they are moving her to a location that will see more traffic. They need the funds to repair her and more visitors will help with that. If you choose to visit the Battleship once she's there or the offshore museum, I highly recommend Katie's Seafood House at Pier 19. The location used to be Hill's at Pier 19 for OG Galveston people. Katie's is super fresh, delicious seafood (like caught within hours of being on your plate.) They are attached to Katie's Seafood Market and they supply many of the non-chain restaurants in Galveston. http://www.katiesseafoodhouse.com/

Glad to hear y'all made it through last week. I lost power for about 36 hrs, but I have a Generac generator. Put it in for hurricane season this past summer and never thought its first extended use would be for a winter storm. However, not having water for 4 days sucked! Collecting snow and ice melt in mop buckets to be able to flush the toilet sucked! ERCOT sucks!

I live in Texas and they don't give a hoot about what I think because I don't donate to their campaigns. If this past week's experience isn't example enough of who Texas politicians listen to, I don't what is.